Our employees lead eight global networks to promote diversity within the bank. Together they help to create a culture where everyone is included, business challenges are addressed, and advice and support can be shared.
Our global employee networks play a critical role in achieving HSBC's ambitions for diversity and inclusion. They focus on age, disability and mental health, ethnicity, faith, gender, LGBT+, and working parents and carers.
Ability
The Ability network is dedicated to leveraging the diverse skills and abilities of employees and carers of individuals with both visible and hidden physical and mental health challenges.

Balance
The Balance network supports the recruitment, development, advancement and engagement of a gender-balanced workforce within HSBC. Its work is supported by 65 'ambassadors' – senior employees from across the globe who encourage discussions about gender diversity.
Embrace
The Embrace network for ethnicity and race helps us attract, retain and engage a more diverse range of talent, and educates on embracing inclusion to support a more ethnically diverse and multicultural workforce.
Faith
Our Faith network promotes tolerance and respect for all faiths and advocates the benefits of a diverse and inclusive workforce.
Generations
The Generations network promotes cross-generational understanding, cooperation, networking, mentoring and facilitation of knowledge transfer.
Nurture
The Nurture network for Working Parents and Carers supports a family-friendly approach across HSBC through educational activities, sharing expertise, and promoting the benefits of a family diverse workforce.
Pride
Our Pride network supports an inclusive environment for Lesbian, Gay, Bisexual, Transgender and other non-mainstream groups on the spectrums of sexual orientation and gender identity (LGBT+).
HSBC Communities
This network includes a number of common interest groups which connect our colleagues on a variety of different topics, such as mindfulness, flexible working and military interest.
Employee networks are part of our DNA. Our first network was founded in London in 1975 ('Christians in HSBC') and we now have more than 150 groups all around the world, connecting employees and embodying our commitment to helping people and communities thrive.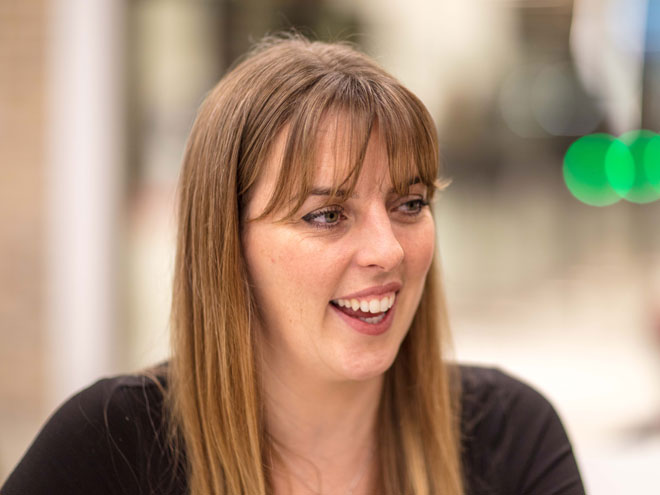 Making finance more inclusive
Maxine explains what inspired her to follow a career supporting some of HSBC's most vulnerable customers.