Whether you're in your first, penultimate or final year of your undergraduate or postgraduate studies, we offer a wide range of exciting options for you to gain experience of the workplace.
Global internships

An internship at HSBC will give you first-hand experience of what it's like to work for a global bank. We're looking for the future talent of our business – people with ambition who are motivated to develop their skills in a fast-paced environment.

Global Banking & Markets

We provide tailored financial solutions to corporates, governments and institutions worldwide. As an intern working closely with our relationship managers and product specialists, you'll be able to draw on our wide geographic reach and deep local knowledge to help develop services that meet clients' needs.

Wealth and Personal Banking

Around the world, HSBC helps millions of customers manage their finances and protect and grow their wealth. We offer internships in areas ranging from customer service and relationship management to product development and sales, asset management, wealth planning and private banking

Commercial Banking

We work with businesses ranging from small enterprises and mid-market companies to large multinationals. Our Commercial Banking internship will give you an insight into how we help them to thrive and grow.
In some markets around the world, we offer tailored placements such as work experience and apprenticeships to help school, college and university students gain practical, hands-on experience in financial services and build the skills needed for a successful career in banking.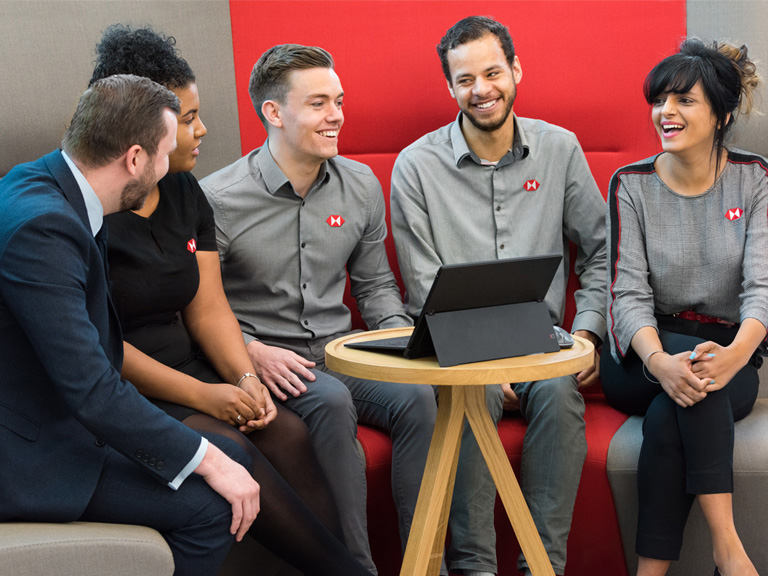 Entry-level roles
Want to launch your career by starting a full-time job? If you'd like to work in a customer-facing role, join one of our operational teams or explore the many other opportunities we offer at HSBC, visit our global job finder tool.
Learning together
At HSBC, we encourage collaboration, the pursuit of new skills through training and diverse thinking to help shape the future of the bank.
Read more