Global Payments Solutions Graduate Programme
Be part of the journey to drive the evolving global payments landscape and support corporate and institutional clients as they transform their business models and treasury functions under the fast changing digital technology environment.
Ready to apply?
Scroll below the tabbed table to find out if the programme is open and where it's offered. Click through the tabs if you want to know more about the programme before applying.
If the programme is closed, join our talent community to stay informed about news, events, our programmes, and career opportunities.
You'll help clients make payments efficiently across markets in different currencies, navigate local regulations, and support them as they transform and digitise their business models and growth their business globally.
You'll gain expertise in product development, have the opportunity to meet clients and external technology partners, obtain exposure in business and risk management.
You'll be responsible for supporting strategic initiatives as part of a larger workstream to drive innovation and shape the payments industry.
You'll work with different teams to support clients ranging from small local businesses to large corporations, banks, financial institutions and public sector organizations.
You will rotate between different teams including but not limited to:
Sales
Partner with senior sales colleagues to provide advice and solutions for clients to solve their requirements for treasury and working capital management.
Product Management
Work with a team to innovate, develop and enhance our product and digital proposition for clients.
Client Management
Implement cash management solutions for clients and support their daily needs.
Business Management and Chief Control Office
Support the execution of our strategy and ensure we are managing our risk and governance.
You will work with other GPS teams across different functions globally and domestically.
You'll also work closely with other HSBC departments including Coverage, Global Trade and Receivables Management, Global Markets, IT and Balance Sheet Management.
Following your successful completion of the programme you'll have the opportunity to build a long-term career with HSBC.
You are highly motivated and eager to start your career at a global organisation and in transaction banking.
You are interested in the evolving trends in transaction banking and are curious about innovation in financial technology.
You want to learn about optimising efficiencies and returns for clients and how banks support customers in their treasury and working capital management.
You are a proactive self-starter, keen to learn and have a strong commitment to excellence.
You are a team player with a collaborative attitude who builds trusted relationships and are driven by results.
You communicate clearly and concisely and will not hesitate to share your views and opinions.
You are familiar with PowerPoint and can use Excel to manage and analyse data.
You'll start with an induction to introduce you to banking, followed by technical training that provide an understanding of working capital management, and cash management fundamentals.
You'll also receive training on soft skills such as communication, networking, time management and personal branding.
You'll learn about transaction banking regulatory environment frameworks, our product suites, and our client-centric approach.
You'll see how technology is transforming treasury management and the payment landscape through AI, Distributed Ledger Technology, API, Cloud Services, and Robotic Process Automation etc.
You'll be able to earn qualifications from the Association of Corporate Treasurers such as the Certificate in International Cash Management or equivalent.
The products you'll learn about are:
Liquidity and Investments products – these enable clients to optimise balance sheets, maximise returns and streamline treasury processes.
Payments – these enable the effective payments and collection for clients, domestically and across borders, under both traditional business models as well as the rapid rise of e-commerce.
Cards – these enhance the visibility and control of client's expenditures, as well as improve their working capital management.
Digital Connectivity – internet banking, host to host connection and Treasury API (Application Programme Interface) to help clients improve their cash management processes and deliver enhanced digital experience for their partners and clients.
You'll have plenty of opportunities for continuous learning and people to support you during your time with us so that you're well prepared for your future. Read more about the support you'll get.
Meet the grads currently on our programmes. They'll tell you what life is like at HSBC, what they're doing and learning, and share advice based on their experience.
Below the videos you'll find more grads sharing their experience of working at HSBC.
| | |
| --- | --- |
| For: | Final year students or recent graduates |
| Duration: | Eighteen months |
| Areas: | Global Payments Solutions |
| Start date: | July 2024 onwards |
| Location: | USA |
New York
Requirements:

Available to work full time from July 2024 onwards
You will graduate with an undergraduate or post graduate Degree in or before June 2024
Obtained, or expected to achieve, 3.2 Cumulative GPA or overseas equivalent
Fluent in English
Legally permitted to work in the USA - will not require Visa Sponsorship in the US now or in te future including OPT and F-1 visa

Additional information:

HSBC targets a fixed pay range of $75,000.00 per year for this role, plus a $5,000.00 signing bonus. At HSBC, our overall goal is to provide competitive total compensation and benefits programs. 

Applications open:
18 September 2023
Applications close:
1 December 2023
Start date:
July 2024 onwards
Careers events
Our events provide an insight into the range of career opportunities at HSBC.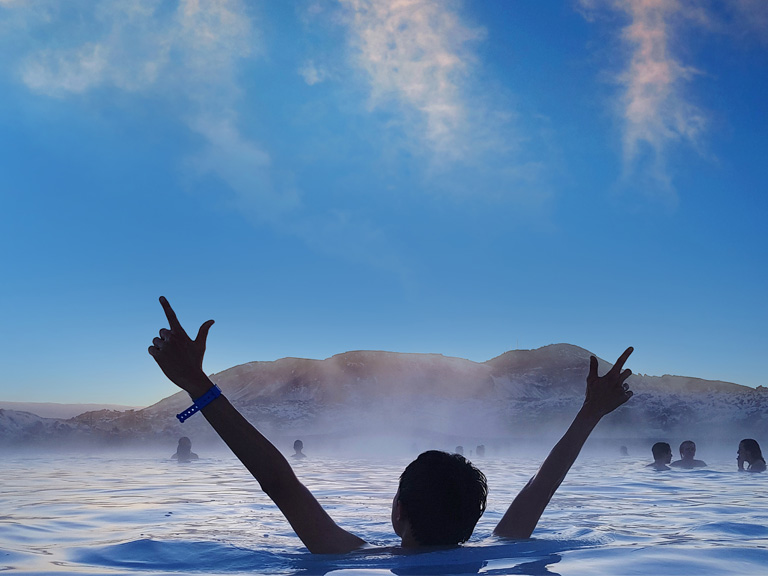 Looking for something different?
Explore other programmes for students and graduates at HSBC.
View programmes