At HSBC, we are partner to four Olympic sports – golf, rugby, badminton and football.
We believe in the spirit of partnership and use our expertise and international scale to help sports grow and reach larger audiences, something we've done for over 50 years.
Our grassroots programmes bring some of the biggest sports in the world to children and young people, and help to identify and support talented athletes.
Meet Emma Raducanu, our global brand ambassador
We've teamed up with the 2021 US Open champion with the shared ambition of creating opportunities for young people. Emma is a champion for global connectivity, inclusivity and opening up the benefits of sport to a wider audience.
Golf
Our ambition is to bring golf to more people across the world. We're focused on helping to expand the women's game, the next generation of players and building the sport in emerging markets.
Growing the game
For almost 20 years, we've supported world-class men's and women's tournaments helping to grow the game in new and emerging markets.
Supporting women's golf
We've supported 'Asia's Major' the HSBC Women's World Championship in Singapore since 2008 and in 2022 became Patron of The AIG Women's Open.
Creating new opportunities
Our junior golf and grassroots initiatives nurture future talent and help millions of young people to try golf for the first time.
Rugby Sevens
As title partner of the HSBC World Rugby Sevens Series we use our global reach to help the sport grow in new, emerging markets.
A level playing field
Alongside World Rugby, we were the driving force behind the expansion of the women's World Rugby Sevens Series.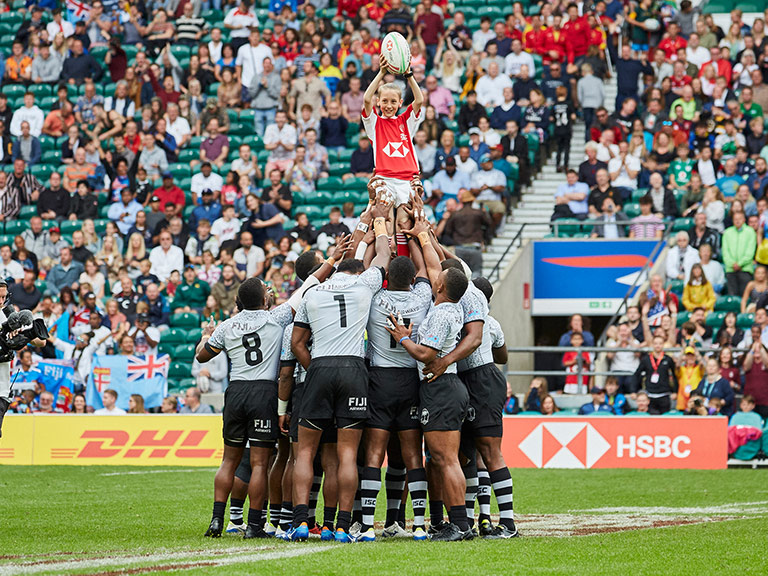 Bigger audiences
Our support helps bring the sport to bigger audiences – the number of fans in emerging markets has almost doubled since 2013, to over 168 million.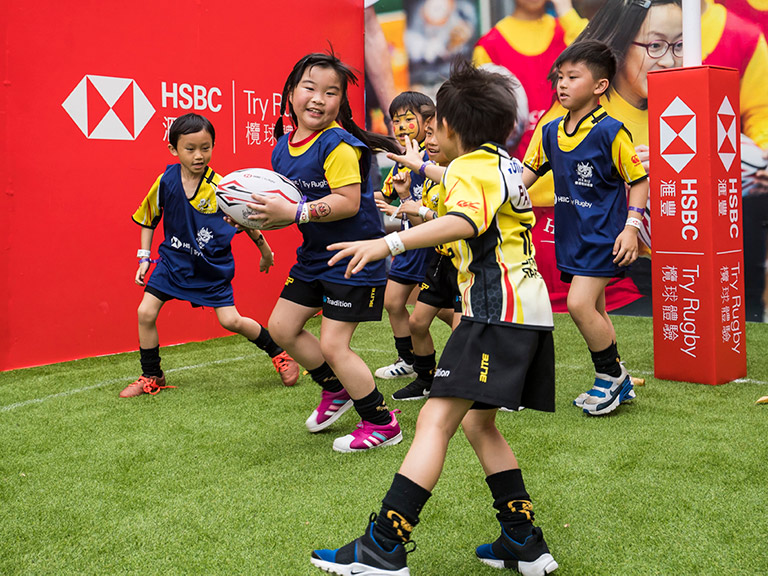 Shared values
Our grassroots programmes help young people discover the game both on and off the pitch.
Badminton
We're passionate about expanding the sport's reach and together with the Badminton World Federation (BWF) have been instrumental in helping more people than ever before to pick up a racket.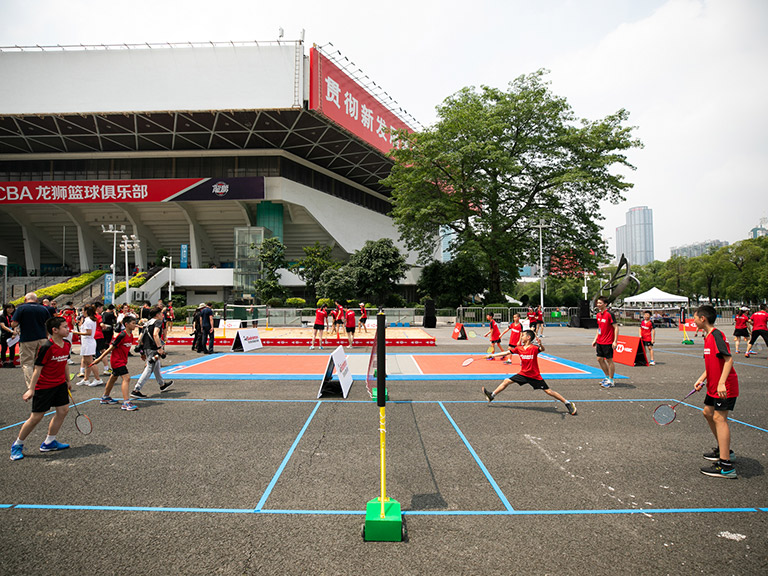 A new way to play
We launched the new outdoor game 'AirBadminton' with BWF and opened 29 new free-to-use courts across China, allowing anyone to try the sport.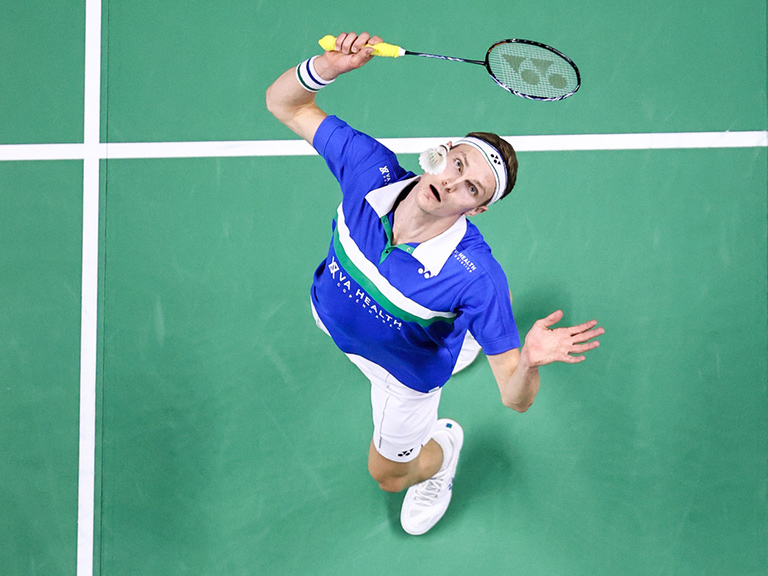 Top tournaments
We're the title sponsor of the BWF World Tour and World Tour Finals and Premier Sponsor of the BWF Major Championships.
Football
Through our football partnership with Tottenham Hotspur Football Club we're helping to regenerate and upskill some of the communities we serve.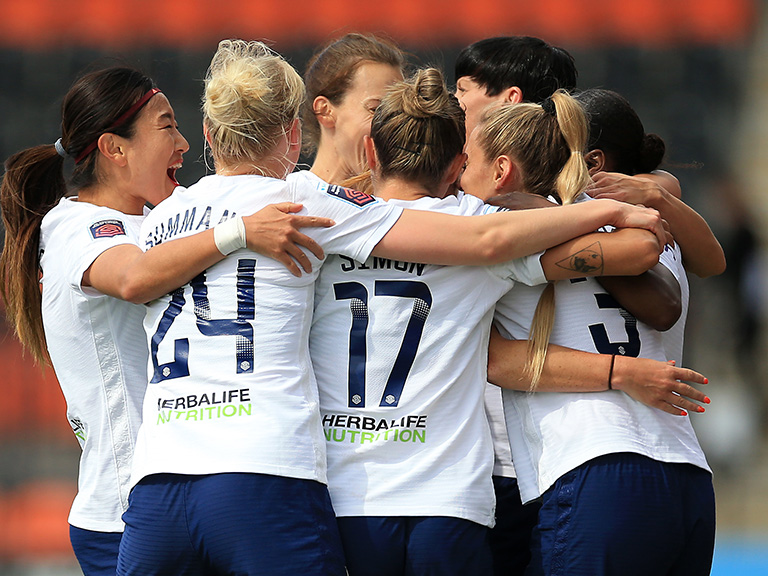 Team partnership
We're the Official Banking Partner for the men's and women's teams.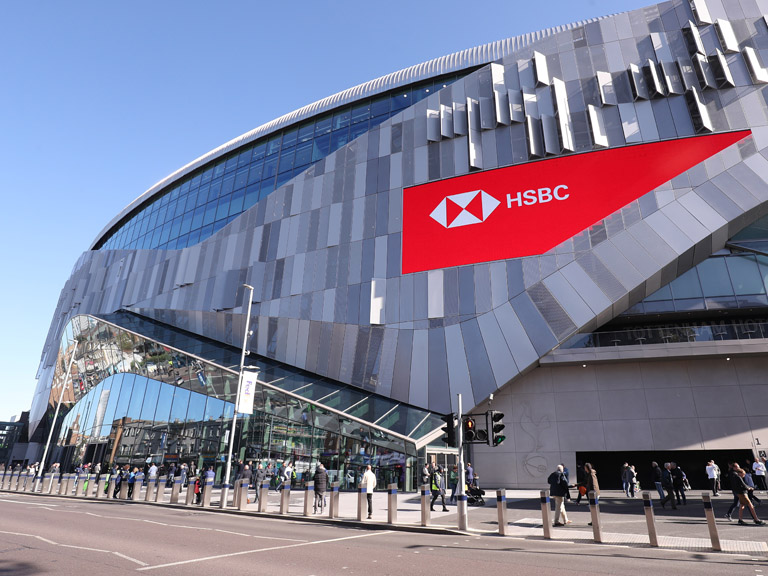 Employment opportunities
We're supporting the club's stadium development scheme, which aims to create 3,500 new jobs.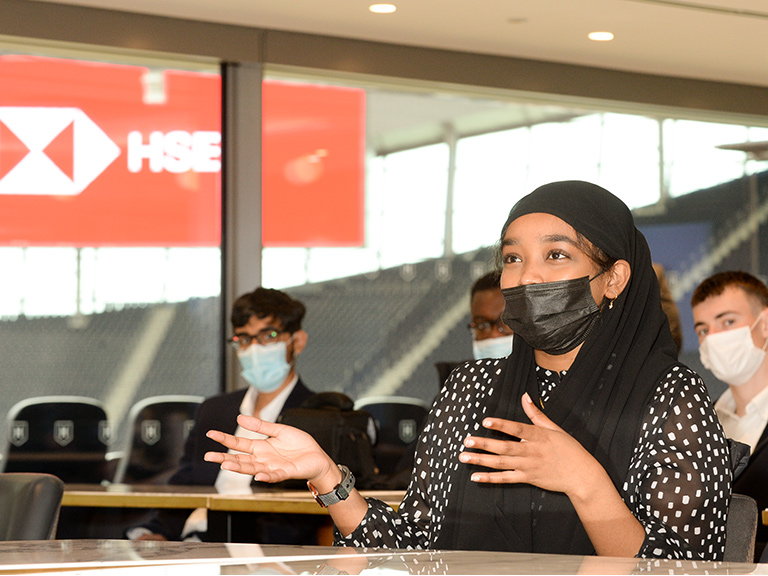 Community programmes
We run financial fitness sessions for youngsters in the local community as part of the club's community outreach programme.