Becoming a net zero bank
We are committed to reducing our footprint through our operations, supply chain and financing portfolio.
Being net zero means reducing the emissions we add to the atmosphere while increasing the amount we remove, so we achieve a balance that protects the planet, while creating a thriving, resilient global economy.
We can effect change in our own operations and supply chain, as well as in our financing, by working with our portfolio of customers to help them progressively decarbonise.
Our aim is to:
Achieve net zero in our own operations and supply chain by 2030 or sooner
Use the Paris Agreement Capital Transition Assessment (PACTA) tool to develop clear and measurable ways to achieve net zero
Work with our peers, central banks and industry bodies to mobilise the financial system around a globally consistent standard for measuring financed emissions, and develop a functioning carbon-offset market
Make regular and transparent disclosures to communicate our progress in line with guidelines set out by the Taskforce on Climate-related Financial Disclosures guidelines, the financial industry body that sets the standards for environmental disclosures. We'll encourage our customers to do the same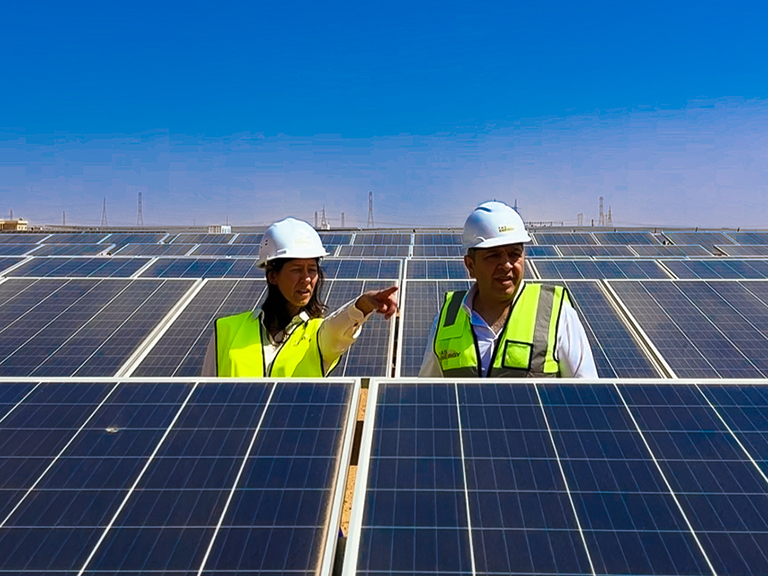 ESG reporting and policies
Find our ESG publications and further detail on our policies and non-financial performance.
Supporting customers to thrive through transition
At the heart of our climate plan is a goal to align financed emissions from our portfolio of customers to the Paris Agreement goal of net zero by 2050 or sooner.
Intensifying our support for customers in their transition to lower carbon emissions is key to achieving this goal. Our ambition is to provide between USD750 billion and USD1 trillion in sustainable financing and investment by 2030 to support them as they switch to more sustainable ways of doing business. We will also provide expert, tailored advice through our dedicated ESG Solutions team.
Find out more about our commitment to providing sustainable finance
We believe collaboration is the best way to protect the planet. We work with investors, governments, non-governmental organisations, other financial institutions and our suppliers to support long-term investment in environmentally sustainable projects.
As we work to achieve net zero, we will build coalitions of public and private bodies to mobilise the financial system to develop globally consistent, future-proofed standards for measuring and tracking financed emissions.
Read more about how we engage with other groups
Making our own operations net zero
Our aim to be net zero in our own operations and supply chain builds on our long-term efforts to reduce and measure our environmental impact.
In 2019, our annual carbon emissions per full-time employee were down to 2.26 tonnes, a fall of 35 per cent since 2011.
Our 10-goal Reduce programme is enabling us to not only cut carbon but lessen our wider environmental impact by using less energy, paper and water, and generating less waste. Click below to find out more.
| | 2020 Goal (set from 2011 baseline) | Progress to date (2019) | Commentary |
| --- | --- | --- | --- |
| CO2 Emissions reduction1 | 2.0 CO2 tonnes per full-time equivalent employee (FTE) | 2.26 CO2 tonnes per FTE | We continue to cut our carbon emissions by reducing our energy consumption. This means being more efficient in the way we run our buildings, using IT solutions to reduce the need to travel, working with our strategic partners and growing on our renewable procurement strategy. |
| Electricity from renewables2 | 100% by 20303 | 29.4%3 | We have stretched our initial target of 25 percent to 100 percent. We are also an active member of RE100, a group of businesses committed to sourcing 100 per cent of their electricity from renewables sources. |
| Energy reduction1 | 1.2 MWh/FTE: this is equivalent to a 20% reduction on the 2011 baseline | 1.4 MWh per FTE | In 2017, we achieved our original energy reduction target and stretched it to 1.2MWh/FTE. During 2019, we implemented over 810 energy conservation measures that amounted to an estimated energy reduction in excess of 22M kWh. This resulted in meeting our stretch target. |
| Waste reduction1 | 75% of baseline | 66% of baseline | We achieved our original target to reduce waste by 50 percent from our 2011 baseline and stretched our goal to 75 percent. Waste and recycling processes differ greatly across our global estate, making these some of our most challenging goals to achieve. |
| Waste recycling | 100% | 62% | We work with our local facilities partners to find the best ways to reduce, segregate and recycle while encouraging our employees to take small actions to support our waste goals. |
| Paper reduction1 | 66% of baseline | 69% of baseline | We have met our previous milestones, including our stretched target of 66% reduction. We continue to develop paper-free processes and solutions, and strive to reduce the paper we consume. |
| Sustainably sourced paper | 100% | 92% | In 2019, we rectified an issue identified in 2018 in the chain of custody with a paper supplier. We continue to make good progress towards our goal. |
| Water reduction | 50% | 47% | We focus our water reduction strategy in water-scarce countries and continue to educate our employees and communities in which we operate about the global water challenge. |
| Green buildings | Build 50 properties to highest environmental standards | 78 | We reached our initial goal in 2015 and continue to build new properties in line with the highest international sustainability standards. In 2019, we opened our new UAE headquarters with a LEED Gold standard. |
| Data centres efficiency | 1.50 Power Usage Effectiveness (PUE) | 1.51 | We continue to explore metrics to help better understand the efficiency of the IT estate and find ways to make our data centres more efficient. |
Notes
1. Several goals were achieved since 2011 and stretched as follows: (i) CO2 emissions reduction 2020 target was set at 2.5 CO2 tonnes/FTE until 2017, when the target was stretched to 2.0 CO2 tonnes/FTE; (ii) Waste reduction 2020 target was set at 50% until 2017, when the target was stretched to 75%, and (iii) Paper reduction target was set at 50% until 2017, when the target was stretched to 66%. Carbon emissions include scope 1, scope 2 and scope 3 (travel) emissions.
2. Electricity in entire operations
3. 100% is our target for 2030, with an interim goal of 90% by 2025
We are a member of RE100, a global initiative that brings together the world's most influential businesses committed to using 100 per cent renewable electricity. HSBC has committed to buying 100 per cent of its electricity from renewable sources by 2030.
We continue to make our operations more efficient by consuming less energy.
We aim to build on our current portfolio of power purchase agreements (PPAs) and also buy more green tariff energy which will enable us to replace emissions from our energy consumption by procuring electricity from renewable sources. Where green-tariff energy and PPAs aren't enough to meet our demand, we will buy international renewable energy certificates, which are another way of ensuring the electricity we use comes from sustainable sources.
Progress against our historical targets
We have made progress against a number of environmental goals.
Carbon emissions per employee
Our aim is to reduce the amount of air travel by our employees by 50 per cent by the end of 2021. We will also support the development of sustainable aviation fuel options. We will cut the size of our car fleet, and transition to using electric or low carbon-emitting vehicles.
The single biggest step we can take to achieve net zero in how we operate is to work with our suppliers, which is where the majority of our emissions are generated. Our aim is to engage suppliers, representing 60 per cent of spend, to participate in the CDP Supply Chain Programme, encouraging them to disclose their climate change commitments and reduce their emissions.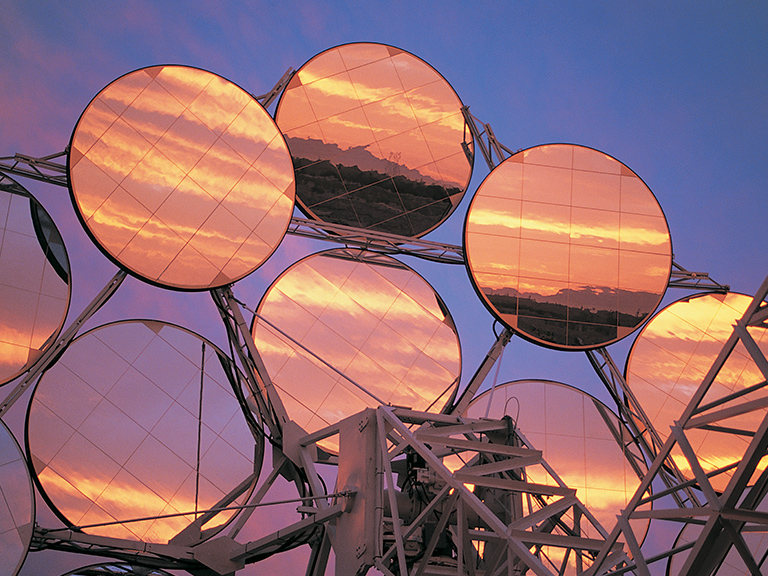 Providing sustainable finance
We aim to support customers with between USD750 billion and USD1 trillion in sustainable financing and investment by 2030.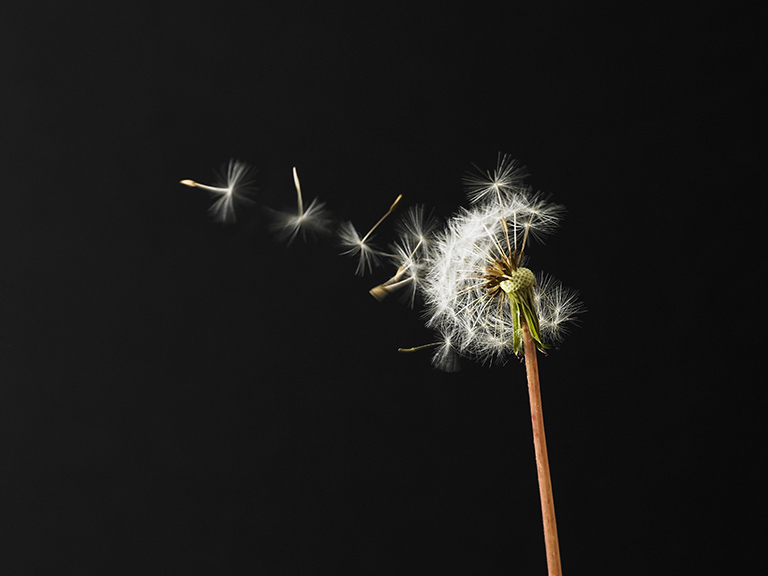 Climate solutions and innovation
We are pioneering new financing for nature-based climate solutions, and supporting promising and innovative clean technologies.