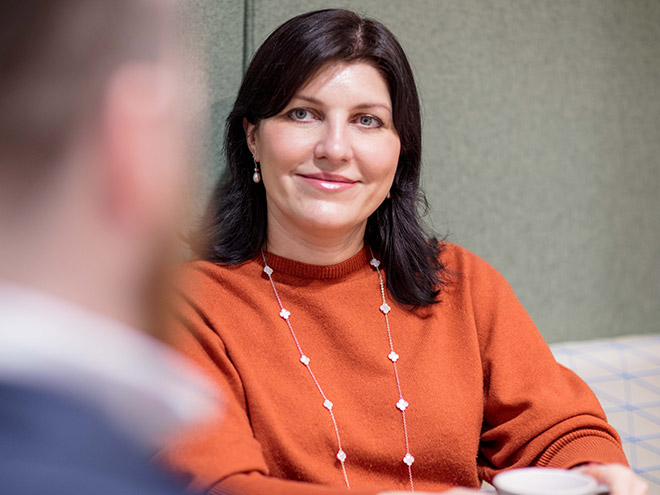 Kate Platonova
Chief Data and Architecture Officer
London, UK
Joined in 2017
I am an architect – but instead of buildings, I design technology systems at HSBC. I believe anyone can become an architect, as long as they're curious about technology and how it works.
My own background is a case in point. As a teenager growing up in Russia I played a lot of video games, but for a long time that was as far as my involvement with computers went. My first degree was in marketing, and I worked for advertising agencies in the US when I was starting out.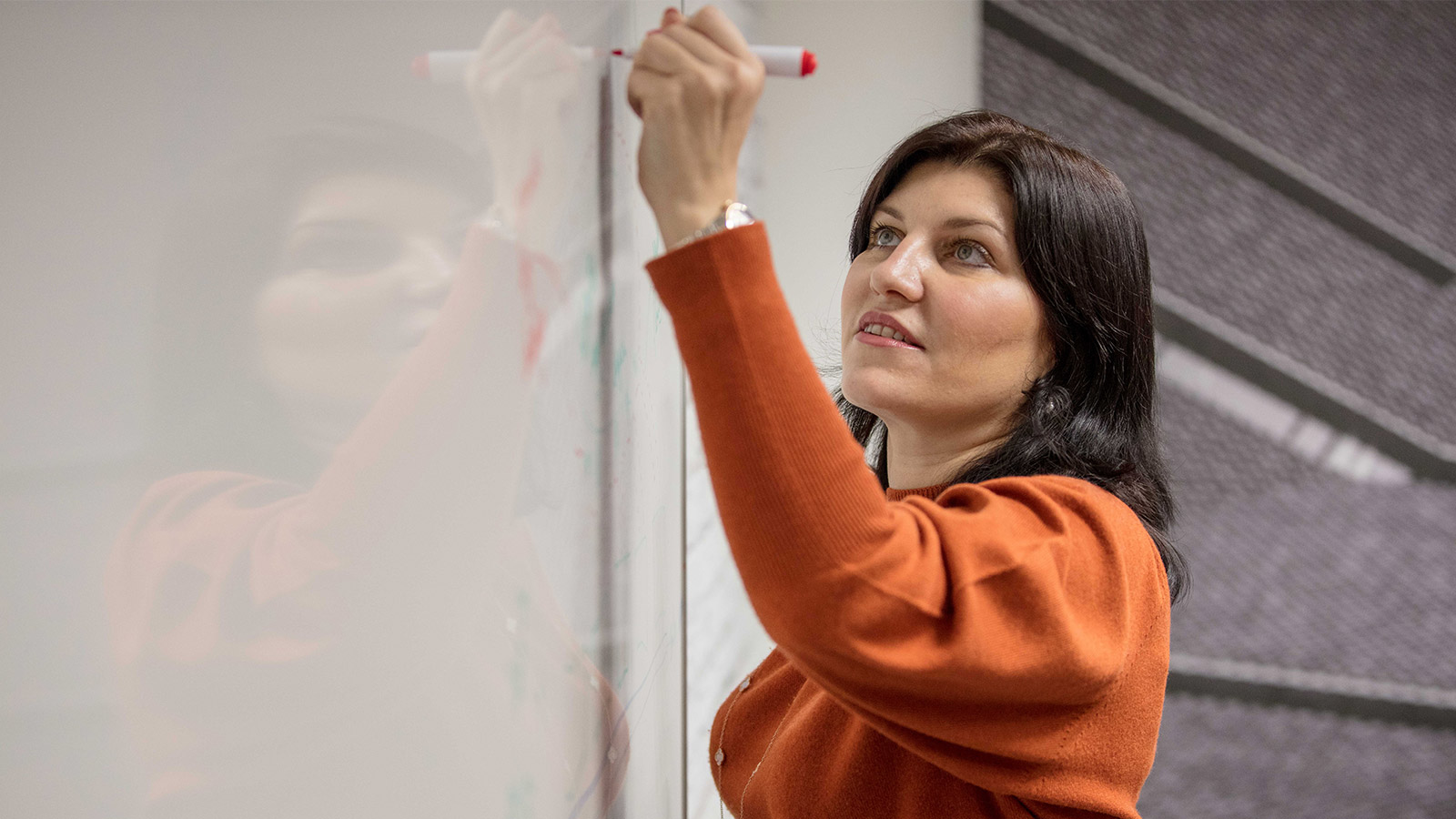 Then in my early twenties I went back to university to do a post-graduate degree and ended up specialising in computer science. I fell in love with it. I found I was very good at coding, and initially worked as a programmer. But I also realised that I loved seeing patterns and working out how things fit together. I didn't just want to be working on a piece of a puzzle. I was fascinated by the bigger picture.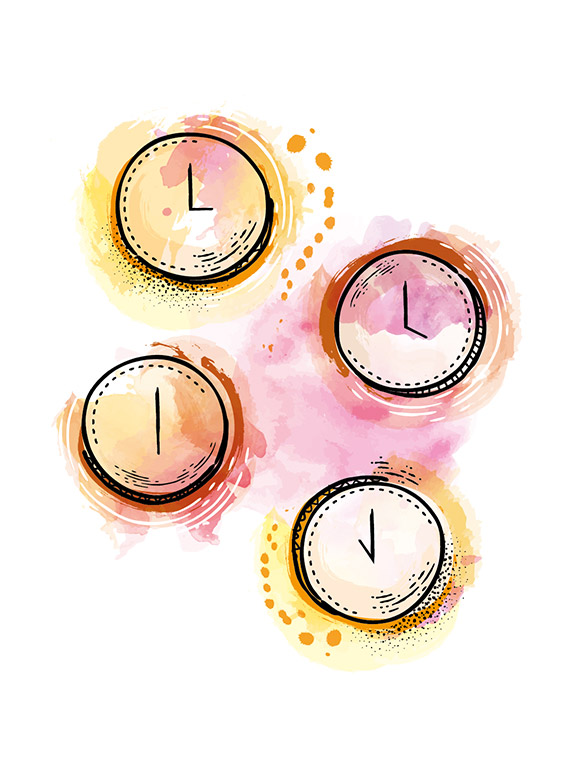 Now I am responsible for the architecture of four key areas at HSBC. The most fundamental of these is the bank's physical infrastructure. This means everything from the servers to the cables, to the laptops, keyboards and telephones. My team also looks after the data that flows through that infrastructure, the applications that run on it, and the cybersecurity that makes everything we do at the bank safe and secure. We plan and implement these systems to make sure their various components work together harmoniously.
I manage around 80 people, spread out in lots of different time zones around the world. We have people in Hong Kong, India, mainland China, Mexico, Poland, the UK and the US, so a typical week will involve lots of carefully-timed video conference calls to make sure everyone is on track.
Most architects will have a specialism within technology, and my own is data. Before this job I was Chief Data Architect at HSBC – an interesting area given the vast amounts of data that we have as a bank, and the rise of technologies that can process it, such as machine learning. But broader skills, such as good communication, are also vital in my role. I have to present complicated ideas to lots of different people, whether by writing a board paper on the ethical use of artificial intelligence or briefing an individual developer about a new tool.
Leadership skills are important, too. As an architect, you're often in the privileged position of connecting different groups of people who might be working on similar projects, helping them design something that's better than the sum of its parts. You have to be able to get people enthused about your ideas and on board with what you have to say. I love the collaborative aspect of the job.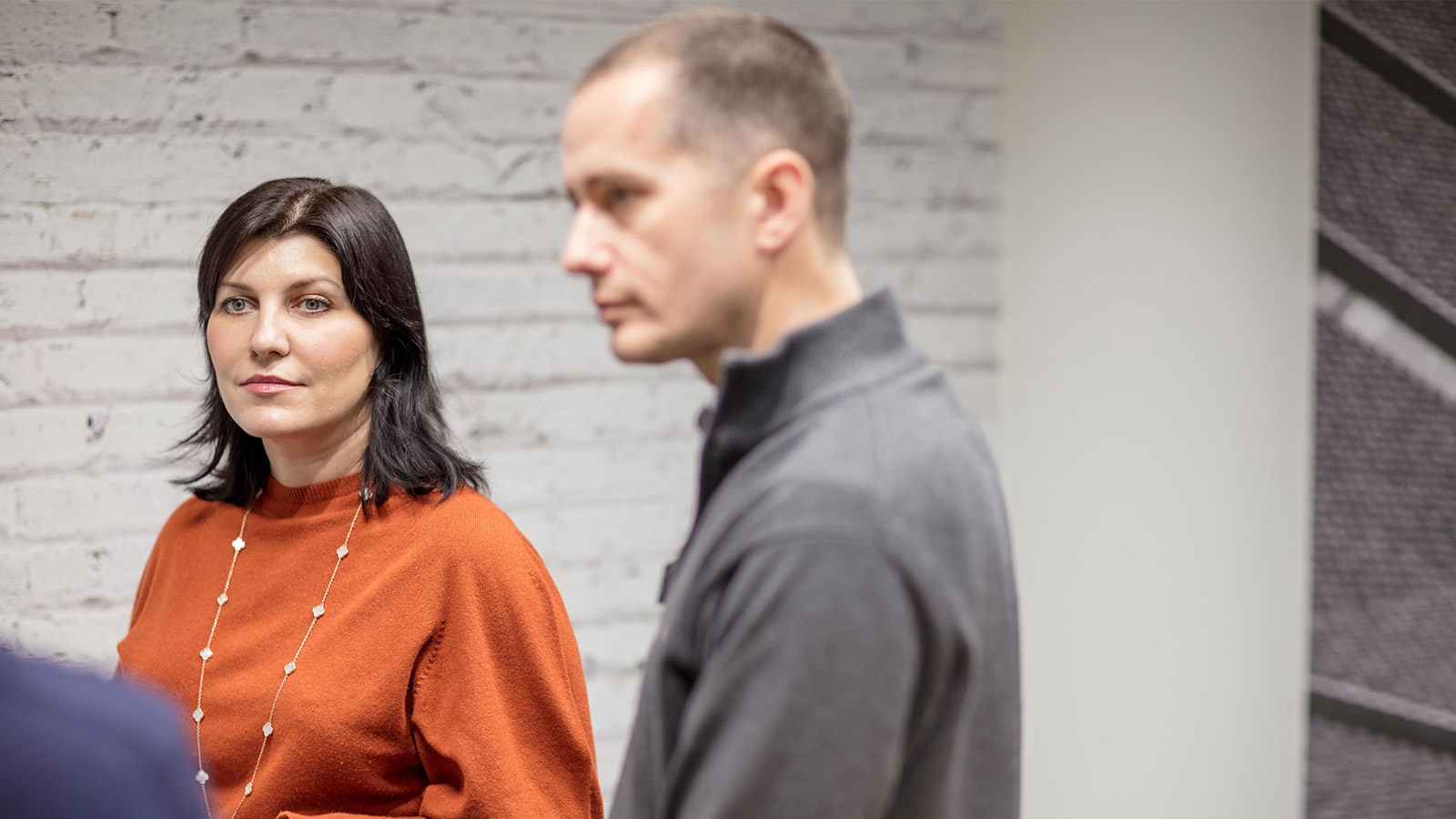 Building teams
Recruitment is another key part of what I do. I'm often on the lookout for new technologists to come and work for HSBC. Building diverse teams is important to me. Throughout my career I've seen a disproportionately low number of women enter the technology workforce, and even fewer progress into senior roles. That has to change. Technology is permeating all our lives, so it's a no-brainer that people from all backgrounds have to have a hand in creating it.
When I was in the process of joining HSBC, I was aware of all the stats about its size and scale, but it's not until you get here that you really understand its reach. And the variety of the technology we use is huge – there are more than 2,500 different technologies here, and HSBC works directly with major international tech companies as well as a broad range of start-ups. As an architect you have to tailor their products into a custom solution that meets the needs of our business and customers. That makes it very creative. It really is a fascinating place to work.