29 Jul 2021

Helping a space business reach for the stars

We've financed a space electronics inventor to bring satellite technology to market.

23 Jul 2021

Our Vision helps companies Go for growth

HSBC's virtual community is helping businesses in Hong Kong to bounce back from the pandemic.

18 May 2021

A world of business opportunity in your wallet

HSBC Global Wallet users can make and receive payments in multiple currencies using a single account.

16 Dec 2020

Harnessing the benefits of blockchain

From trade finance to foreign exchange, find out how blockchain is improving the way we serve customers.

08 Dec 2020

Helping customers take steps to better health

HSBC's new wellness programme is encouraging people to adopt good lifestyle habits.

23 Nov 2020

A world of banking in your pocket

HSBC's new Global Money Account helps customers manage money in multiple currencies easily – wherever they are.

06 Nov 2020

Embracing digital to enhance our service

Group Chief Executive Noel Quinn explains how HSBC has adapted during the COVID-19 pandemic to better serve its customers.

03 Nov 2020

Driving digital progress

How HSBC has been working to make banking simpler, safer and more personalised in 2020.

12 Oct 2020

Technology's role in the future of finance

A common approach to regulation is needed to simplify cross-border payments, HSBC's Diane S Reyes has told the annual Sibos conference.

05 Oct 2020

Exploring the power of quantum computing

HSBC is taking part in a research project investigating how this technology could revolutionise industries and improve banking for customers.

18 Sep 2020

Why it's good to chat

HSBC's chat channels are expected to handle 10 million conversations a month by 2024. Chatbots are helping to meet the rising demand.

07 Sep 2020

iCash: Managing our ATMs with AI

HSBC has developed an innovative tool to predict demand for cash at its ATMs and make deliveries more efficient.

01 Sep 2020

How blockchain could revolutionise bonds

HSBC has played a key role in a technology pilot that could transform the way bonds are issued.

21 Aug 2020

Young people make a difference with tech

Discover the apps that were named winners at the Technovation World Summit, supported by HSBC.

06 Aug 2020

Asia's best bank for digital innovation

A mobile-first digital strategy and global code approach has helped HSBC win a major industry prize.

02 Sep 2019

HSBC comes top for transaction banking

Innovative use of technology helped HSBC win at The Banker magazine's annual awards.

11 Jun 2019

Supporting tech in the Greater Bay Area

HSBC has launched a fund for technology companies in Guangdong, Hong Kong and Macau.

16 Apr 2018

Payments app takes two prizes

An HSBC app that makes it easier to pay back friends has won two technology awards.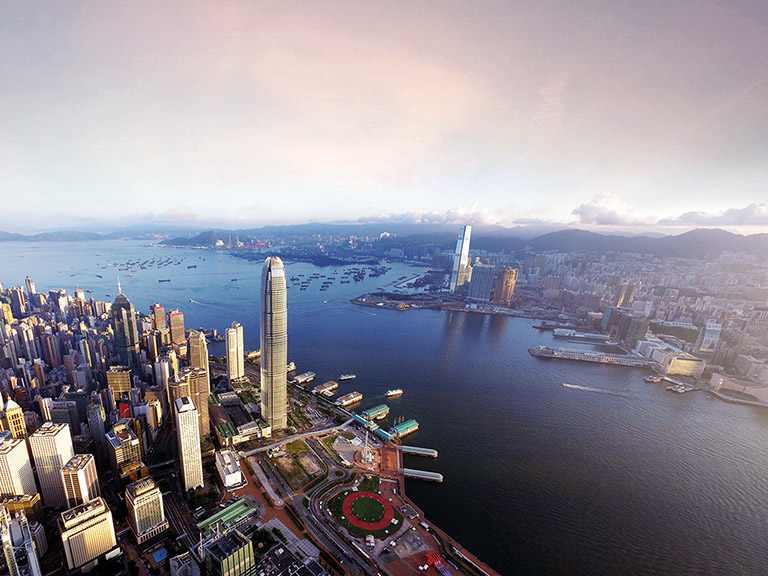 Global perspectives
Sign up to receive insight and analysis on the latest trends from HSBC executives, economists and experts – direct to your inbox.