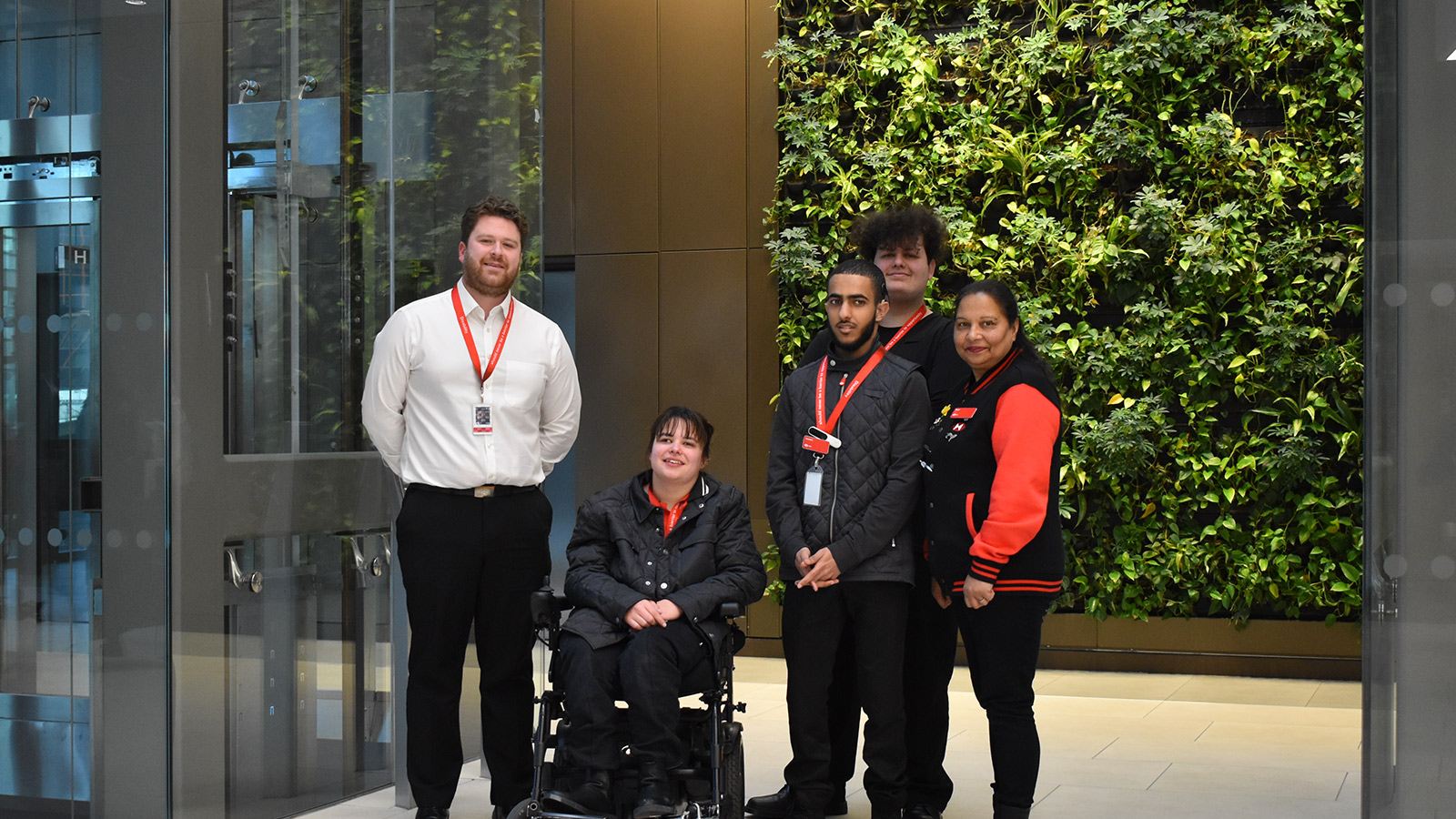 'We can't let talented people slip through the net'
We're striving to be inclusive and accessible in our recruitment practices. Two colleagues with very different roles and experiences share how their work is contributing to our mission.
Joleen Croarkin, Transformation Project Manager, HSBC UK:
I launched a new team – with a difference
I led a project to create a brand new kind of role at our office in Birmingham – the "Meet and Greet Co-ordinator" – a job aimed at candidates with disabilities. This was an under-represented group at HSBC and we wanted to create more opportunities for people to reach their potential. I worked closely with the charity Scope and experts in recruitment at the bank to make it happen.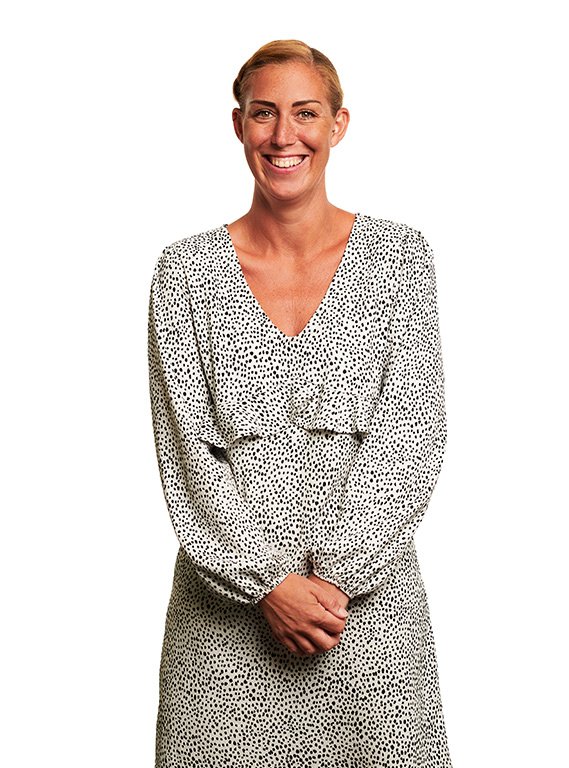 We didn't want a lack of qualifications or experience to be a barrier
The job involves greeting visitors and escorting them to where they want to go. The only requirements were to be friendly, approachable, professional and to enjoy chatting to people. All the training would be provided on the job.
We faced many hurdles in getting it going
What was meant to be a six-month project ended up taking three times as long. There are certain risks that come with a move like this. For example, we knew that by targeting disabled people we were opening ourselves up to criticism that we were discriminating against non-disabled people. But I was prepared to push our boundaries.
I was very naive at first
I thought I didn't know anybody with a disability. I was wrong. More than 20 per cent of working-age adults in the UK are disabled – my own sister included. She is in chronic pain from fibromyalgia and eventually had to leave her job because her employer couldn't accommodate her needs.
This project opened my eyes to just how many people face these barriers.
The team's impact has been huge
Our five Meet and Greet Co-ordinators in Birmingham do a fantastic job – we get great feedback from visitors, and we're now launching a similar team in our global headquarters in London.
It's been hugely beneficial to the individuals themselves, giving them a springboard to other potential opportunities in the bank.
This project changed me as a person.
It sounds cheesy but it's the most rewarding thing I've ever done in my life. All my previous projects were in regulatory programmes at the bank. But this is the kind of work I want to do from now on.
Fuchsia Carter, Candidate Care Consultant:
My first impressions of the bank were very different from today
Four years ago, I applied for a job as a cashier at a branch in the UK. The first thing I did was visit the branch to see how accessible it was – I have a genetic condition, Ehlers-Danlos syndrome, which affects my connective tissues. I use a wheelchair as a result.
While there, the manager came over to explain the reasons why I, as a wheelchair user, wouldn't be able to do the job – not least because the toilets were upstairs. My heart sank to hear him talk this way.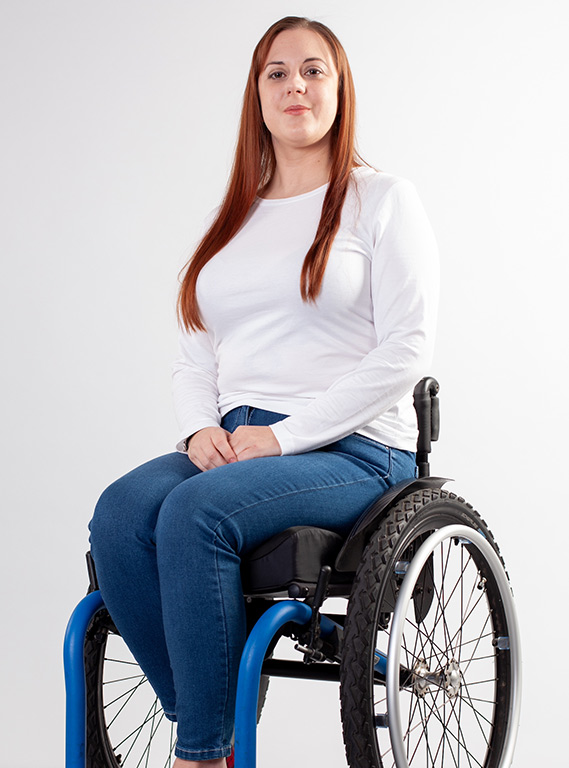 I thought I'd get an apology. I never dreamed I'd get a job.
I contacted the bank about my experience and they invited me up to their headquarters in London.
To my surprise, I was offered a job. They took me on in a new role supporting recruitment, to ensure that what happened to me was a one-off.
I provide one-to-one care for disabled candidates
I now work for HSBC's recruitment partner AMS as a Candidate Care Consultant for HSBC in the UK.
When someone with a disability is shortlisted for interview, I talk to them about what to expect and make sure they get the reasonable adjustments they need – such as breaks during assessments or assistive technologies.
This human contact is invaluable. You can instantly hear candidates' relief when I tell them how we can support them.
We don't want to miss out on talent
Since starting this role I've had contact with more than 3,500 prospective employees. In 2019, around 1 per cent of applicants who requested reasonable adjustments as part of the recruitment process went on to be offered a job. In 20 months that figure had risen to 7.9 per cent.
More recent data shows that candidates who declare they have a disability are now just as likely – if not more likely – to be hired compared with those who say they don't.
Suitability for a role goes beyond your CV
My colleagues and I try to recognise skills and potential even if a candidate has not been able to get a degree or relevant work experience.
This was the case for me. I left school at 16. I trained to be a police officer but my health condition reared its head and I couldn't complete the process. I was also homeless for a while – living in temporary accommodation, trapped in a cycle where I couldn't work because I had no permanent address.
My current job is one where my lived experience, rather than my work experience, is what counts.
Making a difference in recruitment
At HSBC, we have won several awards for our accessibility – including the 2022 Making a Difference, Private Sector award from the Recruitment Industry Disability Initiative.
This recognises companies who have the playing field for disabled candidates in the recruitment process. Our one-to-one support for disabled applicants and partnership with Scope are part of this.
Although we have more to do, we're also striving to make all platforms used by our applicants and staff accessible and compatible with technologies such as screen readers – including our careers websites, recruitment tests, online training and HR platforms.
Testing our tech
Our products go through the ultimate accessibility test – real people. See users with different needs put our new ATMs through their paces.
Try our training
We're offering 1,000 people outside HSBC the chance to take part in our digital accessibility training – for free.