We're sharing our accessibility expertise
Being digitally accessible is about more than having a competitive advantage. It's the right thing to do – and that's why we want to help other organisations become more accessible, too.
Over the next year, we're offering 1,000 people outside HSBC the chance to take part in the training that we developed for our own employees.
"The HSBC training was brilliant – covering not just why it's important to design for accessibility, but also going into the detail of how you actually do it," says James Thurman, a Senior UX Designer at Groupon, who joined our sessions for designers last year, alongside some of his colleagues.
"It was great that there were sessions tailored to different roles. We came away with lots of new knowledge."
The courses – delivered in person and over Zoom – teach people how to ensure their websites, apps and digital products can be used by everyone, especially those with disabilities.
Mali Fernando, Group of Head of Digital Experience and Accessibility at HSBC, says: "As part of our ambition to be the world's most digitally accessible bank, we want to blaze a trail that others can follow.
We came away with lots of new knowledge
"Accessibility should be for everyone. We're doing what we can to leave the world a more accessible place than we found it."
We have role-specific, instructor-led courses for every type of digital professional, including developers, designers and content authors, and we're offering the spaces free of charge.
We welcome applications from teams from organisations of any size, anywhere in the world. To find out about our upcoming sessions and register your interest in joining, email group.brand.digital@hsbc.com
Award-winning platform
We are proud to offer a variety of accessibility training at HSBC. In addition to our instructor-led programme, we have self-directed courses that our employees can explore online whenever suits them.
We also have our Accessibility Hub – an e-learning platform that aims to help our people put accessibility at the heart of digital design.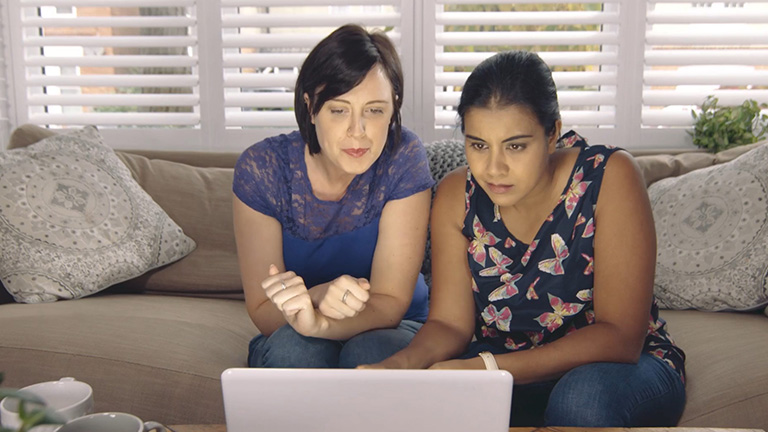 It highlights the digital accessibility challenges that disabled people can face, through gamified simulations and the fictional story of Rachel, who has multiple sclerosis, and her journey into online dating.
The platform won Best Digital Accessibility at the Digital Impact Awards and the Disability Smart Learning and Development award from the Business Disability Forum.
It also won a top prize at the International Association for Universal Design (IAUD) awards, where judges called it "a remarkable example of an inclusive staff-training programme".
As well as our training, plans are now under way for the hub to be made available to people outside HSBC, too. Watch this space.