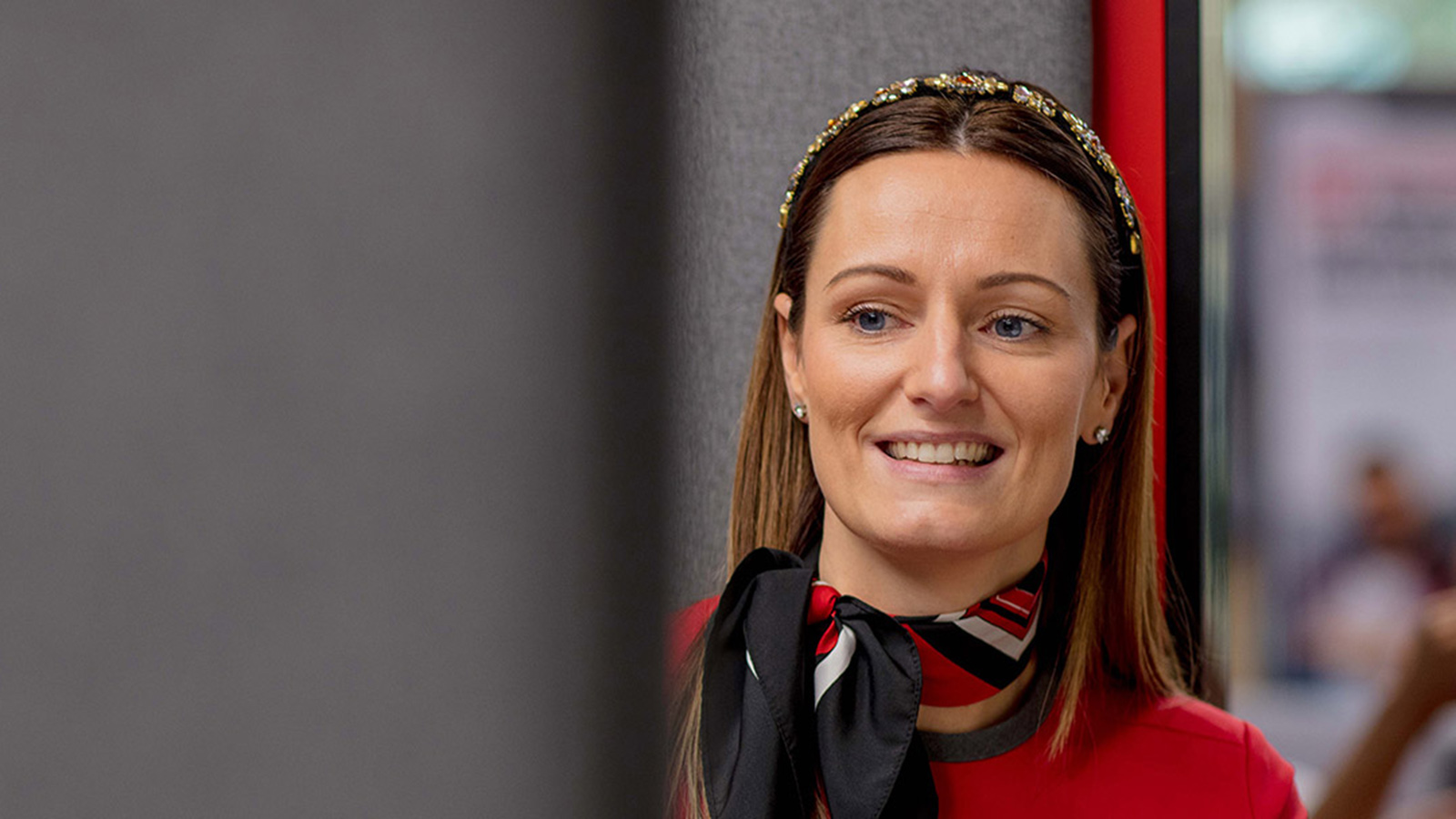 HSBC wins Euromoney global awards
HSBC has won a Global Excellence in Leadership award from Euromoney for its 'extra efforts' to support customers, communities and employees through the coronavirus pandemic.
HSBC was also named the World's Best Bank for Sustainable Finance in the publication's annual Awards for Excellence, as well as World's Best Bank for Transaction Services.
HSBC Group Chief Executive Noel Quinn said: "Ever since the start of the COVID-19 outbreak, our employees around the world have gone the extra mile for customers and colleagues. I am pleased to see those efforts get the external recognition they deserve."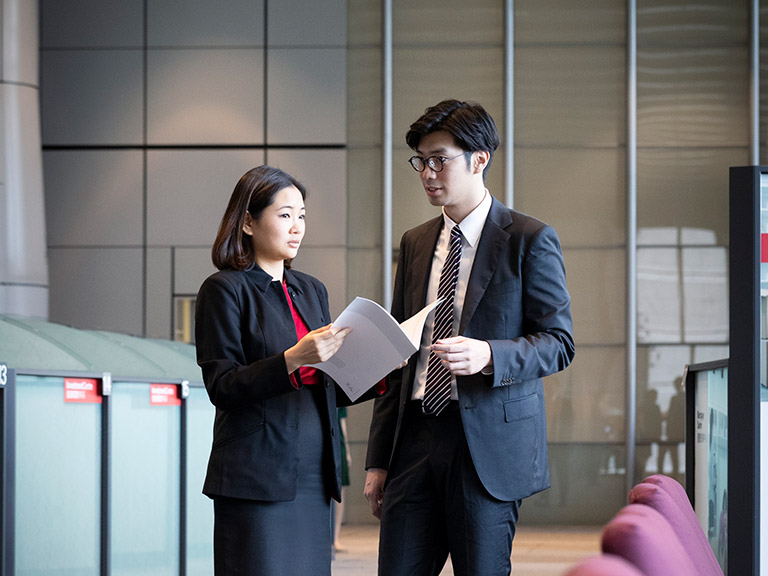 Helping our customers through the pandemic
We have provided around USD80 billion in support to help our personal and wholesale customers cope with COVID-19.
Euromoney singled out the bank's cooperation with governments and its "extraordinary" logistical steps to deliver technology to employees at home, as well as the range of measures it has taken to help clients.
HSBC has provided more than USD27 billion in relief to personal lending customers and extended USD52 billion of lending facilities to wholesale customers.
It has also helped clients such as development banks and public authorities raise USD19.9 billion on capital markets to manage the social and economic impact of the pandemic.
The further accolades from Euromoney for sustainable finance and transaction services, meanwhile, reflect HSBC's strengths in two areas that are central to its long-term strategy.
Mr Quinn added: "We are working with clients to tackle the big challenges of the future, while also delivering world-leading banking services in the here and now."
Sustainable finance success
It is the second consecutive year that HSBC has been named World's Best Bank for Sustainable Finance
Euromoney said: "One bank stands out this year for its incessant drive to bring higher standards and capital to transition a broad range of sectors globally – HSBC."
Coronavirus may have helped focus clients' minds on sustainability and climate change, according to Daniel Klier, Global Head of Sustainable Finance, HSBC. He said: "We've been talking for years about the need for more investment to drive the low-carbon transition, and the experience of the pandemic appears to be accelerating the trend.
"Those governments and businesses that are more aligned with future trends are now finding it easier to raise capital and invest in support of the transition."
Sustainable finance at HSBC (duration 0:50)
The bank has introduced numerous innovative services over the past year to help clients, ranging from individual savers to major multinationals, meet their sustainability goals. These include:
Offering market-first green loan programmes for small and medium-sized businesses in the UK and Singapore
Helping investors put USD474 million into the Real Economy Green Investment Opportunity fund, backing green projects in emerging markets
Launching an Environmental, Social and Governance (ESG) Solutions Unit to support clients to 'build back better' after COVID-19
In addition, HSBC continues to drive the debate on the global transition to a low-carbon economy. In the 12 months to June 2020, the bank's Centre of Sustainable Finance (opens in new window) (opens in new window) (opens in new window) published more than 50 reports and articles on climate and finance.
Transaction services
HSBC's win as the World's Best Bank for Transaction Services reflects the bank's ongoing investment in cutting-edge technology.
This technology came into its own during the COVID-19 crisis. Euromoney said: "HSBC's focus on delivering innovative solutions to clients drawn from breakthroughs in artificial intelligence, big data, distributed ledger technology and mobile solutions has been essential in a time of crisis, helping clients navigate the tough operating environment with a range of tech-based solutions."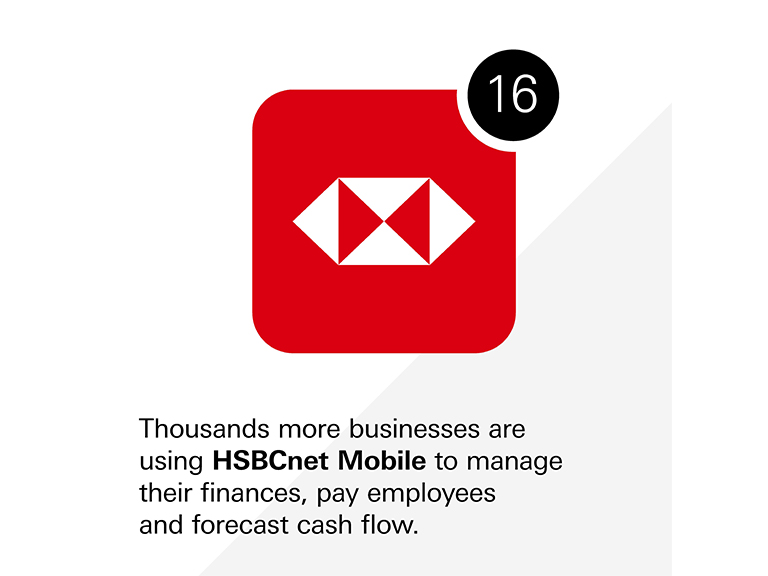 HSBC was able to fully digitise many onboarding and transaction processes as it became harder for clients to do banking in person.
Usage of online and mobile tools also increased rapidly. Downloads of the HSBCnet mobile app for corporate customers rose in the first six months of the year by 157 per cent, with values of transactions also rising.
Diane S Reyes, Global Head of Liquidity and Cash Management, HSBC, said: "This tells us that clients are really starting to trust the electronic mechanisms more than they did. It isn't just small value payments but all sizes."
Digital technology can also help customers engaged in import and export manage their businesses more effectively, offering greater transparency with real-time information on deals.
Natalie Blyth, Global Head of Trade and Receivables Finance, HSBC, said: "This pandemic has put an even greater spotlight on the whole supply chain and making sure you don't have a single point of failure. We are helping our clients really get a lens on that. It is much more about reconfiguring and resilience."
The Euromoney win follows other recent recognition for HSBC's strengths in transaction banking. Earlier in September, HSBC was named Best Transaction Bank in Western Europe and Best Bank for Securities Services in The Banker Transaction Banking Awards 2020. It was also named Middle East's Best Bank for Transaction Services by Euromoney in July.
HSBC sets out net zero ambition
Find out how we plan to help build a thriving low-carbon economy.