Keeping drug traffickers out of the banking system (duration 8:58) HSBC's Diana Cesar investigates money laundering and whether there are better ways for the financial system to combat it
Keeping criminals out of the banking system
Banks have a key role to play in stopping criminals such as drug dealers laundering money, according to Diana Cesar, Chief Executive of HSBC Hong Kong. She explores how institutions such as HSBC can challenge illicit activity in a new video (above).
The video is the latest in a series created by HSBC to educate the bank's employees about their role in preventing financial crime.
The drug trade is a growing threat, as Jeremy Douglas of the United Nations Office on Drugs and Crime explains in the video. He tells Ms Cesar: "We're seeing now an expansion in the global drug problem, particularly in synthetic drugs… as long as that demand is in place, organised crime will meet that demand." He estimates that the trade in illegal drugs could be worth as much as USD500 billion a year.
The huge sums involved mean that banks can play a significant part in deterring and disrupting illicit activity. Drug dealers need to launder their proceeds, turning large amounts of "dirty" cash into "clean" money in an attempt to avoid detection by law enforcement agencies. As banks have an overview of the financial system, they are well placed to spot and report suspicious transactions.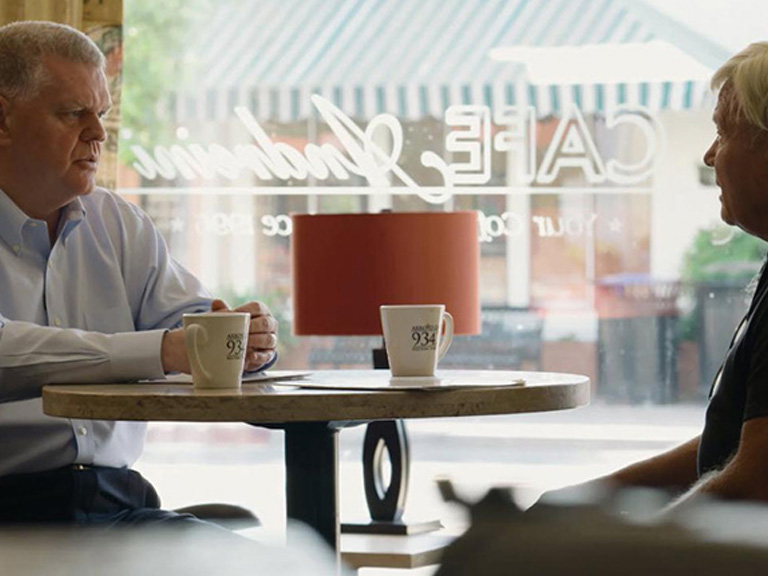 Accuracy versus truth
Could you tell the difference between an accurate document and a truthful one? Noel Quinn, Chief Executive, Global Commercial Banking, HSBC, meets a reformed criminal to find out about techniques used by fraudsters to mislead banks and investors. The video of their meeting is part of a series designed to educate HSBC employees about the risks of financial crime.
Criminals are prepared to go to great lengths in their efforts to avoid detection. The film also features Shaun Attwood, a former drug dealer, who says that laundering money was one of his major preoccupations in his life as a criminal. He explains: "I put a lot of time and effort into thinking how to outsmart the banking system." Mr Attwood was eventually convicted for his role in the drug trade and spent several years in a US jail.
Ms Cesar says that stories such as Mr Attwood's underline the importance of banks knowing their customers. By asking customers the right questions and reporting suspicious activity, bank employees can be the first line of defence against criminals attempting to access the financial system.
It is also vital for banks and law enforcement agencies to work together, according to Ms Cesar. By sharing information, they can better target their efforts to spot and prevent criminal behaviour. For example, Hong Kong's Fraud and Money Laundering Intelligence Taskforce brings together police, regulators and banks including HSBC. In the first few months following its launch in 2017, the information-sharing taskforce contributed towards 65 arrests and the restraint of assets worth nearly HKD2 million. HSBC is a strong proponent of public-private partnerships and information-sharing initiatives, and plays an active or founding member role in a number of other partnerships worldwide.
Ms Cesar believes that HSBC has made progress in strengthening its ability to combat financial crime, including drug trafficking. The bank and its employees must, however, remain vigilant. She says: "We have to really question who our customers are. This will help us ensure that we are playing our part in stopping this crime."