HSBC was set up in Hong Kong and Shanghai in 1865 to finance trade between China and Europe, with an office opening in London the same year. In 1992 it acquired the Midland Bank, significantly increasing its UK presence. Today we offer a full range of personal, private, commercial and investment banking services to individuals, businesses and institutions across the UK.
You can search the majority of our roles worldwide using the 'All locations' option. However we advertise some roles locally so you may wish to narrow your search to a specific country or territory if you can't find what you're looking for.
Why work for HSBC in the UK?
HSBC employs more than 40,000 people in the UK. Around a quarter are based at our global headquarters in Canary Wharf and a significant number work in our HSBC UK headquarters in Birmingham.
We also serve our customers through an extensive network of branches, call centres and other offices around the country.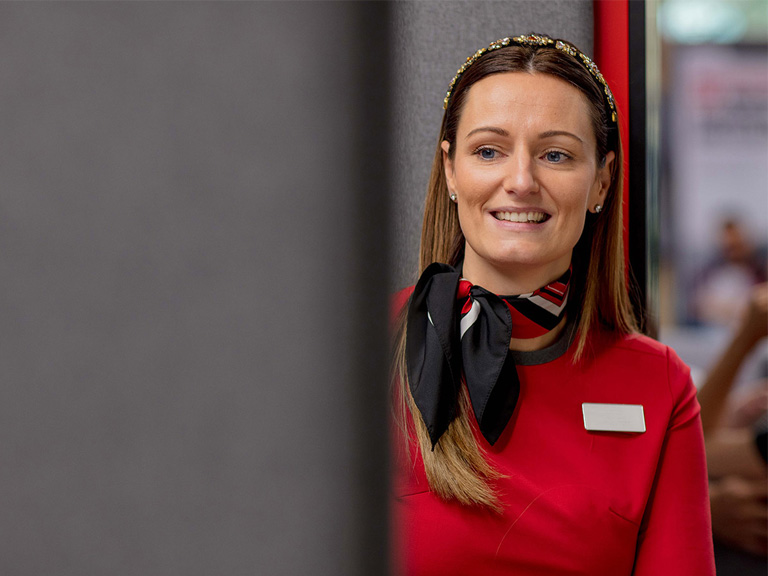 HSBC wins Euromoney global awards
The bank was praised for its 'extra efforts' to support customers during COVID-19.
The scale of our UK operations means that we provide many ways for you to achieve your career ambitions. We offer roles across all of HSBC's major business areas, including retail, private, commercial and investment banking, as well as jobs in operational and support functions such as audit, compliance, risk management, legal, finance, human resources and technology.
So whether you are looking for your first job in a branch or call centre or are an experienced professional or technical specialist taking the next step in your career, we believe that we have a role to suit you. We also have a range of programmes and placements for students and graduates.
As an HSBC employee in the UK, you will have access to tailored professional development opportunities and a competitive pay and benefits package. This includes private healthcare for all UK-based employees, enhanced maternity and adoption pay and support when you return to work, and a contributory pension scheme with a generous employer contribution.
We work hard to ensure that our workplace is a diverse, inclusive and meritocratic environment and we also have a strong commitment to sustainability and communities around the UK.
Careers in HSBC UK, Birmingham
HSBC UK serves our personal and business customers in the UK. It was created as a separate ring-fenced bank in response to the Financial Services (Banking Reform) Act 2013, and received its full banking licence from the Prudential Regulation Authority in June 2018.
We are looking for talented professionals to join us and help us meet the needs of our millions of customers across the country.
The head office of HSBC UK at 1 Centenary Square, Birmingham formally opened for business in November 2018. The new office reflects our values and our ambitions for the future. It is one of the greenest in Birmingham, helping us to reduce waste and carbon dioxide emissions. Key materials have been sourced responsibly. All timber is from sources approved by the Forest Stewardship Council, for example.
HSBC in two minutes
We support businesses to trade and grow and help people to manage their money. Watch our short animation to find out more about us.