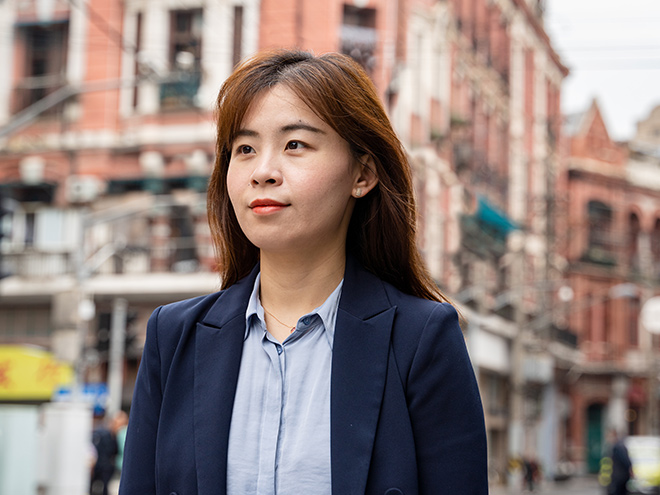 Linda Qi
Personal Wealth Planner, Pinnacle
Shanghai, China
Joined in 2020
I've never wanted a routine job. This role suits me because I get to connect with people from all walks of life. And my work is mobile, so I'm not confined to an office or branch. I meet clients wherever suits them – whether it's at their home or workplace, or a restaurant or café. I just bring my tablet with me.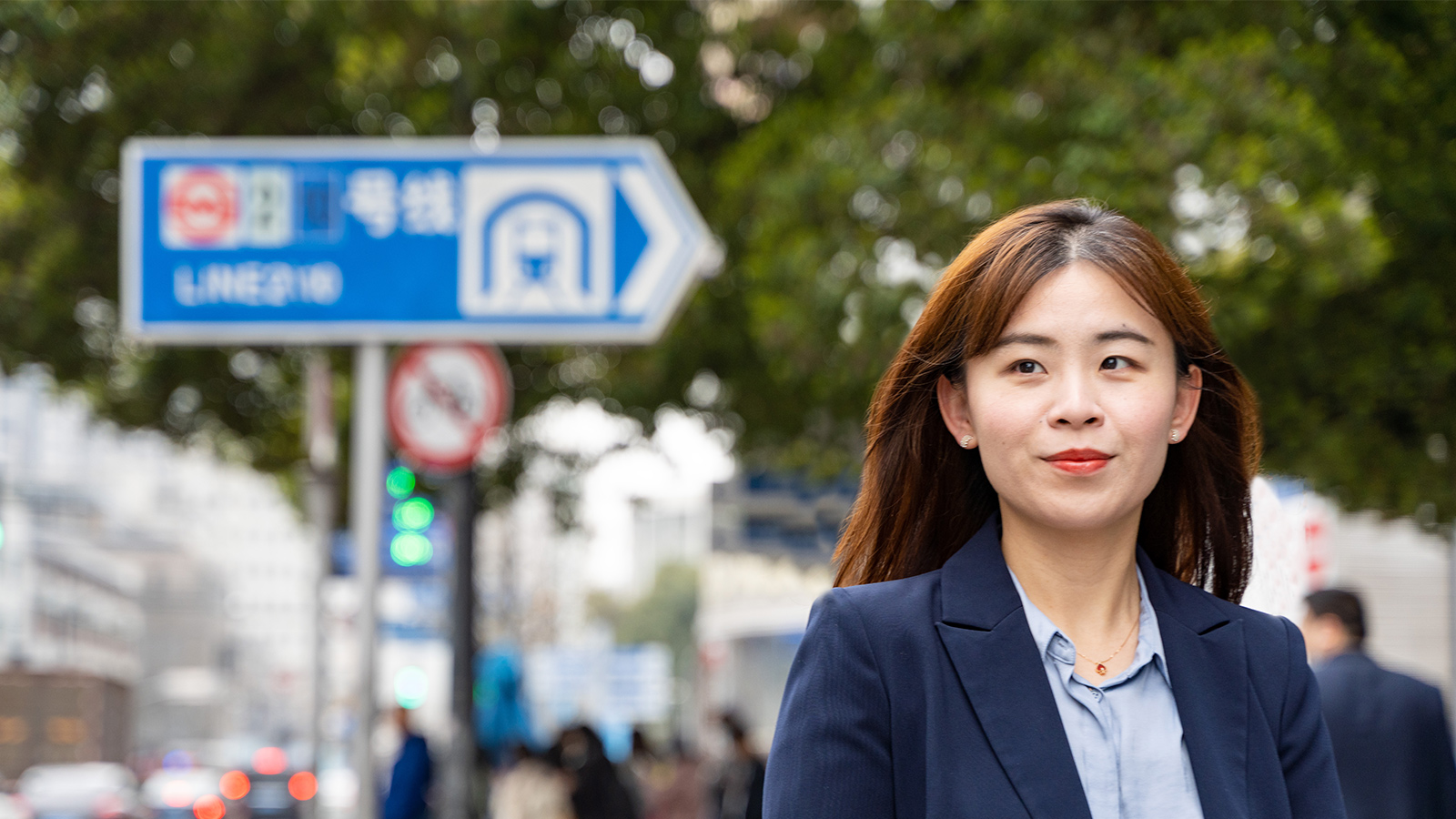 Wealth management is a growing industry here in China, so it's an exciting time to be part of this team – known as Pinnacle – which launched in 2020. My role is to help clients meet their financial goals. I advise them on a range of services, including life and health protection and retirement planning. Our team specialises in insurance, but we plan to start offering other types of wealth management products, too.
I have a lot of inspiring clients. Many are entrepreneurs, who have taught me about seizing opportunities, and having an open mind and international outlook. I get to educate them, too. Until recently, insurance was not particularly popular in China. People didn't really believe it could work. But that mind-set is starting to change, and I'm proud to play a part in that.
My background is in finance – I studied it for my undergraduate degree. But my career has taken lots of turns since then. I spent five years in New Zealand, where I did a Master's in business management and supported myself with various jobs – as a second-hand car salesperson, making and selling sushi rolls, and working in customer service at an eye clinic. This was useful for my current role, which can involve helping customers access medical treatment overseas.
The common denominator in all these things, however, and what still motivates me today, is the human interaction. It's so satisfying to get to know a client, understand their needs and come up with the right solution for them and their family.
My working day begins at 7am. I take the subway to the office, where I start making appointments with clients. I have a series of meetings with them throughout the day, before heading home and catching up on the news. I have to stay plugged into current affairs so I'm up to speed on things that might impact my customers.
In my spare time I enjoy playing badminton, swimming, and drinking Taiwanese milk tea – also called bubble tea – with friends. I'm from northern China originally and when I moved to Shanghai I had to start from scratch. I hardly knew anyone. But thanks to colleagues and clients I have built a good network here.
My favourite thing about working at HSBC? The people. I have colleagues from diverse backgrounds, who have studied and worked abroad, and I love finding out about other cultures and customs. It's such an international company and if I choose to live abroad again, my work here will stand me in good stead.