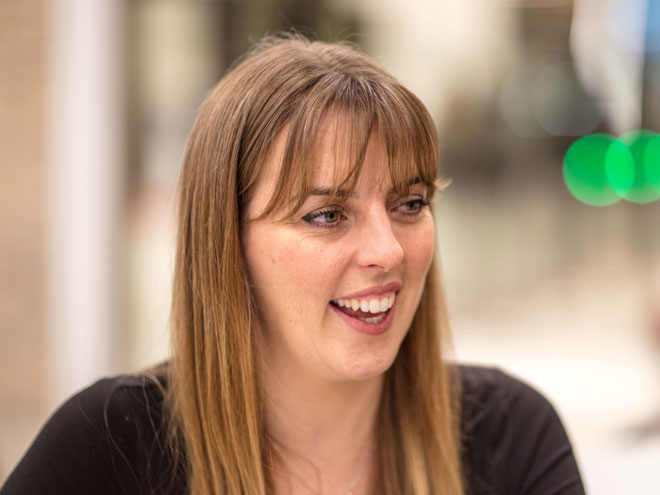 Maxine Pritchard
Head of Financial Inclusion and Vulnerability, HSBC UK
Birmingham (UK)
Joined in 2005
My role is about making sure that HSBC's products and services are accessible and suitable for vulnerable people – such as those with disabilities or long-term illness, or the recently bereaved. It's also about ensuring that no one is excluded from the financial system, whether that's prisoners, homeless people, those in rural areas or older people.
The work of my team extends across the whole of HSBC's wealth and personal banking division, so my days are very varied. I could be speaking to charities or external partners about a project in one meeting, and examining our governance structures in the next. In another I could be looking at the design of a new product to assess how it might affect vulnerable customers. You have to be up to speed on a wide range of topics and I do a double take when I look at my diary sometimes, but it's never dull.
I got the job in 2016, after several years as a project manager in different parts of the bank. That was hugely satisfying work, but when this vacancy came up it really resonated with me. When I was in my early twenties my father was diagnosed with a terminal illness. I saw first-hand the impact that illness can have on a family's finances and the huge amount of administration you have to deal with after someone passes away. The way an organisation interacts with you during this difficult time can make a difference, and I wanted to do what I could to help people in similar situations.
I've overseen some initiatives that I'm very proud of. We recently worked with charities to give survivors of human trafficking or modern slavery the chance to open a bank account. Then we teamed up with Shelter and other homelessness organisations to offer accounts to people without a fixed address. It's really hard to receive a salary or benefits or to pay rent if you don't have a bank account, so schemes like these are a small but important step in breaking that cycle and helping people to rebuild their lives.
Supporting vulnerable customers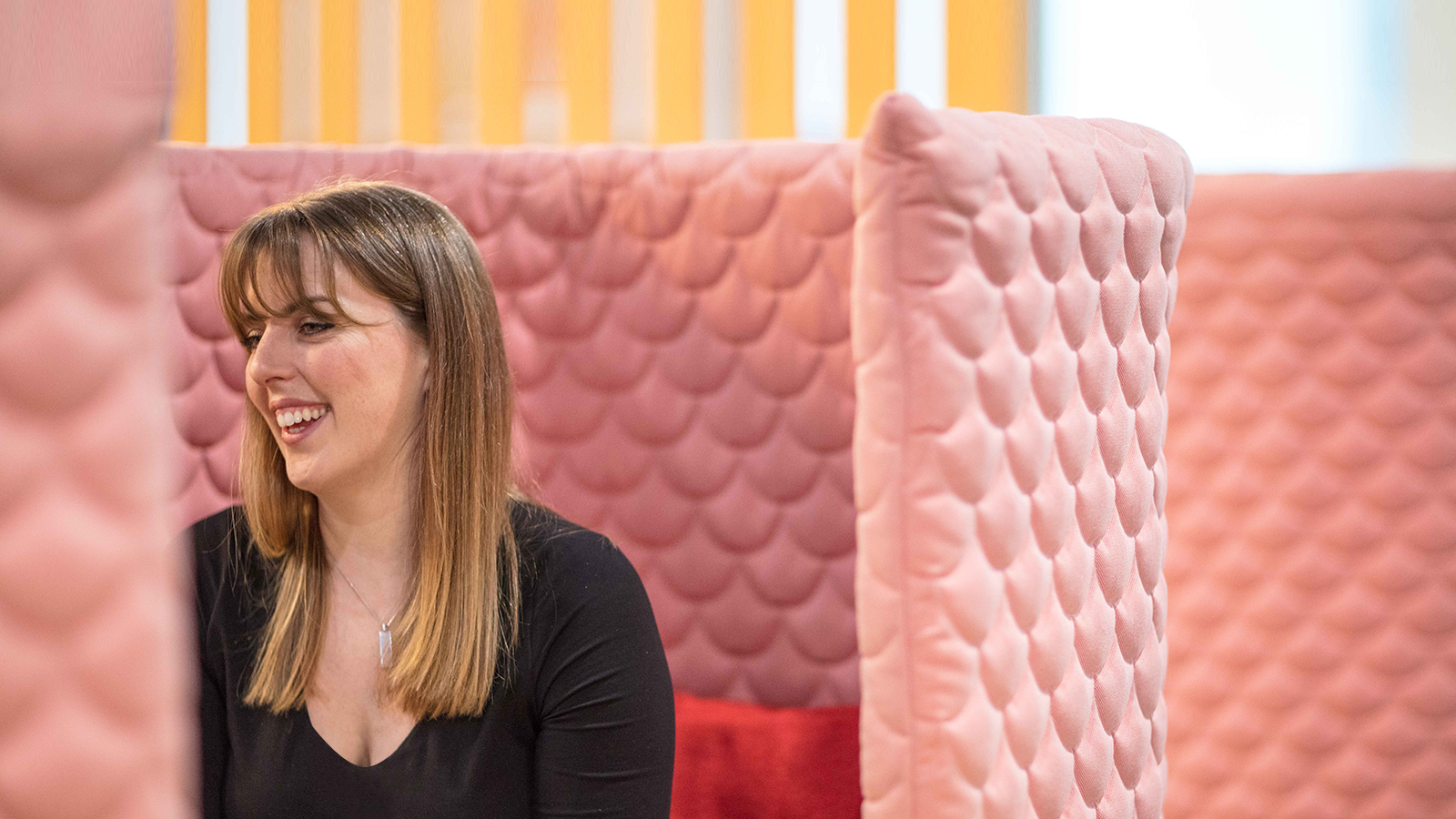 I'm also pleased that we're now a dementia-friendly organisation. As part of this, we set up a specialist team in one of our contact centres to support customers and families affected by the condition. It means we can help people manage their finances and maintain a degree of financial independence after what can be a very upsetting diagnosis.
My team is very involved in training, too. Lately we've been visiting branches around the country to raise awareness about some of the difficulties customers may have and the tools we have available to support them. In the training session, employees can try out gloves that simulate arthritis and goggles that simulate visual impairments. The idea is that this will bring these issues to life better than just giving them something to read.
It's a busy, demanding job. But what I love about working for HSBC is that there's a real emphasis on having a healthy work-life balance. As much as possible, you can flex to what suits you. As my husband and I live out in the Cotswolds, my boss will often tell me not to travel in unnecessarily. On a typical week I'll spend a couple of days working at home, which means I can take my dog for a long walk in the countryside at lunch time.
The rest of the time I'm based at HSBC UK's new head office in Birmingham. When the bank relocated there from London it was great news for me because I grew up nearby and my family and friends aren't far away. I leave my house at around 6am to beat the traffic, then often do an exercise class at our office gym before going to my desk. The building is light, open and airy. So much attention to detail has gone into its design and there's a very friendly vibe throughout. I'm proud to say that I work here.