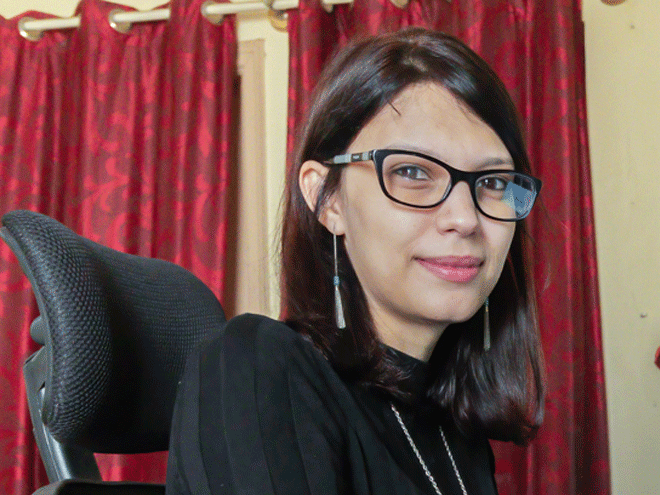 Judy Joyce Shaw
Conversational Designer
Bangalore, India
Joined in 2016
When I first heard about the Conversational Designer role, I thought it would be beyond my scope because I imagined it would be a technical job that required programming and coding. But it is my customer service experience that is actually key to the role.
From contact centre agent to bot builder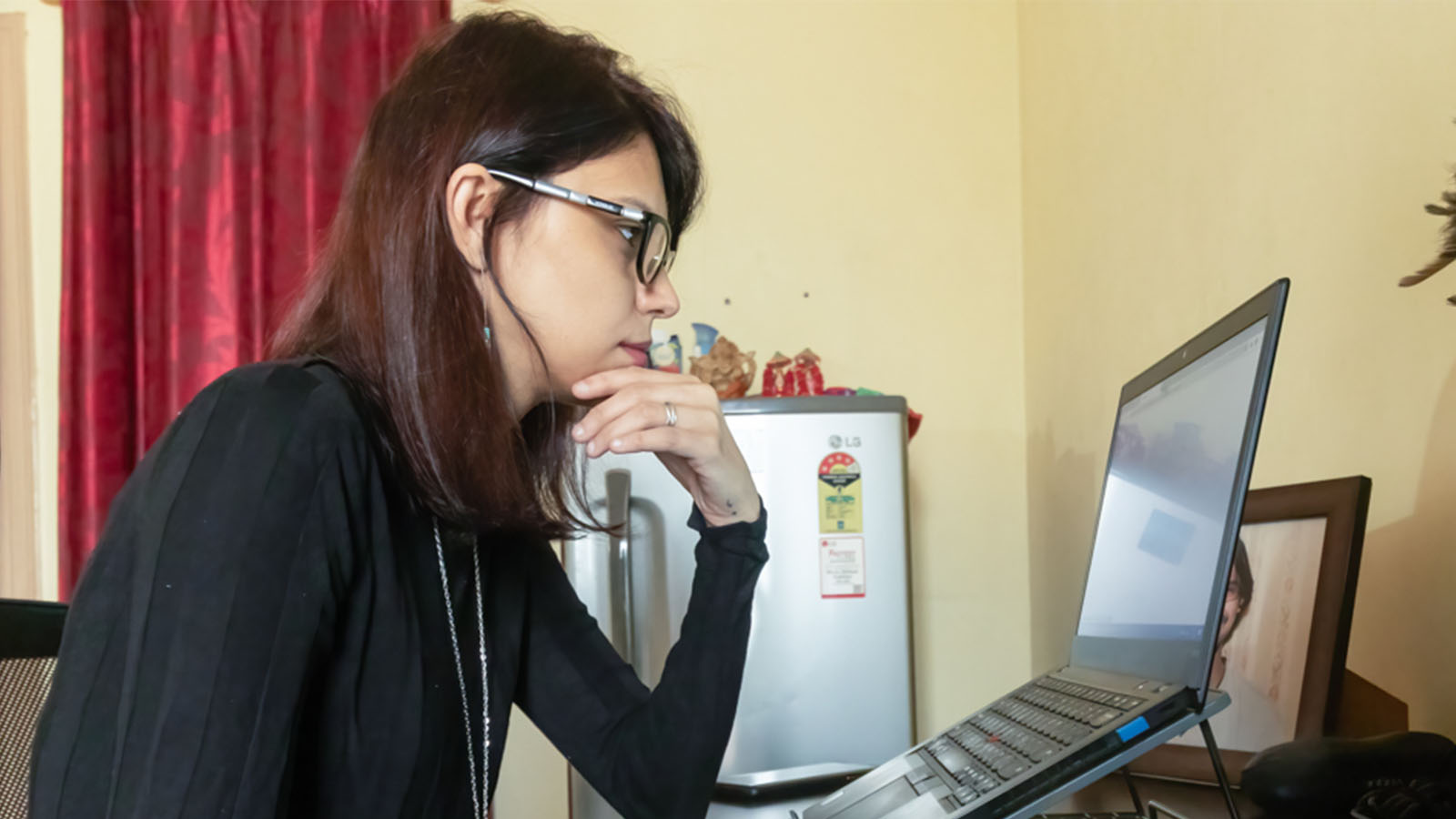 I understand where the customer is coming from. I worked as an agent here in our Bangalore contact centre for about four years – on the phone and then on live chat on our online banking channels. It means I have a fair knowledge of the questions our customers frequently ask and the kinds of things they want to know. This is where people like me can add value when it comes to designing chatbots. We help customers get the outcome they're looking for.
Chatbots are essentially virtual assistants that provide automated responses to simple queries on our chat channels. They use artificial intelligence and machine learning to understand customers' messages, provide relevant responses and guide customers to the answers or resources they need. My job involves studying customer conversations on our chat channels and identifying the common types of queries that chatbots could help with. Then, on a special bot-building platform that we use, I create the chatbots and design the 'journeys' to get customers with certain queries to the correct outcomes.
The key to my work is to always think from the customer's perspective, and try to keep the journey simple for them. I make sure the bot provides information that's short and crisp – too much information and you risk the customer deciding they haven't got time and leaving. That's just what I learned early on as a contact centre agent – the importance of answering questions to the point and just giving out the key information. So I now use that experience to prioritise the information the bot provides to the customer so they stay on the channel and get the help they need.
Developments like these are a good example of how HSBC is using technology to improve our service for our customers. If there were no bots, there would be longer wait times. Using bots to help with basic queries gives our contact centre agents time to deal with more serious and complex issues. And customers always have the option to speak to a live agent if they would prefer, because we know some may not be comfortable talking to a bot.
I was really nervous when my first bot launched. I was constantly checking with the chat agents and chatbot managers to see how well it was working. I was very happy to see it was getting the responses I wanted – it's a great feeling to see that what you have designed works in a really good way. I treated myself to a nice English breakfast and enjoyed the rest of the day!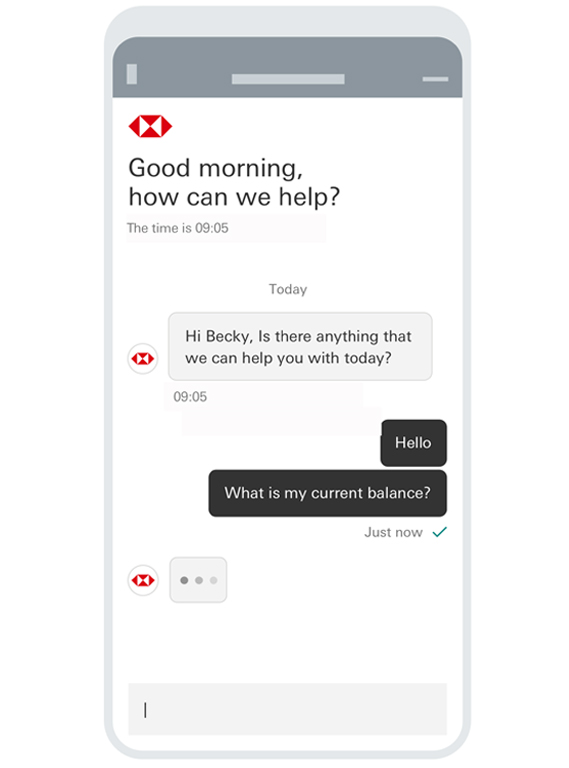 My dad wanted me to be a teacher. But I said: "No, kids and me wouldn't be a good combination." I like helping people though, whether it's HSBC's customers or my colleagues. Whenever I have time, I help my peers – it helps build rapport and gives me a sense of satisfaction. As this team grows, I'd like to train new people. Then I can tell my dad, "I'm a trainer – the difference is I'm not teaching kids, I'm teaching adults."
Outside work, I'm busy looking after my four-month-old puppy. I've named her Arya, after my favourite character from Game of Thrones, Arya Stark. I'm a dog person. When I was growing up in Bangalore, I would often find puppies and carry them home. Then when I was asleep, my dad would return them to the neighbours, saying, "Don't let her take any puppies from you."
People tell me my name is very unusual. It was my dad's choice. My family is Anglo-Indian. My dad is English, and met my mum in India. I think my parents have done a great job in bringing me up. They were really strict, and from a very young age I was told to do my household chores. I am the person I am today because of them – I'm passionate about what I do, and I always want to do better.
Why it's good to chat
HSBC's chat channels are expected to handle 10 million conversations a month by 2024. Chatbots are helping to meet the rising demand.
Embracing digital to enhance our service
Group Chief Executive Noel Quinn explains how HSBC has adapted during the COVID-19 pandemic to better serve its customers.