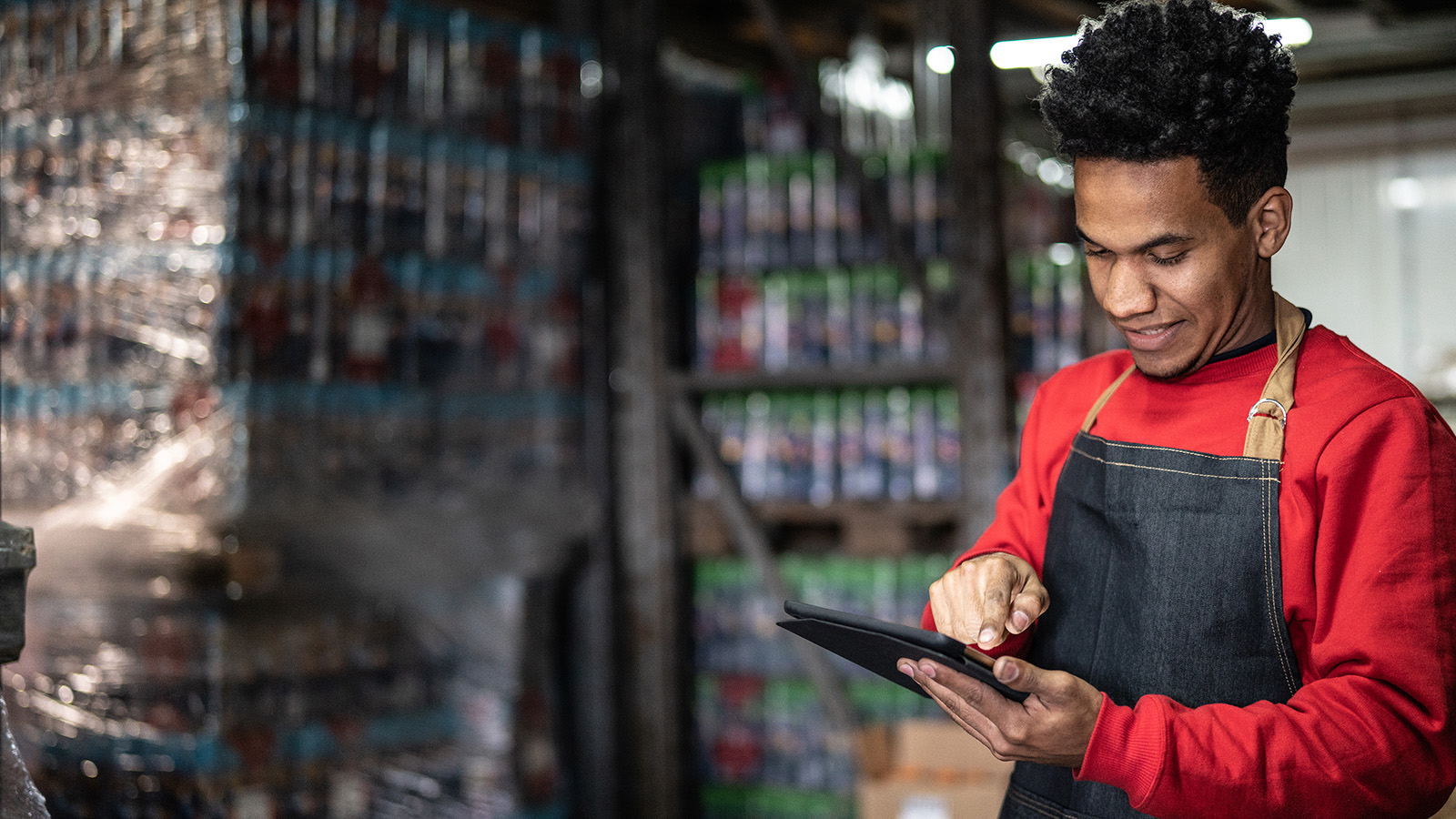 Navigating towards a global COVID recovery
Sustainability and technology are key to companies bouncing back, according to firms polled in our annual Navigator survey.
Companies around the world will take years to recover from COVID-19. But some sectors – mainly those focused more on digital and online – will do so much faster than others.
That's among the key findings from our annual Commercial Banking (CMB) Navigator report (opens in new window) (opens in new window), which surveyed more than 10,000 companies in 39 countries and territories.
Adapting to a new environment (duration 1:39)
Almost half of them expect to return to pre-COVID profitability by the end of 2021. Eight per cent are already more profitable than they were before the pandemic hit.
However, almost a third of businesses expect it will take until the end of 2022 to claw back ground lost during the pandemic. Just over 10 per cent believe that date will be 2023 and 6 per cent say 2024 or beyond.
Our research found that sustainability and technology are key:
High-growth companies now make most of their sales online as a result of the pandemic

32 per cent of these firms expect technology-based efficiencies to drive their recovery
88 per cent plan to invest in digital tools and platforms next year
33 per cent have already innovated and introduced new products and services

86 per cent of companies think boosting their sustainability performance will help increase sales, while three in four have set environmental, social and governance (ESG) targets
90 per cent plan to upskill employees and invest in staff wellbeing
Weathering the storm
Barry O'Byrne, Chief Executive, Global Commercial Banking, HSBC, said: "Companies have proven remarkably resilient in weathering the turmoil brought by COVID-19.
"They face the same storm, but they are not in the same boat. Different sectors face unique challenges and we see this shaping decisions to invest, to embrace technology, and to target future growth.
"What they all recognise is that responsibility, resilience and reputation underpin long-term success. Getting this right is challenging, but the potential commercial and societal benefits are vast."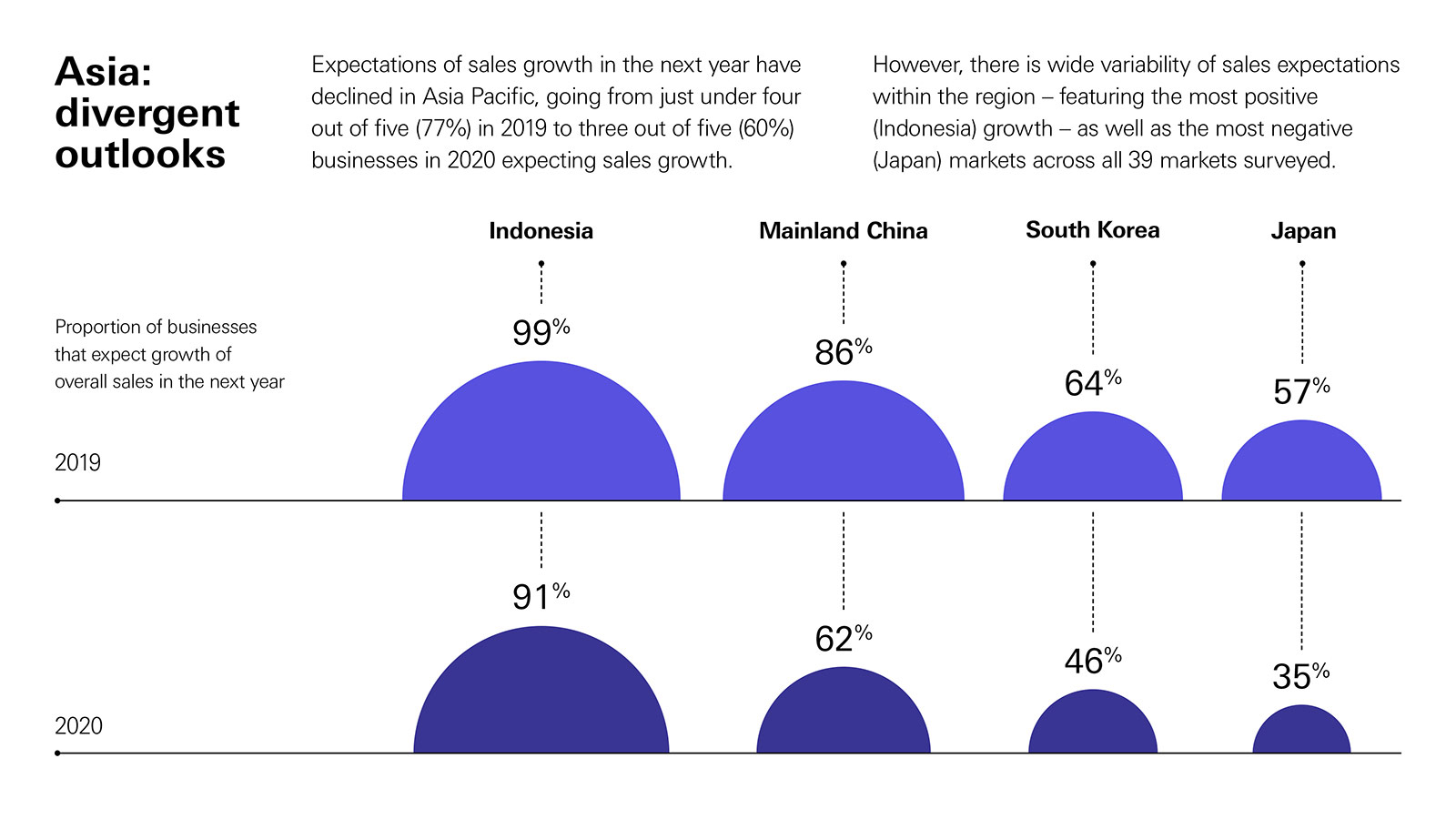 Expectations of sales growth vary widely across Asia
The businesses we surveyed across the Americas, Asia-Pacific, Europe, the Middle East and South Africa told us that pharmaceutical, advertising and public relations firms are among the most optimistic about sales growth, followed by energy, chemicals and technology services companies. Optimism is lower in the automotive, education, telecoms and tourism sectors.
While half of businesses expect cross-border trade to become more difficult in the wake of the pandemic, their commitment to pursuing international opportunities appears undiminished.
Three-quarters are positive about their international trade prospects over the next two years
30 per cent believe international trade promotes positive social outcomes by boosting local economies, while 24 per cent say it supports the development of local infrastructure
Firms are reshaping their supply chains by:
Diversifying suppliers (28 per cent) rather than reducing them (20 per cent)
Operating more regionally, with 40 per cent focusing on suppliers within their region. For firms in Asia-Pacific, mainland China has overtaken the US this year as their main foreign source of supply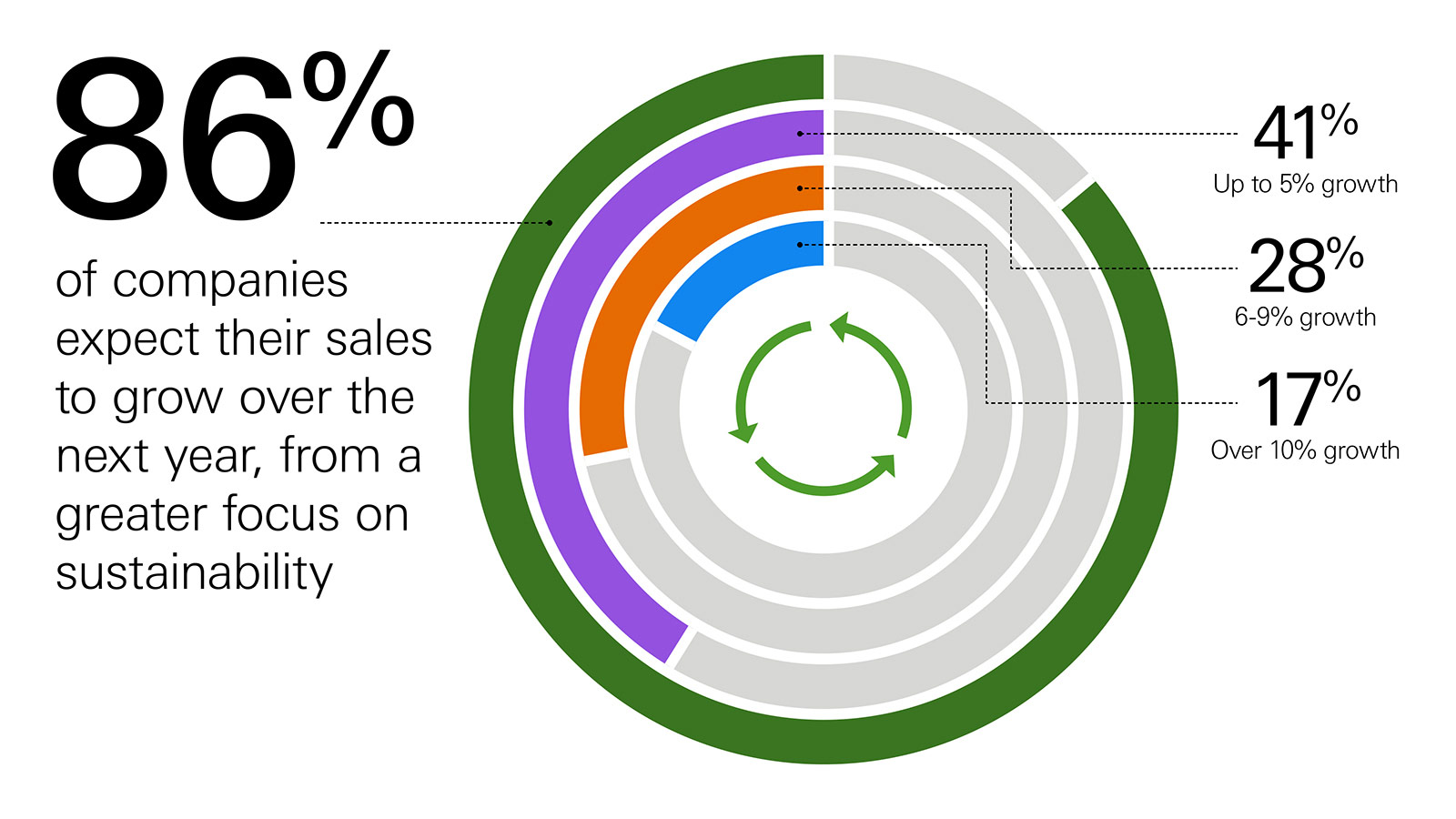 The majority of companies think improved sustainability performance will help increase sales