Our net zero ambition: a letter to customers
Group Chief Executive Noel Quinn has written an open letter to customers explaining our new climate ambition.
Dear Client
The COVID-19 pandemic has been a wake-up call for all of us. It has rightly focused attention on the actions we all need to take to build a more resilient economy, and create a safer and sustainable world. Of all the threats that humanity faces, a climate crisis has the potential to be the most drastic in its consequences and longevity.
Like us, you are aware of the urgency in tackling climate change
This is something that we take very seriously. I believe that the most significant contribution HSBC can make to addressing climate change is supporting you, our business customers, to decarbonise, while ensuring your ongoing resilience and prosperity. Like us, you are aware of the urgency in tackling climate change. 85 per cent of the businesses we spoke to in our recent global Navigator survey see environmental sustainability as a priority.
Today I am announcing a new climate ambition that will support our customers on the journey to a net zero carbon future. Our ambition is focused on three areas: finding a suitable pathway to net zero for our portfolio of business customers; spurring innovation and investing in next-generation climate solutions; and working with peers and industries to introduce a global standard to measure financed emissions that will enable change.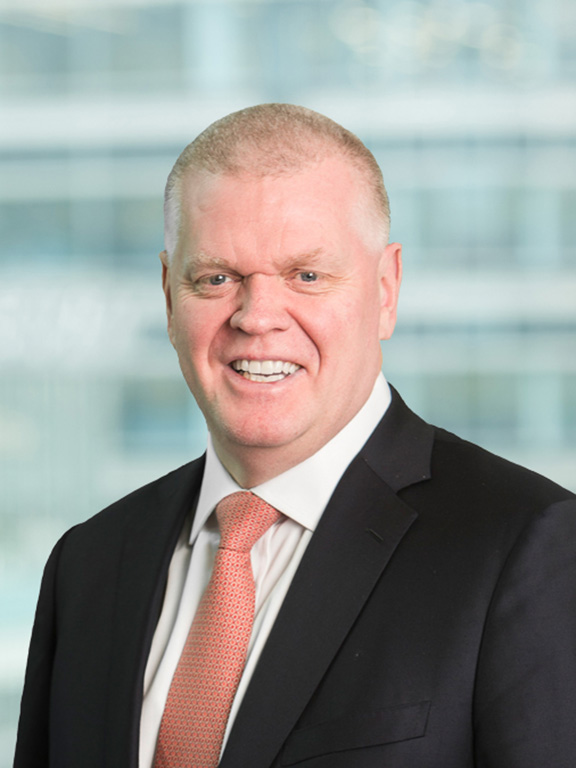 Noel Quinn, HSBC Group Chief Executive
We'll work with you to reduce carbon emissions from our overall portfolio of customers to net zero by 2050 or sooner, in line with the Paris Agreement goal. To make sure we stay on track, we'll communicate our progress regularly and transparently, and encourage you to do the same
We work with our customers to develop tailored solutions to reduce emissions. HSBC's ambition is to support customers with between USD750 billion and USD1 trillion of finance and investment by 2030 to help with their transition to net zero and a sustainable future
We've established a dedicated Environmental, Social and Governance (ESG) Solutions Unit to lead our engagement with clients and launch new products and asset classes
We'll significantly expand our portfolio of transition finance solutions to help with progressive decarbonisation of the most emissions-intensive sectors, while ensuring a just and stable transition to maintain economic stability
We'll also need to unlock next-generation climate solutions. We'll develop ways to finance the management of natural environments, and invest in activities that preserve, protect and enhance nature over the long-term. We'll invest USD100 million in clean technology through our dedicated venture debt fund, and launch a USD100 million philanthropic programme to help scale climate innovation
We know this is an issue that many of our 40 million customers care deeply about, particularly in our Retail and Private Banking businesses. They care as citizens, consumers, and business owners. We are committed to developing products that allow them to invest or participate in efforts to bring about a more sustainable global economy.
As well as working with our customers, we need to change the way we operate. That's why we're committing to reach net zero emissions for our own operations and supply chain by 2030 or sooner.
Helping to avert damaging climate change means doing what HSBC has always done best – focusing on you, our clients, thinking about the long term, and opening up opportunities for the communities we serve. I'm looking forward to working with you on this global challenge.
Yours,
Noel Quinn
Group Chief Executive, HSBC
HSBC sets out net zero ambition
Find out how we plan to help build a thriving low-carbon economy.