Read speeches made by senior HSBC executives, including our Group Chairman and Group Chief Executive.
Date
Title
27 Mar 2015

China's global future

According to HSBC Group Chief Executive Stuart Gulliver, China has made strong progress in encouraging the international use of the renminbi.

18 Sep 2015

Supporting China's growth

Douglas Flint, HSBC Group Chairman, discusses HSBC's role as a foreign bank in China and the opportunities to support the country's growth in future.

25 Sep 2015

Financing the low-carbon economy

Stuart Gulliver, HSBC Group CEO, discussed how the public and private sectors need to work together to tackle climate change in a speech in New York.

16 Oct 2015

Green opportunities

China's commitment to reducing pollution will create opportunities for Europe, says HSBC Group Chief Executive Stuart Gulliver.

08 Dec 2015

Pathways to carbon neutrality

Investors increasingly demand opportunities for green investment, says HSBC Group Chief Executive Stuart Gulliver.

07 Apr 2016

Shaping the future

China remains on course to become the dominant economic power of the 21st century, HSBC Group CEO Stuart Gulliver said in a speech in Hong Kong.

24 Aug 2016

Financing China's green ambitions

China is committed to fighting climate change, says Helen Wong, Chief Executive, Greater China, HSBC - and businesses must adapt to stay competitive.

30 Sep 2016

Sharing information

Sharing information is key to combatting financial crime, says Stuart Levey, Chief Legal Officer, HSBC.

11 Oct 2016

China's transition

China's economic transition continues to offer opportunities for international businesses, says HSBC Group Chief Executive Stuart Gulliver.

16 Dec 2016

Trade finance in a changing world

Digital technology could make international trade safer and quicker, says Douglas Flint.

07 Feb 2017

Seizing the Asian opportunity

Businesses seeking growth in Asia need to understand how it is changing, says Stuart Gulliver.

06 Apr 2017

Inside tomorrow's China

China is now the world's leading advocate for open trade, says HSBC's Stuart Gulliver.

09 Aug 2017

China opens up to inward investors

The US and China are set to cooperate in areas including capital markets, technology and innovation and retail, says David Liao, CEO and President, HSBC China.

11 Oct 2017

China's global ambitions

China's growing influence in international affairs should be welcomed, says Stuart Gulliver.

15 Nov 2017

Rethinking global trade finance

Business leaders must take action to improve access to trade finance, says Natalie Blyth.

28 Nov 2017

Asia: The centre of global trade and growth

Continued economic reforms could help Asia play an even greater role on the world stage, says HSBC Group Chairman Mark Tucker.

14 Jun 2018

Developing the green bond market

Green bonds have an important part to play in tackling climate change, says HSBC's John Flint.

20 Jun 2018

Green opportunities on the Belt and Road

The Belt and Road Initiative is a key part of China's efforts to tackle climate change, says Bryce Johns, Group Head of Insurance, HSBC.

26 Jun 2018

Towards a more strategic UK-China relationship

The UK and China could benefit from closer cooperation in areas such as sustainability, says HSBC Group Chairman Mark Tucker.

01 Mar 2019

How China and the UK can advance globalisation

China has a key role to play in promoting greater global integration – with the support of countries such as the UK, says HSBC Group Chairman Mark Tucker.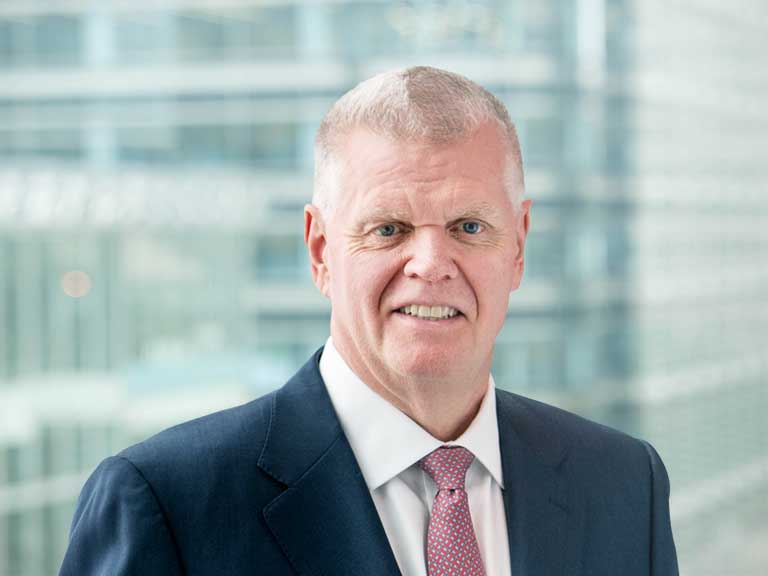 Leadership and governance
Meet our board of directors and senior management and find out more about our approach to corporate governance.