Our COVID-19 donation fund
HSBC is providing USD25 million in charitable donations to support COVID-19 relief and recovery efforts around the world. Here's how that money is being used.
The HSBC Group first announced its COVID-19 donation fund on 26 March 2020. It focuses on three challenges: providing immediate medical relief, access to food, and care for the most vulnerable people.
By 31 July, we had committed more than USD20 million of the total fund of USD25 million to programmes and partners around the world, delivering help quickly where it is needed most.
We have made two global donations:
USD1 million to the International Federation of Red Cross and Red Crescent Societies' COVID-19 Emergency Appeal
USD1 million to the World Health Organization's COVID-19 Solidarity Response Fund through The United Nations Foundation and Swiss Philanthropy Foundation
Local and regional donations
The remaining money has been committed to local and regional projects, identified by local employees who know their communities best. The following list summarises some of the ways in which the money is being distributed.
In Asia, we are providing:
USD2.4 million to the China Social Welfare Foundation, a long-term partner for HSBC's community investment in mainland China, for their immediate emergency fund and longer-term education programmes
USD5.4 million to other locally selected charities across the Asia Pacific region
In the UK, we are donating:
USD1.3 million (GBP1 million) to the National Emergencies Trust Coronavirus Appeal and the British Red Cross
USD1.3 million (GBP1 million) to BBC Children in Need and Comic Relief Big Night In Appeal
In Continental Europe, we are providing USD500,000 to a range of locally selected charities addressing both the immediate impact of the pandemic, and its knock-on effects. These include humanitarian organisations, food banks and charities that tackle domestic abuse.
In the US, we are donating USD1 million to Feeding America, with a particular focus on the New York area.
In Canada, we are giving USD400,000 to support The Canadian Red Cross and Food Banks Canada.
In Mexico, we are donating USD500,000 to programmes providing medical care and access to food.
In the Middle East, North Africa and Turkey, we are giving USD1.2 million to support charity projects relating to COVID-19, with a focus on food, and supporting immigrants and people in refugee camps.
We hope these donations can help make a difference to the people and societies we serve, now and in the future
Keeping goods moving
Our charitable giving goes alongside our efforts to support our retail and business customers around the world. As one of the world's leading banks for international trade, we enable goods to cross borders even during times of disruption. Our relationship managers make connections between organisations who need help to combat COVID-19, and others who can offer it.
For example, we have supported:
Businesses to deliver equipment such as ventilators and testing kits to hospitals
National health authorities to source sanitisers, personal protective equipment and other medical supplies
Food importers to maintain deliveries of fresh produce throughout lockdown restrictions
Read more about our worldwide commitment to supporting customers affected by COVID-19.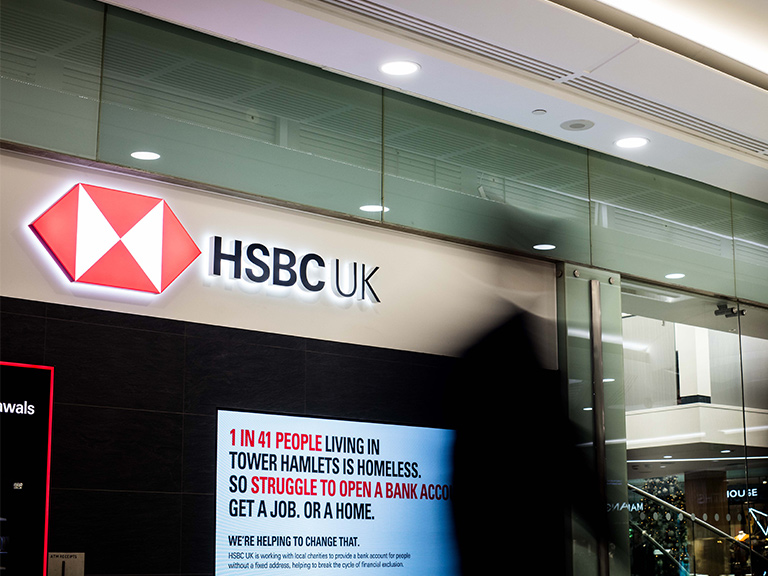 Helping communities in the UK
HSBC employees in the UK are working in new ways to support people through COVID-19.
Volunteering
Many HSBC employees are also making a direct contribution towards efforts to support their wider community during COVID-19 by volunteering. Some choose to get involved projects that are personally important to them, while others take up opportunities organised by the bank's charitable partners.
The coronavirus is challenging us to rethink the way our employees offer their time and skills. In Hong Kong and the UK, for instance, our employees are helping partners such as the Hong Kong Family Welfare Society and the East London Business Alliance switch to offering mentoring and education programmes online, rather than in person.
All employees worldwide are encouraged to make use of their paid volunteering leave to work with a local charity or project. Employees typically receive two days of paid leave to volunteer but in some cases managers will support them to spend significantly more, especially if they have a formal role, such as a volunteer firefighter or military reservist.
Over the longer term, we will continue to reflect and reassess how our charitable donations and volunteering programmes can best be targeted to address the most pressing issues society faces.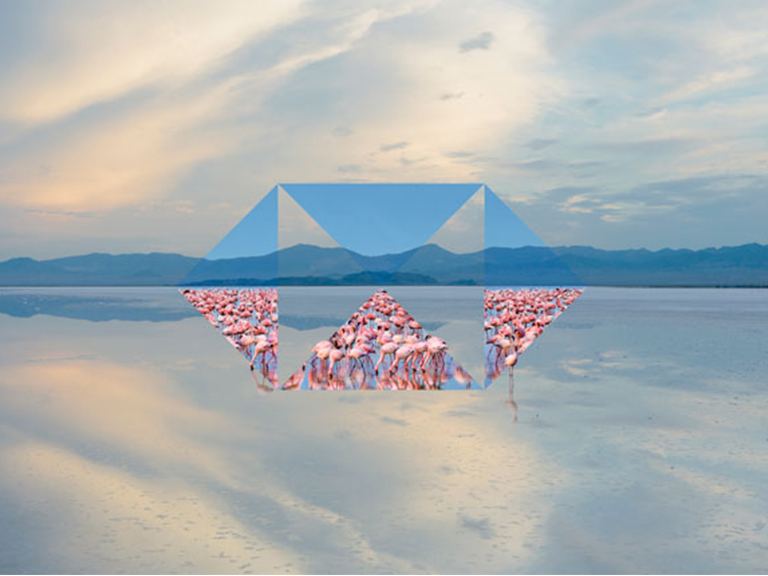 Coronavirus
Find out what HSBC is doing to support customers and communities around the world.