Our commitments and actions
We're taking action to remove barriers to our colleagues, our customers and our communities realising their potential. This supports an inclusive environment where our colleagues can flourish and helps to drive the strong and purposeful delivery of our strategy.

Different ideas and perspectives help us innovate and grow in a sustainable way. But we know we aren't yet diverse enough at all levels.
Our global goals
To achieve progress, we are focused on specific Group-wide goals for which we hold senior executives accountable. Alongside Group goals, some executives have local priorities such as combatting social inequality in the UK and the development of Hispanic representation in the US, to allow flexibility for a broader diversity and inclusion agenda that is contextually relevant.
35%
Per cent
Fact: Our target is to have 35 per cent of senior leadership roles filled by women by 2025
Global gender representation
After achieving our ambition of having 30% of senior leadership roles held by women in 2020, we set a new goal to reach 35% by 2025.
We remain on track, with 33.3% of senior leadership roles held by women at the end of 2022, an increase of 1.6 percentage points since 2021.
x2
At least double
Fact: Our target is to at least double the number of Black employees in senior leadership by 2025
Global ethnicity representation
We are on track to double the number of Black colleagues in senior leadership by 2025, having increased the number of Black senior leaders by 37% since 2020.
To better reflect the communities we serve, we have enhanced our approach and set a goal of having 3.4% of Black heritage3 colleagues in senior leadership across the UK and US combined by 2025.
We are on track to meet this, with 2.5% of leadership roles held by Black heritage colleagues in 2022.
75%
PER CENT
Fact: Our target is to have a score of at least 75% in our inclusion index
Inclusive culture
Our inclusion index looks at how inclusive our culture is by measuring colleagues' feelings of belonging, psychological safety, perception of fairness and trust in our annual all-employee engagement survey.
At the end of 2022, we scored 76% favourable – one point higher than our goal and four points above the financial service industry benchmark.
1 Senior leadership refers to employees performing roles classified as 3 and above in our global career band structure.
2 The focus for this goal is on the UK and US, where Black colleagues are particularly under-represented. The starting point is 31 December 2020.
3 We define Black heritage to include all colleagues in the UK who identify as Black or mixed race where one of the ethnicities is stated as Black, and in the US who identify as Black or African-American.
Our four priorities
We have made progress but we know we still have more to do. Our four priorities are focused on actions that improve representation of under-represented groups and build an inclusive culture across the organisation: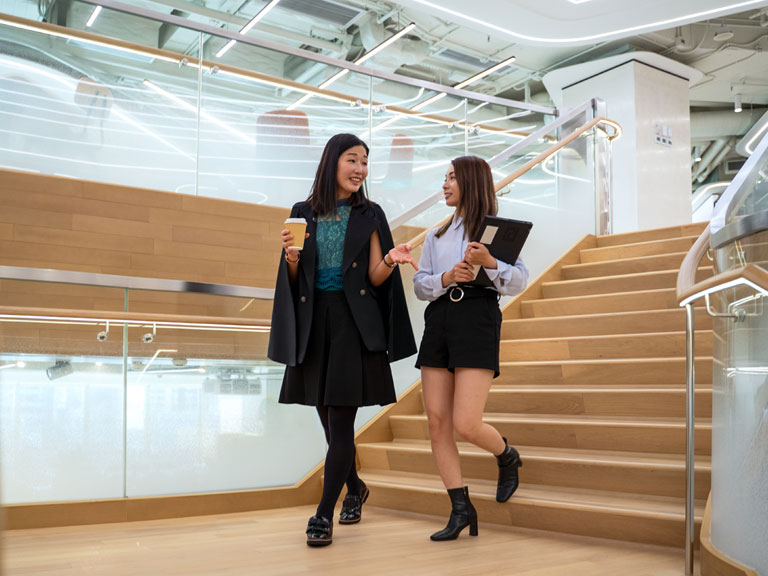 Global diversity data
We're creating an accurate and transparent view of our workforce so we can effectively target our actions and measure our progress.