08 Dec 2023

Partnering to scale finance for the transition at COP28

We announced a number of partnerships at the summit to support the net zero transition.

16 Mar 2022

Three steps forward in our net zero transition

We're setting out transformational changes we're making to deliver on our climate strategy and targets.

22 Feb 2022

HSBC sets financed emissions targets

We've announced targets for reducing financed emissions in two carbon-intensive sectors – oil and gas, and power and utilities – by 2030.

14 Dec 2021

We're phasing out coal financing

Our policy, commitments and targets on thermal coal.

30 Sep 2021

Climate change: our billion dollar ambition for SE Asia

Our new partnership will finance sustainable infrastructure projects over the next five years.

28 May 2021

Shareholders back HSBC's net zero commitments

A special resolution on climate change has been approved at our 2021 Annual General Meeting.

21 Apr 2021

HSBC joins global Net Zero Banking Alliance

HSBC is working with banks from 23 countries to help accelerate the transition to net zero.

23 Feb 2021

We're taking action on ESG

A new climate ambition and extra support for customers and colleagues are some of HSBC's latest environmental, social and governance (ESG) highlights.

03 Feb 2021

HSBC helps UK raise funds to fight climate change

We are advising the UK government on its first ever sovereign green bond.

08 Jan 2021

Cutting carbon for companies

HSBC has led a financing deal that will pay for sectors including construction and utilities to reduce their emissions in China and beyond.

18 Nov 2020

Cement deal lays foundation for a greener future

HSBC is helping a major cement producer launch the industry's first sustainability-linked bond.

12 Nov 2020

Sustainable finance opportunities

HSBC aims to play a leading role in the global transition to a net zero-carbon economy.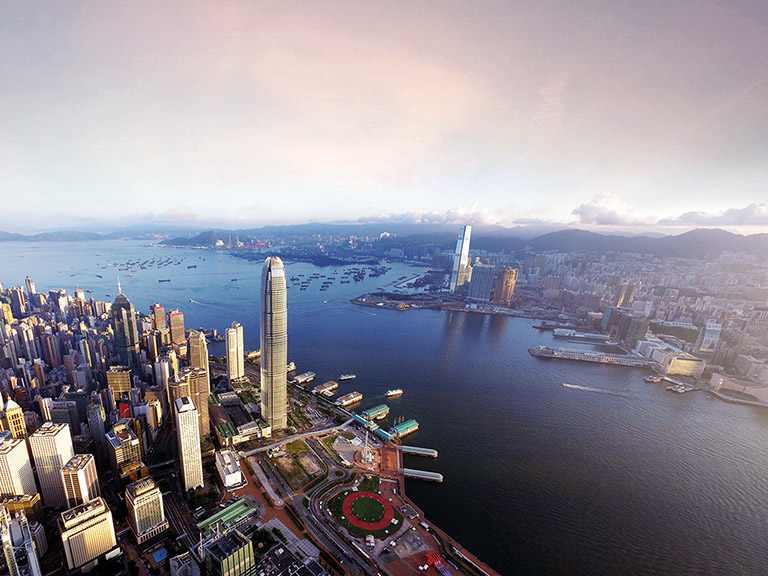 Global perspectives
Sign up to receive insight and analysis on the latest trends from HSBC executives, economists and experts – direct to your inbox.