08 Jan 2021

Cutting carbon for companies

HSBC has led a financing deal that will pay for sectors including construction and utilities to reduce their emissions in China and beyond.

29 Dec 2020

The building that's set to cut 108,000kg of carbon

An HSBC Hong Kong building's rooftop solar panels can generate enough energy to power 54 homes.

30 Oct 2020

Transition finance takes off in the UAE

The world's first transition sukuk will help cut carbon from the aviation industry – and HSBC is playing a key role.

22 Oct 2020

Protecting the Great Barrier Reef

HSBC Australia is spearheading investment to improve water quality around the world's largest coral reef system.

16 Oct 2020

HSBC signs up for climate action

'Count Us In' aims to inspire a billion people to protect the planet – and HSBC is a founder member.

09 Oct 2020

HSBC sets out net zero ambition

Find out how we plan to help build a thriving low-carbon economy.

09 Oct 2020

Our net zero ambition: a letter to customers

Noel Quinn has written an open letter to our customers explaining how we plan to support them on the journey to a net zero carbon future.

30 Sep 2020

HSBC named best investment bank for sustainability

The Banker recognises our work on sustainable finance and support for communities.

10 Sep 2020

HSBC wins Euromoney global awards

The bank was praised for its 'extra efforts' to support customers during COVID-19.

03 Aug 2020

Helping our customers through the pandemic

We have provided around USD80 billion in support to help our personal and wholesale customers cope with COVID-19.

27 Jul 2020

HSBC launches ESG solutions team

The bank is sharpening its focus on environmental, social and governance issues to serve clients better.

15 Jul 2020

HSBC wins sustainable finance recognition

The bank's success at the Euromoney awards has highlighted its work to support the transition to a low-carbon future.

15 Jul 2020

Helping vulnerable people to open bank accounts

HSBC is supporting disadvantaged groups in Hong Kong and the UK by giving them access to basic banking services.

25 Jun 2020

Powering a greener future for the UK

HSBC is helping to finance an undersea link between the UK and Denmark that will boost renewable energy use.

27 May 2020

HSBC backs social innovators

The bank is supporting pioneering projects that help people develop the skills they need to thrive.

26 Mar 2020

HSBC announces COVID-19 donation fund

We are donating USD25 million to support the international response to the coronavirus.

12 Dec 2019

Our clean water legacy

Millions have benefited from clean water and sanitation thanks to the HSBC Water Programme.

11 Jul 2019

HSBC named best for sustainable finance

The bank has won recognition for its work to support the transition to a low-carbon economy.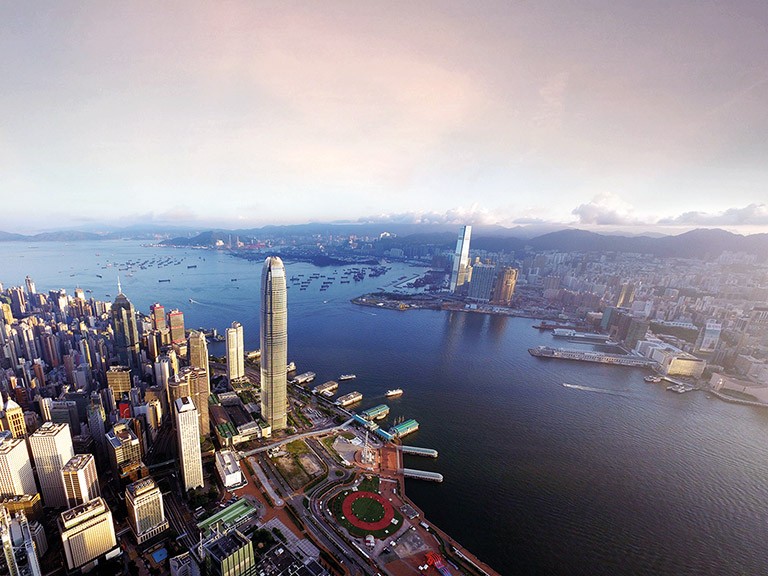 Global perspectives
Sign up to receive insight and analysis on the latest trends from HSBC executives, economists and experts – direct to your inbox.
Subscribe to Insight alerts