11 May 2022

Enduring the pandemic together

We are continuing to support customers and communities affected by Covid-19 outbreaks in 2022.

23 Jul 2021

Our Vision helps companies Go for growth

HSBC's virtual community is helping businesses in Hong Kong to bounce back from the pandemic.

08 Jan 2021

Cutting carbon for companies

HSBC has led a financing deal that will pay for sectors including construction and utilities to reduce their emissions in China and beyond.

11 Nov 2020

HSBC wins top insurance award

Innovative products and focusing on customers helped the bank take the leading prize at the Asia Insurance Industry Awards.

03 Nov 2020

Driving digital progress

How HSBC has been working to make banking simpler, safer and more personalised in 2020.

21 Oct 2020

Wealth planning goes mobile

HSBC customers in mainland China can now get financial advice in a location of their choice.

07 Sep 2020

iCash: Managing our ATMs with AI

HSBC has developed an innovative tool to predict demand for cash at its ATMs and make deliveries more efficient.

01 Sep 2020

How blockchain could revolutionise bonds

HSBC has played a key role in a technology pilot that could transform the way bonds are issued.

07 Aug 2020

Asia–Latin America ties are set to grow

The two regions stand to benefit from working together, says HSBC Group Chairman Mark Tucker.

23 Jan 2020

HSBC welcomes the Year of the Rat

The bank is marking Lunar New Year with employees, customers and communities around the world.

25 Sep 2019

Belt and Road award for HSBC

HSBC has won recognition for supporting China's strengthening connections with the world.

11 Jun 2019

Supporting tech in the Greater Bay Area

HSBC has launched a fund for technology companies in Guangdong, Hong Kong and Macau.

13 Dec 2018

A smashing end to badminton's year

Top badminton players are battling it out at the first HSBC BWF World Tour Finals.

16 Apr 2018

Payments app takes two prizes

An HSBC app that makes it easier to pay back friends has won two technology awards.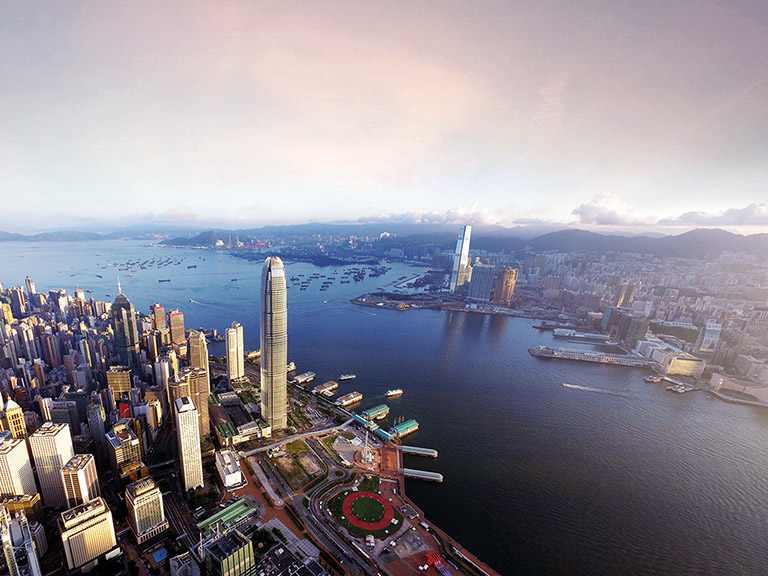 Global perspectives
Sign up to receive insight and analysis on the latest trends from HSBC executives, economists and experts – direct to your inbox.