Protecting the Great Barrier Reef
HSBC and the Queensland state government in Australia are spearheading investment to improve water quality around the world's largest coral reef system.
The Great Barrier Reef is the largest living structure on the planet, one of the seven wonders of the natural world, and a unique ecosystem of 980 islands housing thousands of species of marine life.
HSBC sets out net zero ambition
Find out how we plan to help build a thriving low-carbon economy.
It's also under threat – primarily from climate change and poorer water quality.
HSBC is backing an innovative new scheme to safeguard the future of this global icon. As part of our ambition to support our customers in their transition to net zero and a sustainable future, we aim to provide and facilitate $750bn to $1tn of sustainable finance and investments by 2030.
HSBC Australia and the Queensland government have become the first private and public-sector buyers of Reef Credits. These financial instruments quantify and value efforts to improve the quality of water flowing onto the Great Barrier Reef.
The Reef Credit Scheme, pioneered by GreenCollar, an Australian profit-for-purpose organisation and environmental markets project developer, pays farmers and graziers along the Queensland coast for actions they take to reduce sediment, nutrients and contaminants in the waters running off from their lands.
Kaber Mclean, CEO, HSBC Australia, said: "Partnerships like this between governments, the private sector and firms like GreenCollar are vital to achieving net zero carbon, and appropriately valuing and investing in natural capital. Our participation in this global first reinforces our credentials as a sustainable finance pioneer in the Australian market, as well as our commitment to safeguarding natural assets like the Great Barrier Reef."
Our participation in this global first reinforces our credentials as a sustainable finance pioneer
HSBC and the Queensland government have together purchased about AUD1 million in Reef Credits. The money has been earmarked to help farms in the Tully River Catchment south of Cairns to implement better fertilizer management that would prevent more than 3,000 kilograms of nitrogen from entering the Great Barrier Reef area.
The investment required to meet water quality targets for the reef is estimated to be at least AUD4 billion, according to James Schultz, GreenCollar Co-Founder and CEO.
"This announcement provides an exciting opportunity for corporations, landholders and government alike to make their own contributions to this target," he said.
"The Great Barrier Reef contributes AUD6.4 billion to the national economy and supports more than 64,000 jobs up and down the Queensland Coast. Helping to protect this iconic asset will continue to support these jobs and businesses."
Journey to net zero
HSBC's investment in Reef Credits marks another first in our broader effort to accelerate the transition to net zero carbon.
We have facilitated more than USD52 billion in sustainable financing and investments since the start of 2017, and this year we launched a dedicated environmental, social and governance (ESG) Solutions Unit to support clients as they switch to more sustainable ways of doing business.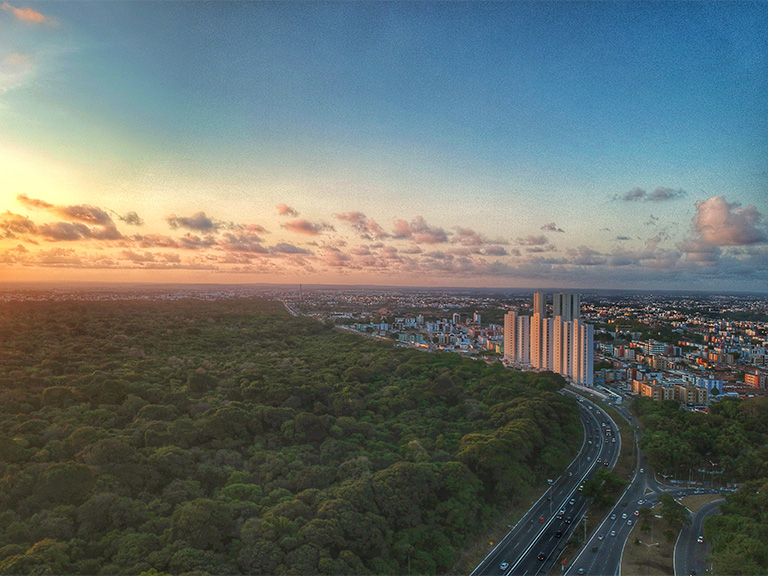 Our climate strategy
We're focused on helping to deliver a net zero global economy by transforming ourselves and working with our customers to make their own transition.