We've had a good start to 2021.
For the three months to 31 March 2021:
$5.8bn
US DOLLARS
Fact: our reported profit before tax was USD5.8 billion in 1Q21, compared with USD3.2 billion in 1Q20
$13.3bn
US DOLLARS
Fact: our adjusted revenue was USD13.3 billion in 1Q21, compared with USD13.7 billion in 1Q20
10.2
PER CENT
Fact: our return on average tangible equity (annualised) was 10.2 per cent in 1Q21, compared with 4.2% in 1Q20
Key highlights
Quarterly reported profit before tax reaches highest level since 2Q 2019. $5.8bn total is 79% higher than 1Q 2020

Good business growth in Asia wealth and trade finance; and in mortgages in the UK and Hong Kong. Retail and wholesale lending pipelines strengthened

Profit was boosted by $435m net release of expected credit losses (ECL), reflecting an improved economic outlook

We are on track with plans to cut expenses and under-performing assets with cost savings of over $400m and cumulative RWA reductions of $61bn (FY 2020: $52bn)

Strong capital, liquidity and funding, with a common equity tier 1 (CET1) ratio of 15.9%, deposit surplus of $610bn and adjusted lending growth of $6bn in 1Q 2021
Adjusted profit in 1Q21 by region ($m)
Expected Credit Losses
Adjusted charge/(release) in $m
Group Chief Financial Officer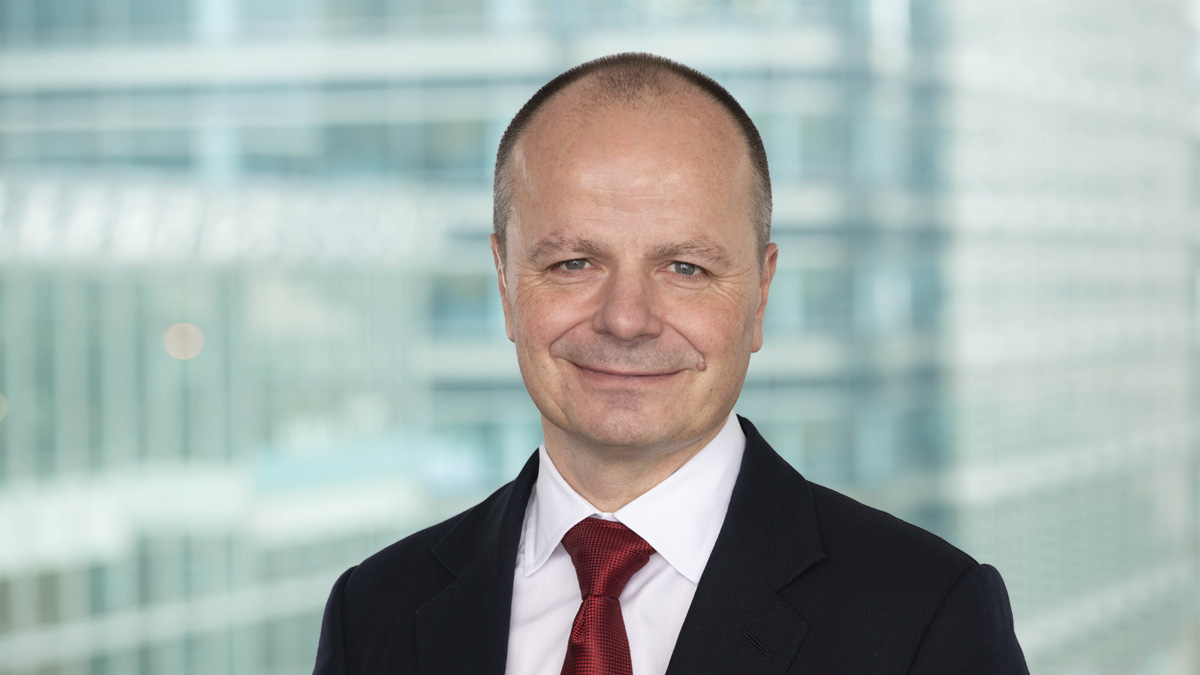 "While the results were flattered by a net release of expected credit losses, we saw strong performances across various parts of the bank, with continued strength in Asia and a material recovery in profitability outside of Asia"
Ewen Stevenson, HSBC Group Chief Financial Officer
27 April 2021

On 23 February 2021, we announced the next phase of our strategic plan, which responds to the fundamental changes in the operating environment and aligns to our refreshed purpose, 'Opening up a world of opportunity', as well as to our values and ambition.
Highlights from our progress:
$1.6tn
US DOLLARS
Fact: our wealth balances were USD1.6 trillion in 1Q21, up 23 per cent compared with 1Q20
$3bn
US DOLLARS
Fact: our trade lending balances in Asia grew by USD3 billion during 1Q21
$61bn
US DOLLARS
Fact: we made USD61 billion in cumulative RWA saves
$68bn
US DOLLARS
Fact: we raised a total of USD68 billion from Green, Social, Sustainability and Sustainability-linked bonds for our clients
In the last three months, we have added around 100 new client-facing wealth planners in mainland China to deliver a blended banking model with digital and in-person support.
We are also focused on delivering more services using digital platforms to make banking easier and more secure. Our HSBCnet mobile app saw an increase of 73% more downloads in the quarter, compared to the same period last year, and its volume of payments rose by 320%.
To serve SMEs around the clock, we have HSBC Kinetic, our mobile tool for small businesses and entrepreneurs in the UK, which now has around 6,000 customers. We also built up a strong lending pipeline in Personal Banking and Commercial Banking.
COVID-19 has been the catalyst for new ways of working and we have supported our colleagues by building in more flexibility and simplifying our regional management structure.
Supporting the transition to a low-carbon economy remains a key strategic focus for our global operations. To act upon our climate pledges announced in 2020, we became a founding signatory to the Net Zero Banking Alliance in April. In the first quarter we raised $68bn for our clients through Green, Social, Sustainability and Sustainability-linked (GSSS) bond issuance.

Countries are emerging from the COVID-19 pandemic at different speeds with varying levels of government support, so there is still a high degree of uncertainty around the global economic recovery.
Our first quarter results have given us increased confidence in our own revenue growth plans. We carry good momentum into the second quarter, while maintaining conservative positions on capital, funding, liquidity and credit.
We forecast mid-single-digit percentage growth in customer lending during 2021 but this upward trajectory is highly dependent on how economies fare in the coming months, since the pandemic remains a major health crisis in a number of markets.
We remain on track to reduce gross RWAs by more than $100bn by the end of next year. In 2021, we expect ECL charges to fall under our medium term planning range of 30-40bps as we also continue to reduce our adjusted cost base to $31bn or less by 2022.
In addition, we are proposing a climate change resolution at the AGM in May which sets out the next level of detail of how we intend to achieve our ambition to align our provision of finance with a net zero outcome by 2050, which was announced in October 2020.