HSBC is focused on technology, particularly automation and digitisation.
Our technology teams at HSBC Technology India (HTI) use the latest in automation, artificial intelligence, data engineering, machine learning, cloud and biometrics to make banking simpler, better, faster and more secure for our customers across the world.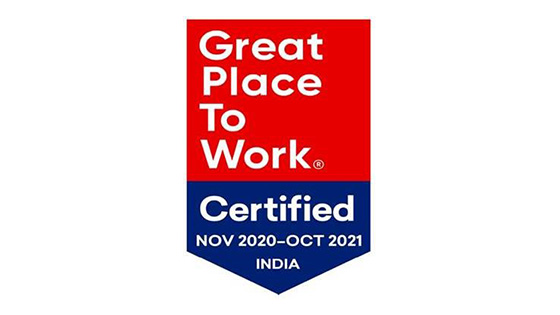 Our teams in Hyderabad and Pune are growing fast. As we collaborate with HSBC businesses globally, we are looking for curious and tenacious individuals with the skills to harness technology and make banking simpler, faster and safer.
If you are a fast learner, and keen to work on projects that have the potential to benefit millions of people across the world, then look for technology careers with us at HSBC Technology India.
"We are empowered and encouraged to push the boundaries of technology and to innovate"
Learn more about what it is like to work for HSBC Technology in India
(duration 1:25) Colleagues in India talk about how they are using technology to change banking around the world
Several of HSBC's global businesses have technology teams at HTI working in domains like asset management; commercial banking; liquidity and cash management; trading; insurance; investment banking; payments; brokerage and securities lending; private banking; retail banking; retirement services; risk; treasury services, and wealth management.
We use more than 100 DevOps tools and Disciplined Agile methodologies to get work done. Our engineers work in one of the most advanced fintech environments built around our ground-breaking innovation - Shunya, an award winning meta-engineering platform that brings together colleagues and systems from across all technology stacks.
Our unique approach to combining modern and legacy technologies to create compelling customer experiences has been recognised by the IT industry, with a number of awards, including a Great Place to Work® certification 2020-21, Best Diversity and Inclusion Practices of Asia Awards 2020, CIO 100 India awards in 2018 and 2019, NASSCOM Global Capability Centre Awards in 2018 and 2019, CloudBees CEO Award 2019, and a Zinnov Award in 2018.