Helping our customers through the pandemic
HSBC has provided around USD80 billion in support to its customers globally to help them cope with the impact of the coronavirus pandemic.
This includes over USD27 billion in relief through 700,000 payment holidays on loans, credit cards and mortgages to help personal lending customers manage their finances.
We have extended USD52 billion of lending facilities to more than 172,000 wholesale customers globally, both through government schemes and our own initiatives – helping businesses stay resilient through tough times and plan for the recovery.
And we have led on more than USD1.15 trillion of capital raising for clients in equity and debt capital markets in the first six months of 2020, helping them meet their funding and liquidity needs.
Support through the crisis
HSBC Group Chief Executive Noel Quinn says that such measures reflect our commitment to provide stability in difficult times and create the conditions for economic growth.
"The real measure of our performance became our success in supporting our customers, colleagues and communities during the pandemic, and in laying the groundwork for the recovery to come," he says.
"Our approach has hinged on three themes – securing a continuous service for all who rely on us; providing a financial bridge for our personal and business customers beyond the crisis; and ensuring that HSBC retains the strength to help our customers thrive once restrictions begin to ease."
You can read more about the steps we are taking to support our customers and communities through COVID-19 below. This information is up to date as of 30 June 2020.
Providing a continuous service
Making sure people can access their money safely during difficult times is crucial. We have maintained a high level of business continuity throughout the crisis:
All of our customer contact centres have remained fully operational
Between 70 and 90 per cent of branches worldwide have been open for business throughout the pandemic
Around 85 per cent of our employees have been equipped to work from home
We have taken a range of measures in various markets to ensure customers and employees who need to visit branches, buildings and offices in person can do so safely. These include social distancing, regular cleaning, and providing access to hand sanitisers.
Helping people bank remotely
The pandemic has made it even more important for people to be able to bank remotely. That's why we have continued to enhance our digital capabilities, offering customers faster access and improved security.
We have also engaged with regulators to enable customers to access a broader range of banking products and services from their homes, including through remote consultations and sales.
Take-up has been rapid. Customers downloaded HSBCnet, the mobile payment platform for our business customers, more than 52,000 times in the first half of 2020 – up more than 150 per cent compared with the first half of 2019.
Growing numbers of retail customers in many markets are also doing more of their banking remotely.
The accelerating shift to digital
This graph shows the percentage change, year on year, in digital sales of wealth products
Source: HSBC. The number of wealth transactions (# units) through digital channels across mutual funds, structured products, cash FX, equities and wealth insurance. Data is as of May 2020
Support for retail customers
In the first half of the year, we granted personal lending customers more than 700,000 payment holidays on loans, credit cards and mortgages, providing more than USD27 billion in customer relief. This includes:
Relief on 65,000 mortgage accounts and 153,000 personal loan and credit card accounts in the UK
Relief on a further 69,000 mortgage accounts and 439,000 personal lending accounts in other major markets worldwide
We have also helped customers to access both HSBC-specific support measures and government-backed support schemes. In Hong Kong, for example, we developed a simple digital and branch registration process to help customers gain access to government funds, following the launch of a government cash payout scheme. On the first day of the scheme, we received 1 million registrations.
Support for wholesale customers
We have provided USD52 billion of lending facilities to more than 172,000 wholesale customers globally. This includes:
USD33 billion from market-wide schemes
USD19 billion from HSBC-specific measures
As a global bank, we have also played a vital role in keeping capital flowing for customers. We helped to reopen debt capital markets globally, leading on more than USD1.15 trillion of capital raising for clients in equity and debt capital markets in the first six months of 2020.
Our Global Banking & Markets business has also made a direct contribution to COVID-19 relief efforts, raising USD48 billion for clients, including public bodies and development banks, through social and COVID-19 relief bonds.
Donation fund
As well as supporting our customers, HSBC has supported communities during COVID-19 by announcing a USD25 million donation fund for programmes and partners that offer medical aid, address food insecurity and widen access to help for vulnerable people.
We have now committed more than USD20 million of this fund, helping ensure practical support is delivered where it is needed most.
Find COVID-19 support from HSBC in your area
Please use the tool below to find further information on the support HSBC can provide you. If you cannot find a specific link here for what you need, please speak to your relationship manager or visit your HSBC website for your location or business.
You are leaving HSBC.com. Please be aware that the external site policies, or those of another HSBC Group website, may differ from our website terms and conditions and privacy policy. The next site will open in a new browser window. Note: HSBC is not responsible for any content on third party sites, nor does a link suggest endorsement of those sites and/or their content.
HSBC shareholders reject break-up calls
Special resolution calling for us to spin off Asian businesses defeated at AGM.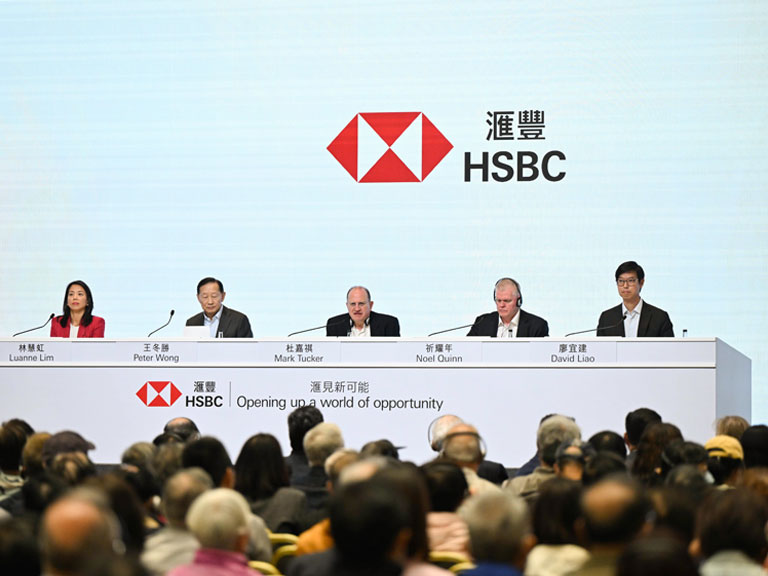 Our senior leaders meet Hong Kong shareholders
The informal shareholders' meeting was held at Kowloonbay International Trade and Exhibition Centre.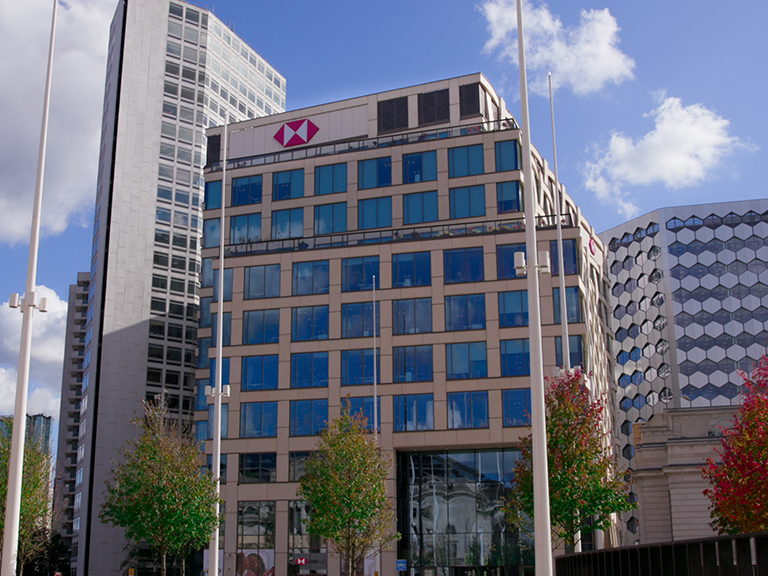 HSBC buys Silicon Valley Bank UK
We've acquired the UK arm of US lender Silicon Valley Bank.