Our international network, universal banking model and capital strength deliver long-term value for customers and shareholders.
Our operating model consists of four global businesses and a Corporate Centre, supported by 11 global functions.
For the half-year to 30 June 2017
10.2bn
US DOLLARS
Reported profit before tax (1H16: US$9.7bn)
12.0bn
US DOLLARS
Adjusted profit before tax (1H16: US$10.7bn)
26.2bn
US DOLLARS
Reported revenue (1H16: US$29.5bn)
876.1bn
US DOLLARS
Risk-weighted assets<br>(31 Dec 2016: US$857.2bn)
14.7%
Common equity tier 1 ratio<br>(31 Dec 2016: 13.6%)
2,492bn
US DOLLARS
Total assets (31 Dec 2016: US$2,375bn)
Key highlights
Adjusted profit before tax (PBT) up 12% with adjusted revenue up 3% compared with 1H16; adjusted jaws was positive 0.5%
Adjusted revenue and PBT growth in all three of our largest global businesses
Achieved annualised run-rate savings of US$4.7bn since Investor Update with incremental savings of US$1.0bn in 1H17

Significant progress against the strategic actions announced in June 2015; on course to complete the majority on schedule by the end of 2017

Capital ratios continued to strengthen, with common equity tier 1 ratio rising to 14.7%
Group Chairman's Statement
"The Group delivered strong results across its major businesses, providing further evidence of a successful repositioning. Its diversified business model, international network and capital strength provide a solid foundation for further growth."
Douglas Flint, HSBC Group Chairman
31 July 2017
Further share buy-back
The Group's capital position remains strong, with the common equity tier 1 ratio standing at 14.7% at 30 June… In light of the strong capital position, the Board approved a further buy-back of up to $2.0bn of ordinary shares, planned to commence shortly after publication of these interim results.
Group Chief Executive's Review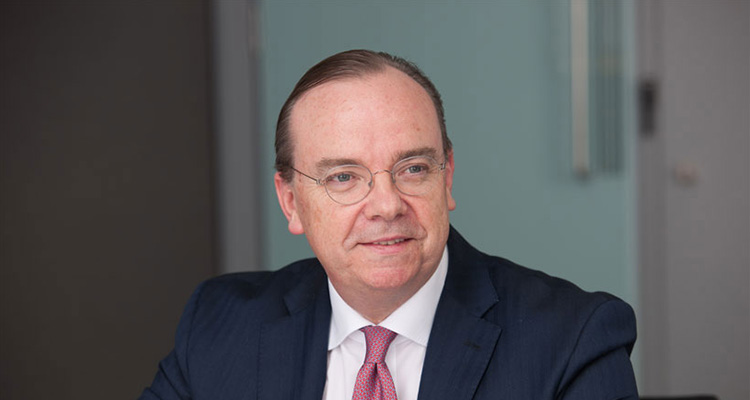 "We have made an excellent start to 2017, reflecting the changes we have made since our Investor Update in 2015 and the strength of our competitive position. Our three main global businesses performed well, generating significant increases in both reported and adjusted profit before tax, and gaining market share in many of the products that are central to our strategy."
Stuart Gulliver, HSBC Group Chief Executive
31 July 2017
Strengthening our network
Our international network continues to distinguish us from our peers and we strengthened it further in the first half of the year. We received regulatory approval in June to establish HSBC Qianhai Securities Limited, which will be the first joint-venture securities company in mainland China to be majority-owned by a foreign bank.
Delivering on our Group financial targets
Return on equity (%)
Our medium-term target is to achieve a return on equity (RoE) of more than 10%. In 1H17, we achieved an RoE of 8.8%, compared with 7.4% in 1H16.
Return on average tangible equity
The return on tangible shareholders' equity was 9.9%, up from 9.3% in 1H16.
Adjusted jaws
Jaws measures the difference between the rates of change in revenue and costs. Positive jaws occurs when the figure for the percentage change in revenue is higher than, or less negative than, the corresponding rate for costs. We calculate adjusted jaws using adjusted revenue and costs.
Our target is to maintain positive adjusted jaws.
In 1H17, adjusted revenue increased by 3.2%, whereas our adjusted operating expenses increased by 2.7%. Adjusted jaws was therefore positive 0.5%.
Total dividends declared in respect of the half-year (US$m)
Dividends
In the current uncertain environment, we plan to sustain the annual dividend in respect of the year at its current level for the foreseeable future. Growing our dividend in the future will depend on the overall profitability of the Group, delivering further release of less efficiently deployed capital and meeting regulatory capital requirements in a timely manner. Actions to address these points were core elements of the Investor Update in June 2015.
Iain Mackay, Group Finance Director, HSBC, discusses the bank's Interim Results, its international network and value to customers.
Main photograph: Dubai, United Arab Emirates by Himanshu Talim, HSBC India