Careers in Insurance at HSBC Life
Insurance is about people and the promises they make. Our team of experts help deliver on these promises by providing a wide range of life insurance products and services that meet the needs of our clients and by delivering great customer experiences across Asia-Pacific.
A career in insurance at HSBC Life provides you the best of two worlds - you can thrive as an insurance specialist as well as enjoy the advantages that come with being part of a leading global international bank.
"As we sit at the centre of wealth growth and protection in Asia-Pacific, it's an exciting time to join us"
We hire professionals in areas such as actuarial, distribution, product development, asset and liability management and insurance operations. A selection of our key roles are outlined below.
Chief Distribution and Customer Office
The Distribution department drives our distribution strategies and initiatives to address fast-growing demand from all sales streams and customer segments of the bank. This includes building efficient, customer-friendly sales journeys and the opportunity to create a larger and more knowledgeable insurance community through training and development.
We are currently looking for experienced professionals to join us as Wealth Insurance Planners (opens in new window) and Insurance Distribution Support Specialists (opens in new window) in Hong Kong.
Chief Actuarial Office
The Actuarial team provides a suite of actuarial services for HSBC's global businesses by assessing, measuring and managing uncertain future events. As an actuary at HSBC Life, you will have access to our excellent training programmes. Our global reach also means that you will often connect and exchange ideas with associates from different parts of the world.
We are currently looking for Actuarial Analysts (opens in new window) to join us in the Chief Actuarial Office in Hong Kong.
Chief Operating Office
The Operations department is accountable for all change management and operational excellence activities. The team is committed to driving and implementing new ways of working through streamlining processes and simplifying our organisation to deliver best-in-class insurance products and services. We are currently looking for experienced professionals to join us as Project Managers (opens in new window) in Hong Kong.
Health
Join us in one of the newest and most innovative teams within Insurance in Hong Kong. Our passionate team lead the design and execution of the business's health strategy, developing first-of-their-kind integrated digital platforms that deliver unique and differentiated Individual Wellness and Group Health propositions for our individual and corporate customers. We are looking for dynamic, experienced professionals to join us as we create and evolve HSBC Life's health ecosystem in Hong Kong (opens in new window).
Why join us?
As one of the largest insurers in Hong Kong, HSBC Life is integral to the growth of HSBC, energetically pursuing new paths, approaching risk with a future focus, and elevating protection to have a lasting impact.
Our aim is to help our customers be healthier, more productive and more confident in their futures, nurturing real relationships, showing we care, and providing reassurance for lives well-lived.
At HSBC you have the space to be an individual, listen with an open mind, and speak up to voice your view or contribute to the conversation. This allows us to achieve meaningful outcomes at pace, proactively challenging convention, pursuing efficient ways of working, and harnessing data and technology to find compelling solutions
Working at HSBC you will enjoy a world of opportunities to develop and progress your career in a high-profile business growth area. We empower our people to become high performers, accessing opportunities to build skills, explore new experiences and achieve career progression.
Read more about working in Wealth and Personal Banking.
You can search the majority of our roles worldwide using the 'All locations' option. However we advertise some roles locally so you may wish to narrow your search to a specific country or territory if you can't find what you're looking for.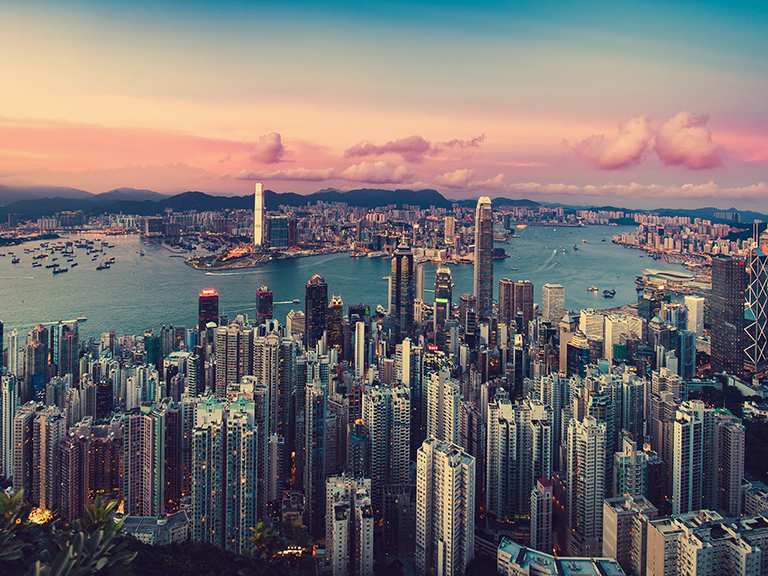 Careers in Hong Kong
We employ about 30,000 people in Hong Kong, which is our business and operational centre for the Asia-Pacific region.
Join our talent community
We're always looking for people with purpose and ambition who can help us build a bank fit for the future. We encourage you to sign up to our talent community (opens in new window) so that we can update you about job opportunities, careers events and HSBC news in your area(s) of interest.