Making the USD10 trillion case for trade
Embracing open and fair trade could boost global GDP by USD10 trillion a year in 2025, according to a major new report co-written by HSBC and Boston Consulting Group (BCG).
The $10 Trillion Case for Open Trade provides compelling evidence of the potential benefits of liberalising commerce as policymakers aim to help the global economy bounce back from COVID-19.
The $10 Trillion Case for Trade
Insight from HSBC and BCG on how trade could power economic growth - and the steps needed to unlock that potential.
Natalie Blyth, Global Head of Trade and Receivables Finance, HSBC, said: "It's critical that trade plays its part in securing the post-COVID economic recovery. More open policies would give the global economy a head start measured in the trillions of dollars."
Sukand Ramachandran, Managing Director and Senior Partner, BCG, and a co-author of the report, said: "In a global economy that is already struggling with the impacts of the COVID-19 pandemic, our analysis shows that open trade delivers benefits to every country as well as to the overall global economy. The additional growth we calculate from open trade translates into jobs around the world."
The report uses economic modelling to compare the benefits of advancing an open and fair trading system with the costs of rising protectionism.
It shows that if leaders choose to pursue open and fair trade policies, international trade values could increase by around 2.5 per cent each year over the next five years. This would deliver as much as USD10 trillion in extra economic growth in 2025 alone.
By contrast, a shift towards greater protectionism could lead to as much as USD4.9 trillion in lost trade opportunities between now and 2025, acting as a drag on GDP growth and diminishing business confidence.
Estimated impact of policy decisions on global trade value
Projected value of G20 merchandise trade, USD trillion
Note: Estimated value of merchandise trade (physical goods) for G20 group of large economies excluding the EU, but including France, Germany, Italy and the UK as individual countries. Graph reflects BCG Trade Model Extended V / U-Shaped COVID-19 recovery scenario. Sources: WTO, OECD TIVA, BCG Global Trade Model
The modelling excludes trade in services, which accounts for a significant proportion of economic activity in many developed economies. So liberalising services could deliver even more benefits, according to the report.
BCG and HSBC produced the report based on work prepared for B20 (Business Twenty), a group that gives G20 leaders and policymakers a business perspective on the challenges and choices they face.
HSBC Group Chairman Mark Tucker serves as a co-chair of the B20's Trade and Investment Taskforce.
How to grow the economy by USD10 trillion a year (duration 1:30)
Five steps to better trade
Alongside economic analysis, the report recommends five steps that businesses can ask policymakers to prioritise to help ensure an open and fair trading system:
Strengthen international institutions such as the World Trade Organization
Rethink the rules of trade with a better global trade rulebook to support open markets
Use technology to enable the growth of e-commerce and digital trade with a clear set of universally accepted legal frameworks and standards
Promote the export of services and data through a common understanding of intellectual property regulation, and the abolition of customs duties on electronic transmissions
Ensure trade is a force for good in society through promoting measures that spur innovation, inclusive growth and technologies that help protect the environment
Natalie Blyth added: "This is a bold and ambitious set of policy recommendations for the G20 to adopt that chart a clear path for inclusive and sustainable growth."
HSBC's commitment to trade
HSBC's co-authorship of the report reflects its longstanding role in international trade. Helping clients do business across borders has been at the heart of the bank's activities since it was founded in 1865.
Today, the bank's international network of 64 markets covers around 90 per cent of global trade, GDP and capital flows. It remains committed to connecting customers to opportunities worldwide.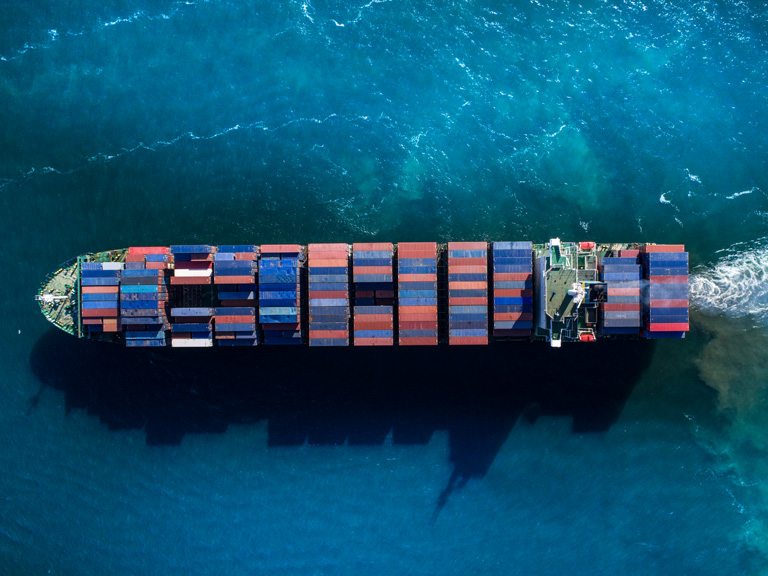 Commercial Banking
Our global reach and expertise helps millions of customers – from small businesses to large multinationals – unlock their potential.