How a little help can make a big difference
Exams, peer pressure, social media – there are many challenges facing young people today. Imagine how much harder it is for children whose parents have a drug addiction. But HSBC volunteer Derek Kong has seen how a little support can make a big difference.
For the past four years, Derek has spent every Saturday afternoon teaching English and science to teenagers at The Society for the Aid and Rehabilitation of Drug Abusers (SARDA) in Hong Kong – one of the many charitable programmes around the world that are backed by HSBC.
"The kids see that by applying themselves they can achieve their goals"
"Because of their parents' problems, these teenagers usually have fewer resources and less confidence in their place in society than other children," explains the 30-year-old, whose day job is as a manager in a credit card team at the bank.
"However, they often have to look after younger siblings so they tend to be very caring. And many of them have to take part-time jobs while studying, so they know the importance of working hard. Through regular tutorials with career-minded professionals, the kids can see that by applying themselves they can achieve their goals, regardless of their background."
This was brought home to Derek recently when he received a surprise visit from one of his former students.
"In the three years since I'd seen him, he had gone from being passive and lacking in confidence to mature and self-assured," says Derek. "He'd finished school and got a permanent job – it was wonderful to see him changing life stages and know I had played some part in that."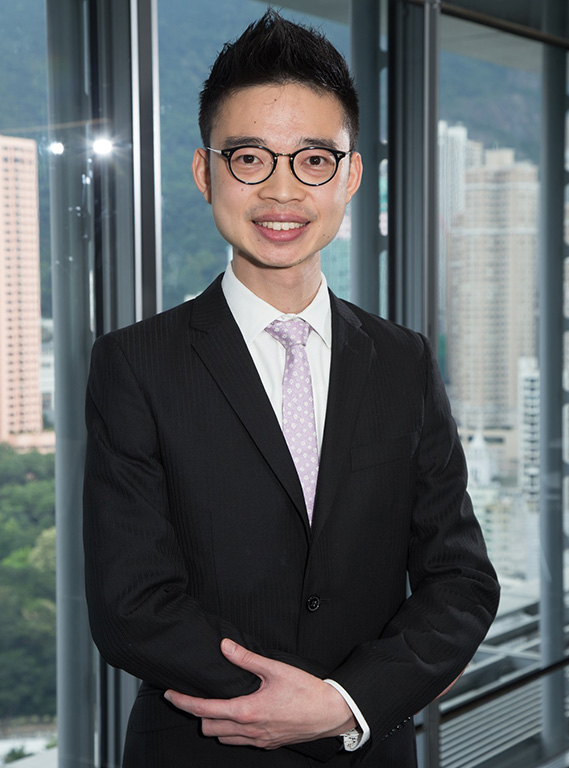 A history of volunteering
HSBC has a long record of encouraging its employees to share their time and expertise in their local community, usually via charity partnerships. It offers a range of different volunteering schemes around the world. These include an initiative enabling employees to devote up to two working days a year to volunteering; and a scheme where the bank donates money to the charity or cause in question for every hour an employee spends volunteering outside working hours.
Derek's work with SARDA is one of a number of voluntary projects he has taken on since joining the bank seven years ago. He has also helped to organise interview practice workshops, set up treasure hunts for under-privileged young people, and worked with small children with learning difficulties, teaching them concepts such as sharing and queuing.
Volunteering is an experience he finds hugely rewarding, he says. "When I'm faced with a class full of cheerful kids, it also helps me relieve stress and put aside the pressures of day-to-day work."
What's more, it has given Derek a chance to spend time with like-minded colleagues from different walks of life and at different stages of their career. Many of those he meets are, like him, volunteers for a number of different causes. He concludes: "Their passion for helping out in the community inspires me to keep doing it, too."
Volunteering: key facts
In 2017, HSBC employees spent 272,000 hours volunteering with community projects during the working day
Last year the bank also contributed USD136 million to charitable programmes
The bank has pledged to help one million people develop the skills they need to thrive in the modern workplace by 2020. It will provide USD80 million to charities that help people develop employment-related skills, and will increase opportunities for employees to share their own skills through volunteering