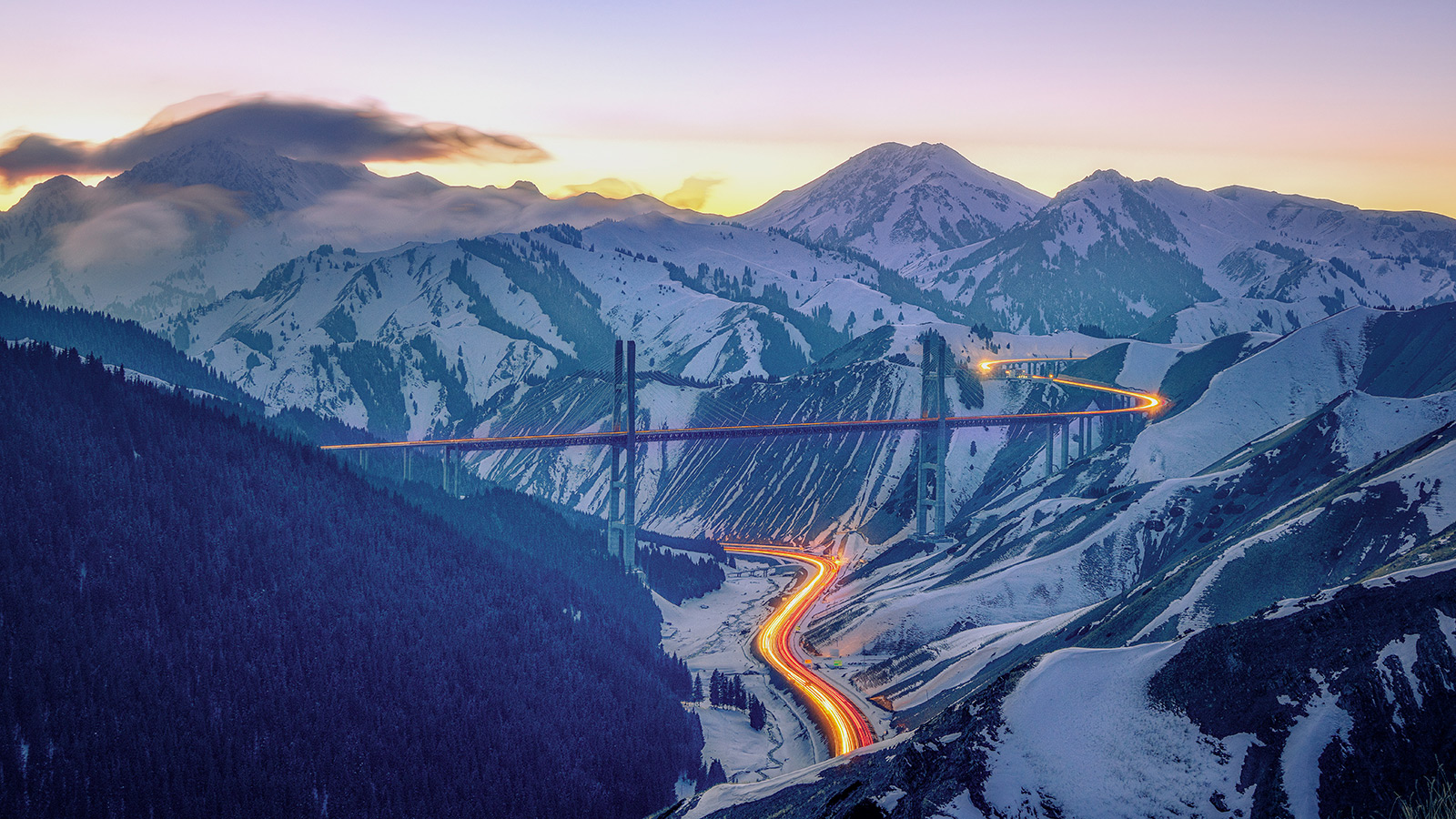 Belt and Road award for HSBC
Financing hospitals, facilitating trade and enabling businesses to expand overseas – these are some of the actions that helped HSBC win a top award for supporting China's strengthening connections with the world.
HSBC was named Best Overall International Bank for the Belt and Road Initiative (BRI) in Asiamoney's New Silk Road Finance Awards 2019. The bank also won three regional titles.
The BRI is a long-term plan to increase trade, financial and cultural connections between China and its international partners. No other international bank commits to the initiative as HSBC does, according to Asiamoney, with the bank's international network making it a "natural fit" to help Chinese companies going abroad.
Mukhtar Hussain, Head of Belt and Road Initiative and Business Corridors, Asia-Pacific, HSBC, said: "This award demonstrates our strategic commitment to supporting our clients as they seek opportunities created by the BRI, as well as the advantages provided to our clients by HSBC's leadership among international banks in mainland China, global network and universal banking model."
"This award demonstrates our commitment to supporting clients"
About 1,800 individual BRI-related projects have been launched in more than 130 countries since 2013, according to HSBC Global Research. These include infrastructure projects such as bridges, solar plants and water treatment facilities in locations as diverse as Nigeria, Greece and Bangladesh.
China also aims to encourage closer financial, cultural and policy ties through the programme. This has the potential to boost trade, catalyse commercial and real-estate developments, while also opening up new long-term financing and investment opportunities.
HSBC set a goal of being recognised as the leading bank for BRI in its June 2018 Strategy Update. The bank's extensive international network covers 65 countries and territories, accounting for around 90 per cent of global trade and capital flows, as well as GDP. It is also the leading international bank in mainland China and the biggest bank in Hong Kong, which is a key financial centre for Chinese enterprises' international expansion.
The bank has arranged USD525 billion of cross-border financing involving China between the start of 2017 and September 23, 2019.
The BRI win is the latest recognition for HSBC's expertise in Asia. In June, it was named best overall bank for renminbi (RMB) services in Asiamoney's Global RMB Poll for the eighth year in a row.
China's Belt and Road evolves
Businesses are set to benefit from the next phase in China's strategy to boost its links with trading partners, says HSBC's Mukhtar Hussain.