23 Feb 2023

We've set climate targets for the real economy

We've announced further financed emissions targets for four carbon-intensive sectors.

14 Dec 2022

Our energy policy to support net zero transition

The updated policy will support the transition towards a net zero future by 2050 or sooner.

04 Nov 2022

At the frontier of the energy transition

Southeast Asia needs vital sustainable infrastructure but innovators can struggle for funding. The CEO of our Pentagreen joint venture shares his plans.

22 Sep 2022

HSBC Asset Management to phase out thermal coal

It builds on our Group commitments to phase out coal financing.

11 May 2022

Enduring the pandemic together

We are continuing to support customers and communities affected by Covid-19 outbreaks in 2022.

16 Mar 2022

Three steps forward in our net zero transition

We're setting out transformational changes we're making to deliver on our climate strategy and targets.

22 Feb 2022

HSBC sets financed emissions targets

We've announced targets for reducing financed emissions in two carbon-intensive sectors – oil and gas, and power and utilities – by 2030.

14 Dec 2021

We're phasing out coal financing

Our policy, commitments and targets on thermal coal.

30 Sep 2021

Climate change: our billion dollar ambition for SE Asia

Our new partnership will finance sustainable infrastructure projects over the next five years.

28 May 2021

Shareholders back HSBC's net zero commitments

A special resolution on climate change has been approved at our 2021 Annual General Meeting.

21 Apr 2021

HSBC joins global Net Zero Banking Alliance

HSBC is working with banks from 23 countries to help accelerate the transition to net zero.

23 Feb 2021

We're taking action on ESG

A new climate ambition and extra support for customers and colleagues are some of HSBC's latest environmental, social and governance (ESG) highlights.

03 Feb 2021

HSBC helps UK raise funds to fight climate change

We are advising the UK government on its first ever sovereign green bond.

08 Jan 2021

Cutting carbon for companies

HSBC has led a financing deal that will pay for sectors including construction and utilities to reduce their emissions in China and beyond.

29 Dec 2020

The building that's set to cut 108,000kg of carbon

An HSBC Hong Kong building's rooftop solar panels can generate enough energy to power 54 homes.

30 Oct 2020

Transition finance takes off in the UAE

The world's first transition sukuk will help cut carbon from the aviation industry – and HSBC is playing a key role.

22 Oct 2020

Protecting the Great Barrier Reef

HSBC Australia is spearheading investment to improve water quality around the world's largest coral reef system.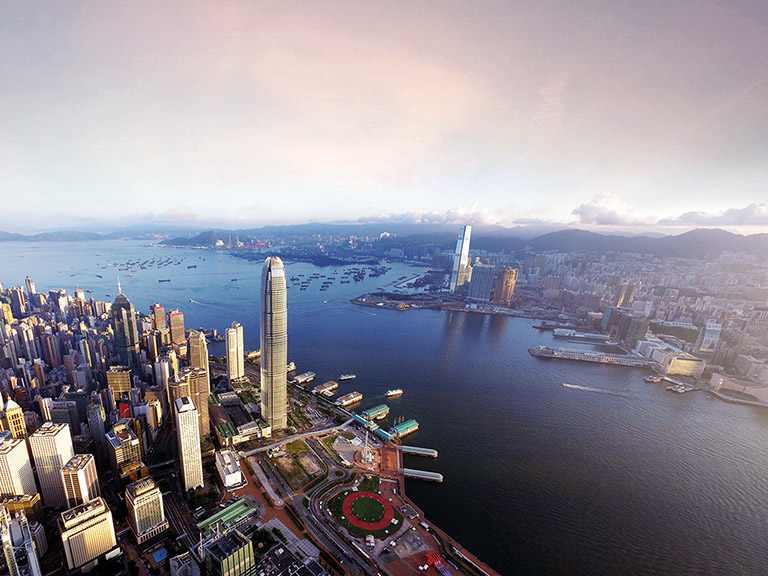 Global perspectives
Sign up to receive insight and analysis on the latest trends from HSBC executives, economists and experts – direct to your inbox.