HSBC marks World Autism Awareness Day
Thinking differently can be an asset. This is the message from three HSBC employees who feature in a new video published to mark World Autism Awareness Day.
People whose brains process information in a different way, such as those with autism, are sometimes described as 'neurodiverse'.
Autism, like many other forms of neurodiversity, can cover a broad range of experiences. These may differ from individual to individual, and may also change over time. Some people need day-to-day support, while others live independent lives but find social communication challenging.
"Valuing neurodiversity is a vital part of building a successful business"
Seeing the world from a different viewpoint can have its advantages, however. Conceptual thinking, the ability to concentrate and a capacity to absorb information are among the personal strengths identified by the employees in the video.
Birgit Neu, Global Head of Diversity and Inclusion, HSBC, said: "Valuing neurodiversity is a vital part of building a successful business. Teams across HSBC, from technology to the trading floor, benefit greatly from the perspectives and expertise of people who think differently."
Other forms of neurodiversity include dyslexia, dyscalculia, dyspraxia, and attention deficit and hyperactivity disorder.
HSBC is committed to building a workplace where everyone can achieve their potential. We welcome job applications from people from a broad range of backgrounds.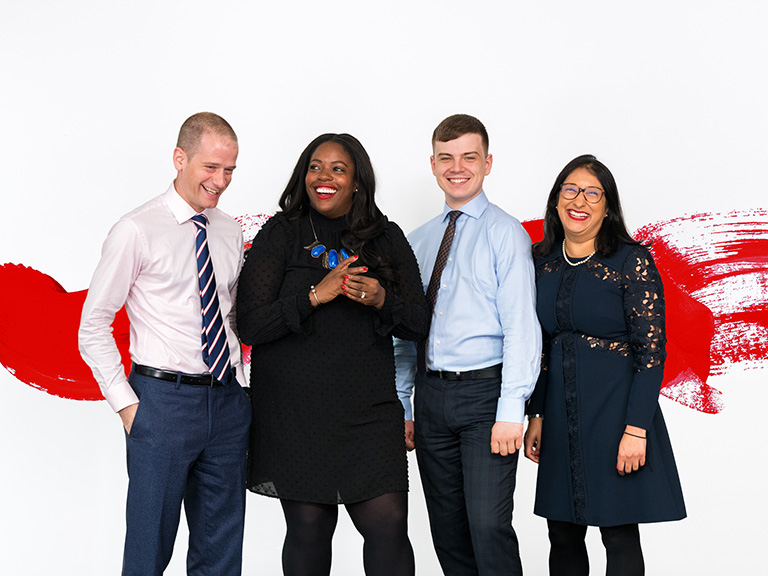 Careers at HSBC
Whether you are looking for a first job or taking the next step in your career, we offer many ways for you to realise your ambitions.