HSBC opened its first branch in the USA in San Francisco in 1875. Today we provide a full range of banking and financial services to three million customers nationwide, including individuals, businesses, institutions and government administrations.
You are leaving HSBC.com. Please be aware that the external site policies, or those of another HSBC Group website, may differ from our website terms and conditions and privacy policy. The next site will open in a new browser window. Note: HSBC is not responsible for any content on third party sites, nor does a link suggest endorsement of those sites and/or their content.
Why work for HSBC in the USA?
HSBC has been connecting Americans to global opportunities since 1865. We serve customers from offices and branches in cities across the United States including New York, Los Angeles, Chicago, Atlanta, Houston, Seattle, Miami, San Francisco, and Washington, DC. As part of one of the world's largest financial services organisations, we provide many ways for both experienced candidates and student and graduates to achieve their career ambitions.
We offer opportunities in areas including personal and private banking, wealth management, commercial and investment banking, global markets and asset management. In addition, we offer roles in operational and support functions such as risk management, compliance, legal, human resources, finance, IT and communications.
As an HSBC employee in the USA, you will have access to tailored professional development opportunities and a competitive pay and benefits package. We work hard to ensure that our workplace is a diverse, inclusive and meritocratic environment and we have a strong commitment to sustainability.
HSBC USA is committed to pay transparency and includes pay ranges across all posted roles.
Employee Resource Groups (duration 2:30) HSBC USA staff discuss the impact that the bank's employee networks have on them and their colleagues.
Employee Resource Groups
HSBC also operates 10 Employee Resource Groups (ERGs) in the USA, which embody our dedication to a diverse and inclusive work environment. They play a central part in life at HSBC, including the development of our employees and our connection to the communities and customers we serve.
Our ERGs are run by employee volunteers, with support and guidance from a dedicated senior leader, and focus on specific areas such as age, gender, ethnicity, and sexual orientation. All HSBC employees are welcome to join and take part in the various ERG activities throughout the year.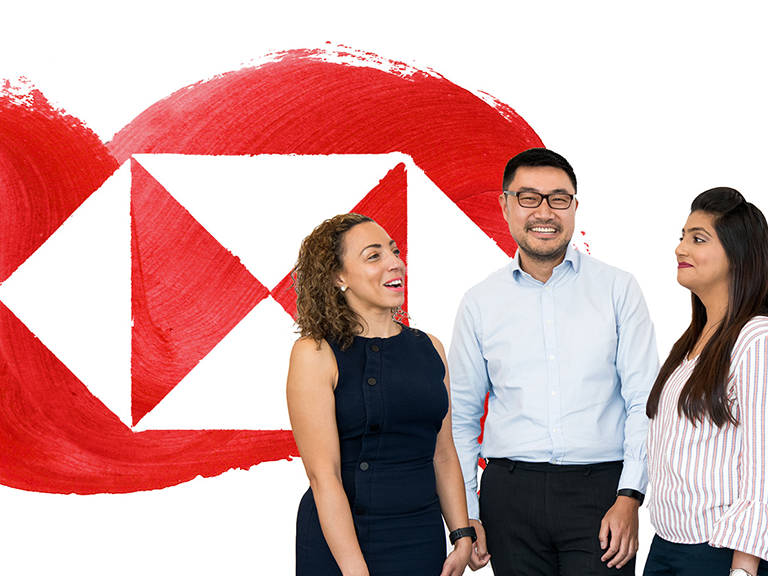 Join our talent community
We're always looking for people with purpose and ambition who can help us build a bank fit for the future. We encourage you to sign up to our talent community (opens in new window) (opens in new window) so that we can update you about job opportunities, careers events and HSBC news in your area(s) of interest.