Working in Wealth in Asia
It's an exciting time to work in Wealth at HSBC.
As part of our ambition to become Asia's leading Wealth Manager we're expanding our client-facing and investment-focused teams in Wealth and Personal Banking across mainland China, Hong Kong, Macau, Singapore and Taiwan.
Our rich Asian heritage, strong international experience and globally connected network means we're ideally positioned to offer high-net-worth and ultra-high-net-worth individuals and their families a full range of support to grow, manage and preserve their wealth.
Working in Wealth at HSBC will give you a unique opportunity to connect and work collaboratively across our commercial, investment, global private and retail banking. We're also investing heavily in the technology and tools you need to connect with clients and work effectively. The vast training and development opportunities available to you to increase your personal and professional growth, are second to none. Together with our competitive compensation and benefits, they provide an ideal foundation in which you can grow a successful career with us.
Exciting opportunities in Wealth
We have exciting career opportunities in Relationship Management, Advisory and in our Management & Support teams in our Wealth and Personal Banking businesses across Premier, Global Private Banking, Asset Management and Insurance.
You can learn more about our Wealth and Personal Banking business or continue reading to find out how you can work in a Wealth role at HSBC.
Relationship Management
Advisory
Management & Support
Working on our Global Private Banking team in mainland China
Working side by side with a best-in-class team of passionate customer-focused Wealth experts when you join HSBC Global Private Banking.
Working on our Wealth and Personal Banking team in mainland China
Enjoy our open and supportive work environment that guides you towards achieving your career aspirations in Wealth.
Working in Wealth in Hong Kong
Enjoy a dynamic working environment and development opportunities working in Wealth in Hong Kong.
Working in Wealth in Taiwan
Hear from some of our colleagues in Taiwan about working in a Premier relationship management role in our Wealth and Personal Banking business.
Relationship Management roles
Whether you enjoy helping customers in a branch or advising a portfolio of high-net-worth individuals, all of our relationship management roles are supported by a highly knowledgeable team, which is underpinned by the collective desire to establish, build and deepen new and existing relationships with our clients.
You can work in Relationship Management in various parts of the Wealth and Personal Banking business across our Asia markets. In each location we have opportunities for you to leverage your client-centric approach to plan for and advise clients. That may be in Premier, Insurance, Asset Management or our Global Private Banking.
No matter which team you work in, you strive to listen to your clients to understand their financial needs, understand the services and products available to them and guide them on what is most suitable to meet their goals and grow their wealth.
Choose your preferred location below and find a relationship management role that best suits you.
Our Advisory roles can be found in our Personal Banking, Global Private Banking, or Asset Management teams and are suited to individuals with in-depth knowledge and wide technical expertise in investment products.
Using information from our expert teams and the in-depth research made available to you, you'll provide advice to clients on financial products and investments based on their risk appetite, expectations and short to long-term plans.
Choose your preferred location below and find an Advisory role that suits you.
Management & Support roles
Our Management roles ensure operational excellence in our many branches and offices, covering areas such as sales, services and staff management.
Our Support roles assist clients and colleagues in the overall achievement of our clients' banking needs and services.
Choose your preferred location below and find a Management or Support role that suits you.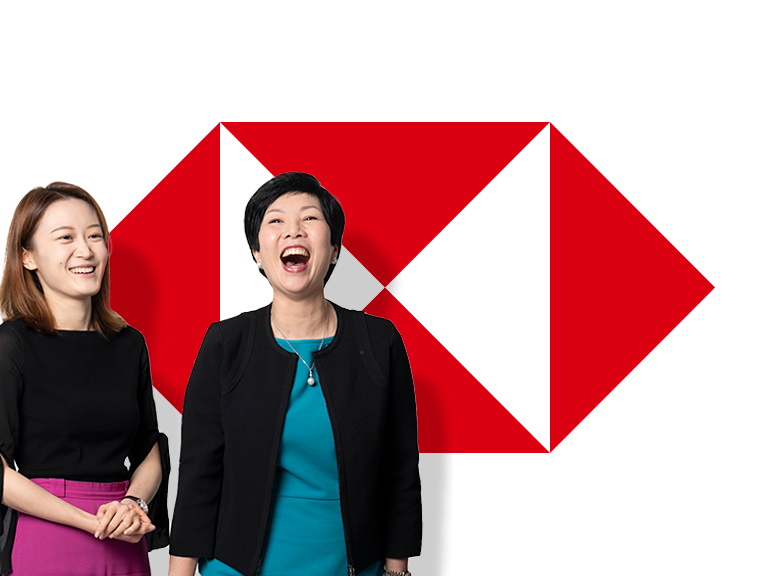 Join our talent community
We're always looking for people with purpose and ambition who can help us build a bank fit for the future. We encourage you to sign up to our talent community (opens in new window) so that we can update you about job opportunities, careers events and HSBC news in your area(s) of interest.