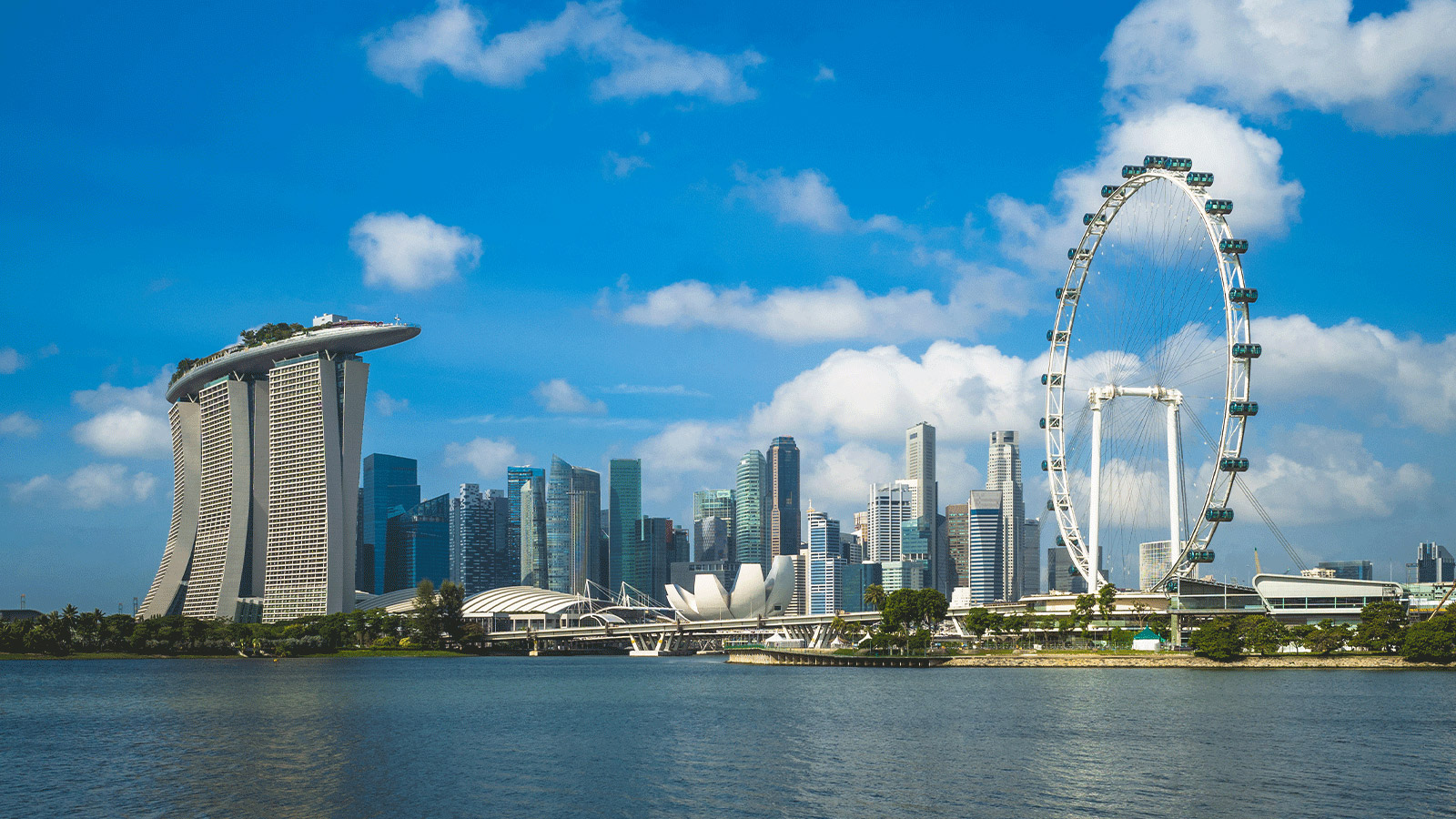 How our acquisition of AXA Singapore will benefit customers
The integration of AXA Singapore into HSBC Life, following HSBC's biggest acquisition in 10 years, gives us the scale and expertise to offer customers what no-one else can, says Greg Hingston, HSBC's CEO Global Insurance and Partnerships.
These are unprecedented times. We have several undeniable macro global trends at the moment, which are affecting people across the world. The first is longevity – people are living longer and, as such, planning for this is more important than ever. Secondly, the increasing cost of living and cost of accessing healthcare is affecting many parts of the world.
Providing solutions to these trends will be super important and insurance must be front and centre of this. It will be more important than ever to have end-to-end solutions for our customers through all their life stages.
It's why insurance is pivotal and why we have such big ambitions for HSBC Life. And it's why we bought AXA Singapore – to help us meet those ambitions.
We needed to scale up in Singapore – it's a key market for us and the AXA business complemented ours. HSBC Life in Singapore was focused on savings and investments while AXA was more health centred.
The acquisition has allowed us to scale up our offering and our breadth of distribution, and significantly increase our customer base on both the retail and commercial sides. It has given us a springboard to be more relevant in the market and provide broader products to our existing clients and acquire new customers.
Will we make more acquisitions? Potentially. If they give us the opportunity to enhance our scale, proposition, or capability.
This isn't just true for our insurance business – this strategy is relevant to the bank overall. We will consider sensible bolt-on acquisitions that add value and allow us to leapfrog into burgeoning opportunities.
Our focus
When it comes to Asia, we're focused on four key markets – Hong Kong, Singapore, mainland China and India.
Hong Kong and Singapore are the two key international financial centres in the region with significant off-shore wealth, while mainland China and India are the most significant upcoming consumer economies globally.
Outside of Asia, the UK and Mexico are our key markets for insurance and where we can leverage our bank scale. It's about participating in the markets where we have a right to win.
We're already a key player as HSBC in those markets, so, by focusing on insurance, scaling up our business and offering our customers more, we can provide a joined-up proposition that no-one else can. We can provide everything customers need in an integrated way, through just one provider – rather than different products from different providers. We're aiming to make it easier and simpler for customers.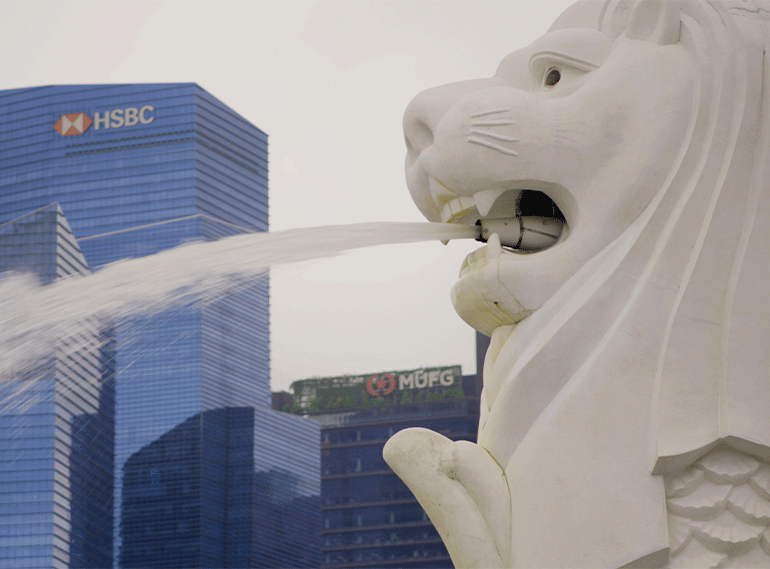 View of our office in Singapore
Our inherent advantage is that we can bring our customers the best of both banking and insurance to support their personal and financial wellbeing
Crucially, this joined up approach also allows us to better design offerings relevant to the life stage needs of clients and their families. Data and analytics underpin everything we do – it means we can look at a customer's profile and create a more personalised, integrated solution for them, covering wealth and health.
This is the crux of why customers choose us and what stands us out from our competitors. Our inherent advantage is that we can bring our customers the best of both banking and insurance to support their personal and financial wellbeing. The acquisition of AXA Singapore means we can provide a broader set of solutions to more people.
Our global footprint also gives us a key advantage in that we can scale our offering to a client internationally. It's a unique model whereby we're both the manufacturer and the distributor – we create the products and then we distribute them how, where and when our customers need them. Our competitors can't do that. An off-the shelf insurance or financial product can't do that.
The future
We have a huge opportunity now in Singapore to bring many more customers the solutions they need. More broadly, I firmly believe that we will see much more of an insurance led-approach to the Group's overall growth, with HSBC Life bringing in ever more new-to-bank clients, both through our retail offerings and our corporate platform solutions. An increasing number of clients will come to HSBC for their insurance needs first.
Insurance penetration is still tiny in many key markets, such as mainland China and India. The 'protection gap' is even fairly meaningful in markets where we often assume life insurance to be more commonplace, such as Hong Kong and Singapore.
So, we have a huge opportunity to serve our clients and our communities and help to solve their health, protection and prosperity needs.