Supporting customers affected by COVID-19
The COVID-19 pandemic has created a great deal of uncertainty and disruption for the people, businesses and communities we serve across the globe. It is affecting everyone in different ways, with markets at different stages of the crisis.
We are tailoring our response to the different circumstances and situations in which our customers find themselves. So far we have introduced a range of special measures to support individuals, businesses and communities. This includes:
In Hong Kong: special relief loans for customers working in selected sectors impacted by the outbreak; and where appropriate deferred principal repayments on mortgages for customers experiencing hardship;
In the UK: GBP8 billion to support businesses – of which GPB3 billion is earmarked to assist British firms trading internationally; and the creation of a dedicated helpline to connect business customers to trade finance specialists;
In mainland China: waiving all fees for remittances associated with donations and medical purchases; and partnering with healthcare providers to offer virtual and telephone consultation services to ease the pressure on hospitals and reduce cross-infection;
In Europe: we have been the market leader in helping businesses access debt capital markets since the crisis began; been the only bank active on every 'open' market day since volatility started; and been instrumental in the recent reopening of the debt market; and
For governments across the world: helping them raise money on sovereign debt markets to boost their economies and health services. We recently re-opened the sovereign EUR space with one of Spain's largest ever syndications, raising USD10 billion.
Noel Quinn, Group Chief Executive Officer, HSBC, said: "My commitment to our customers is that however COVID-19 affects your life, we will do our best to support you, your family and your livelihood. HSBC has always been strong in times of crisis, and this is no exception. We aim to help you focus on the things that matter – staying healthy, supporting your loved ones and looking after your financial wellbeing."
A fuller list of other interventions and measures we are taking to support our customers can be found below. This will be updated regularly as the COVID-19 outbreak continues to develop.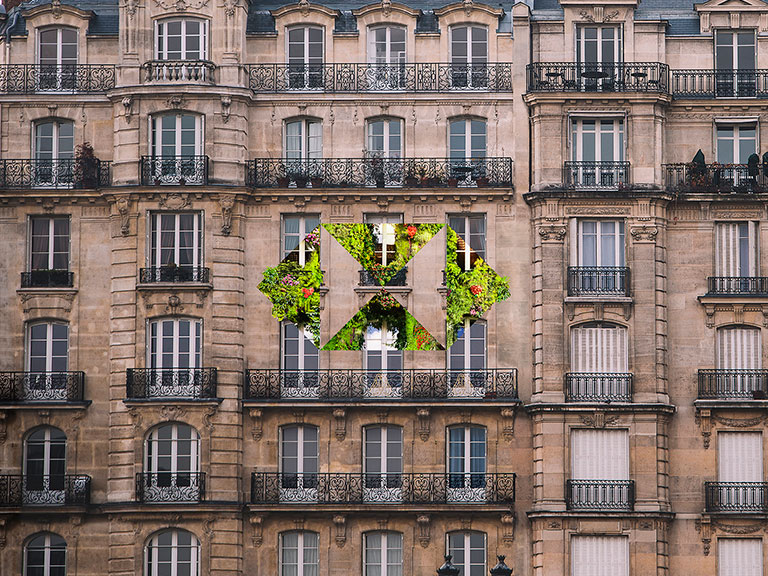 Our COVID-19 donation fund
HSBC's USD25 million fund is supporting relief and recovery efforts worldwide.
Supporting our individual customers
Our immediate priority is to do what we can to provide support and flexibility to those who may be entering a period of financial uncertainty. In each case, we will seek to tailor our response to suit individual customer circumstances. Our support may vary from offering payment holidays to restructuring mortgage payments and, in many markets, may also differ to accord with market-specific regulatory guidance.
We are also seeking, where we can, to help customers who may be facing some short-term financial hardship to manage cash flow issues through measures such as relief loans for customers that meet certain eligibility standards or temporary credit limits increases for card or overdraft customers where appropriate. Access to cash is critically important for customers in certain markets, so where necessary we have introduced changes to help customers access their money.
For details on measures being taken in selected markets, please click on the relevant link below:
Supporting our business customers
Through our Commercial Banking and Global Banking and Markets businesses, HSBC supports over 1.5 million customers around the world, from start-ups to multinational corporations, global financial institutions and governments.
Since the start of the COVID-19 outbreak, our focus has been on ensuring that we can continue to provide consistent, competitive financing and transaction banking services to our business customers, help them manage risk and maintain the integrity of the financial markets.
Our Relationship Managers are contacting corporate clients to provide support that is bespoke to their needs. A number of our markets, from Singapore to Malta, are launching relief packages for smaller businesses impacted by the pandemic. These packages are designed locally to suit market conditions, but often include measures such as:
Loan repayment holidays;
Extensions to trade and working capital loans to enable stock to be held for longer; and
Fee waivers on amendments to trade guarantees and letters of credit.
In the UK, we have allocated GBP8 billion to support businesses and created a helpline to support any customer queries (08000 121 614, open 9 am – 5 pm Monday to Friday).
In addition, we will consider:
Offering repayment holidays to free up cash within businesses;
Reviewing overdrafts or trade loans to allow stock to be held for longer; and
Providing trade finance solutions to support customers with their supply chains.
We have also launched measures to support UK firms trading internationally, including GBP3 billion to importers and exporters needing additional support (allocated from our GBP14 billion SME Lending Fund). Examples include:
Pre-approved 60-day extensions on trade loans for customers with a sound trade loan/ financing record;
A one-hour turnaround on the issuance of Shipping Guarantees, enabling customers to transfer or receive goods from their counterparty faster; and
A dedicated helpline that connects directly with trade finance specialists (0800 783 1300, open 9 am – 5 pm Monday to Friday).
In addition, we are supporting the UK government's Business Interruption Loan scheme to help SMEs that are running into short-term financial difficulty; and offering preferential loan rates and terms for manufacturers of ventilators.
In Hong Kong, we have unveiled a package of measures that provide more than HKD30 billion (USD4 billion) in immediate liquidity relief for businesses facing market uncertainties and supply chain disruptions due to the virus outbreak. The measures include:
Trade finance support: clients can convert part of their available trade loan facility to an overdraft facility of up to HKD10 million (USD1.3 million) for daily operational costs like rental and payroll. Extensions of import trade loan payment periods are also available;
Trade import loans: automatic 30-day extension of loans for eligible customers;
Permission of temporary excesses on supplier payments for whitelisted customers;
Deferred repayments: we've introduced the option to defer principal repayments for borrowers of taxi and public light bus loans and property-secured commercial loans; and
SME fees offer: the handling fee waiver and guarantee fee subsidy on loans taken out under a scheme for SMEs (small and medium-sized enterprises) has been extended until the end of 2020.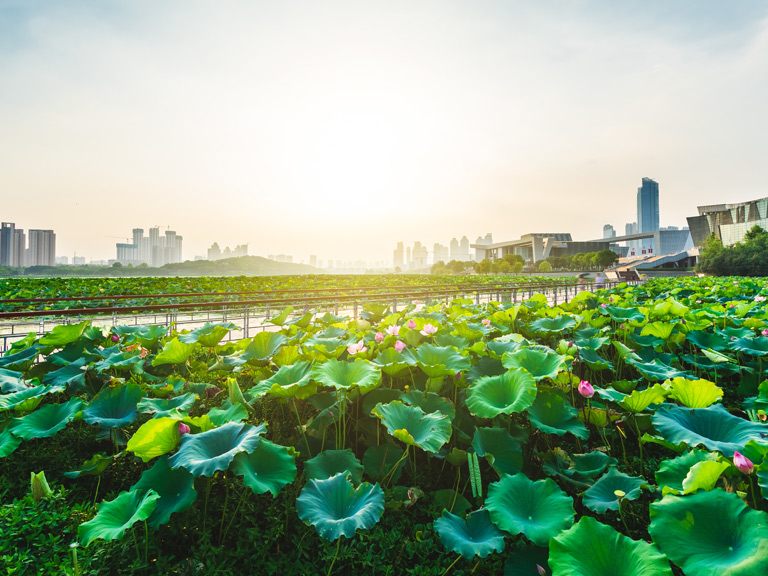 Keeping connected during COVID-19
HSBC employees in mainland China share how they helped customers, communities and each other.
In mainland China, we have announced measures including:
A support programme for SMEs which includes doubling our lending quota for small, medium and micro businesses covered by guarantee companies; offering them preferential lending rates; speeding up approvals; giving targeted support to specific sectors; and strengthening our digital services;
Specific support for trade and companies in Hubei, including flexible repayment of trade finance and working capital loans; waiving amendment fees on import letters of credit; and waiving handling-commission on export bills; and
Our rural banks in China are offering a range of support including flexible loan repayments for customers affected by the outbreak, and preferential lending to businesses actually involved in the prevention and control of the virus.
Across the rest of Asia Pacific, markets are offering a range of customer forbearance packages.
In Malaysia:
We are offering payment moratoriums and have made available government-guaranteed borrowing facilities to continue to support those who need access to financing. Customers are being offered flexibility around repayments with the extension of trade loans and the financing payment period for 183 days – 1 April 2020 to 30 September 2020;
Automatic moratorium for individual and SME customers with effect from 1 April 2020 to 30 September 2020, whereas corporate customers can choose to opt in; following the Central Bank of Malaysia's regulatory and supervisory measures in support of efforts by banks to assist their customers;
Non-compounded interest and profit: the interest for conventional loans as well as profit on Islamic financing will not be compounded during the moratorium period which begins on 1 April 2020 (HSBC was the first bank in Malaysia to announce this initiative);
Government-guaranteed borrowing facilities to continue to support those who need access to financing;
Trade loans: for SME customers, all MYR-denominated trade loans/financings that are outstanding as at 1 April 2020, will be deferred until 1 October 2020. The deferred principal and interest/profit due will become payable on 1 October 2020; and
Overdraft/Cashline-I facilities: the deferment applies to the balances in excess of the approved limit.
HSBC Singapore has launched a series of measures to support the flow of commercial trade and help our customers manage their cash and liquidity, including:
Relief to SGD600 million trade loans to ease business cash flow pressure;
Fast-turnaround for issuance of shipping guarantees;
Waiving amendment fees on letters of credit impacted by delays;
Expedited handling for urgent payments and Cash Management business continuity planning (BCP) advisory service to support customers' treasury BCP models; and
Enhanced digital support for online trade applications and payment documentation submission.
In addition, HSBC Singapore has invoked measures in line with the Monetary Authority of Singapore to specifically support the market's SMEs, including:
The option for SMEs to defer principal payments on their secured term loans up to 31 December 2020; and
The provision of low-interest loans.
In New Zealand, we are expediting the issuance of shipping guarantees within 24 hours for impacted customers and waiving amendment fees on the letter of credit.
In Vietnam our support includes credit relief (subject to compliance with defined credit parameters) together with trade solutions (enhancement of turnaround time for shipping guarantees, fee waiver and discrepancy fee on letter of credit impacted by delayed shipment, fast-track support to enable our clients to shift towards digital processing) and interest support scheme.
In Canada, we are contacting customers that might need additional assistance to manage their working capital cycle, or supply chain and other risks, or who might need flexibility in managing their loans. We are also participating in the government's Business Credit Availability Program, helping existing customers to meet additional credit needs during this difficult period.
Our Bangladesh business is offering special short-term loans to help businesses with cash-flow problems, and providing 90-day extensions on import liability maturing in the next three months in cases where export shipments are delayed. We are also:
Waiving letters of credit commission on imports of COVID-19 medicine and related medical equipment; and
Offering a three-month freeze on repayments of term loans.
Our Global Banking and Markets team is focused on advising clients on potential COVID-19-related risks and solutions in areas such as corporate treasury, liquidity and cash management, working capital, corporate market risk and hedging solutions, capital structure and transaction banking. Our work to support clients through this period includes:
Our research analysts sharing insights on the impact of the COVID-19 to the economy and businesses via webinars;
Advising clients on their own contingency planning and fraud risks;
Introducing split site operations in key markets within our Global Markets division so we can provide consistent and competitive liquidity to clients, help them manage risk effectively and maintain the integrity of financial markets;
Helping clients get access to the right investors by replacing physical meetings with virtual meetings which have proved very effective in helping issuer clients stay connected with their investors;
Leading and supporting the issuance of special social bonds designed to raise money for businesses and communities impacted by the virus;
Helping clients to navigate new rules from central banks designed to manage the economic impact of COVID-19 – for example, we supported clients affected by a two-day closure of foreign currency payments in the Philippines in March, and we are now applying lessons learned to similar restrictions on payments into Jordan; and
Supporting governments to execute fiscal stimulus measures as a principal payments bank – including helping Hong Kong to pay every adult resident HKD10,000 as part of its latest budget.
In debt capital markets in Europe, we have been the only bank active on every 'open' market day since volatility started in early March; been the market leader in helping businesses access debt markets since the crisis began; and been instrumental in their recent reopening.
To date, we've been active on 16 European corporate bond tranches; re-opened the SSA market in both EUR and USD; and re-opened FIG markets in mid-March with the first covered bond and Yankee trades. Other deals of note include:

Danone: after the first period of volatility, HSBC re-opened the EUR corporate market with Danone, who printed a EUR800 million 7-year transaction. Books climbed to north of EUR1 billion after just 25 minutes of bookbuild, and eventually saw final books in excess of EUR5.8 billion;
Engie: after another period of volatility, we again re-opened the EUR corporate market with a triple-tranche deal for Engie, which also included green bond tranches;
ADP (Aéroports de Paris): A first true test of the market from a higher beta issuer in a sector directly hit by public concerns about the virus. HSBC again reopened a sector securing a strong orderbook at more than EUR13.5 billion and more than five times oversubscribed; and
Kingdom of Spain: we re-opened the sovereign EUR space with one of Spain's largest ever syndications, raising USD10 billion to help the economy and fight COVID-19. We were also joint bookrunner on a sovereign bond for Sweden that raised USD2 billion and supported Slovenia with another for EUR 1.1 billion.
In Latin America, we reopened the primary debt market with a USD2.5 billion sovereign bond transaction for the Republic of Panama in late March.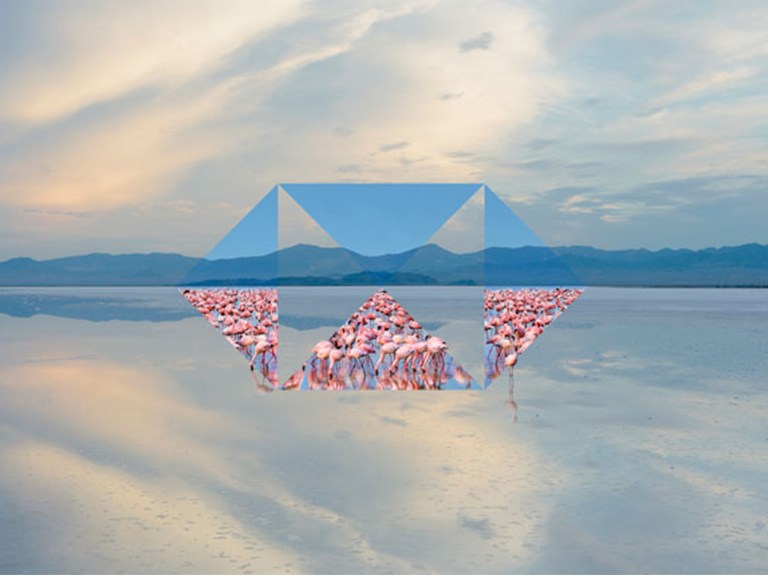 Coronavirus
Find out what HSBC is doing to support customers and communities around the world.