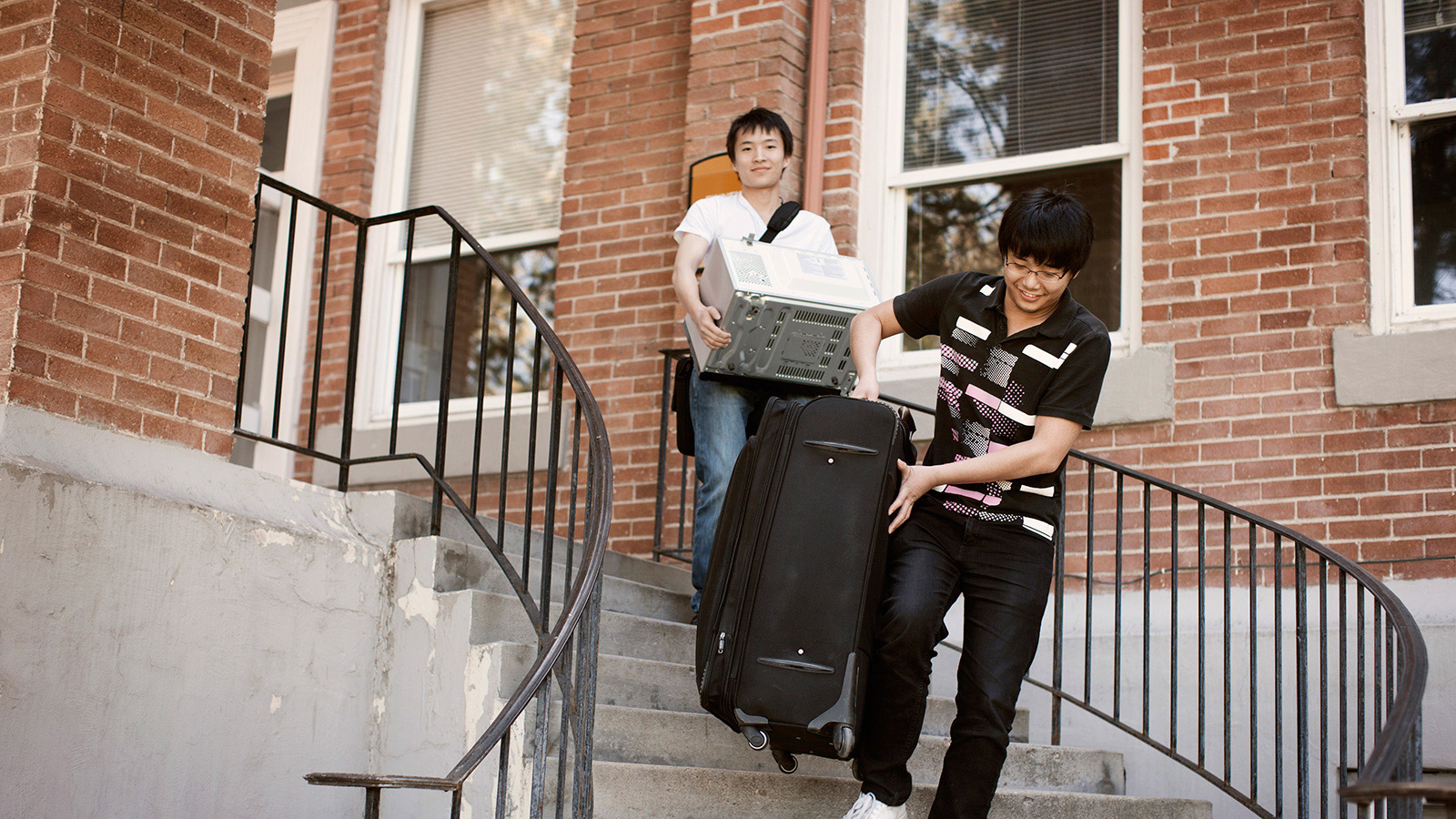 Last month, HSBC became the first foreign bank in mainland China to launch a mobile banking payments service for Chinese students studying overseas. It lets parents pay for their children's tuition quickly and directly, saving them time and giving them peace of mind.
It was a significant moment. Not just because the service can help make life less stressful for our customers, but because Chinese people are increasingly embracing international life – studying, holidaying and working overseas in unprecedented numbers.
In 2017, more than 847,000 students from mainland China attended universities abroad, making it by far the world's largest source of international students, according to UNESCO figures. In comparison India, the next in the league, sent 278,000 students overseas. Education is a high priority for ambitious Chinese parents, and many are prepared to look beyond their home – particularly to the US, Australia and the UK – in search of the best.
"China's industrial policy of 'going out' has been mirrored at a personal level"
China also spends more on foreign travel than any other nation. In 2016, this expenditure grew by 12 per cent to USD261 billion, according to the United Nations World Tourism Association. While nearby Japan, Thailand and the Republic of Korea are popular destinations, many Chinese tourists are venturing further afield to places such as the US and Europe.
And thanks to a large number of overseas workers, China is one of the top recipients of remittances, with overseas Chinese sending home more than USD62 billion last year.
In addition, Chinese savers are looking further afield as they seek to diversify their investments. While China has yet to fully liberalise its capital account, domestic retail investors are able to put money into overseas financial markets via schemes such as the Qualified Domestic Institutional Investor (QDII). More than USD90 billion in investment quotas has been issued to China's financial institutions since QDII started in 2006.
These statistics all point to a change that has taken place quietly but steadily over the past 20 years: China's industrial policy of 'going out', with businesses expanding and investing overseas, has been mirrored at a personal level.
It's a trend that's set to continue as China's efforts to increase investments overseas gather pace. One key element of this is the Belt and Road Initiative. This ambitious plan, which aims to boost overland and maritime links between China and more than 65 of its trading partners, is well under way.
As well as bringing economic benefits to China and its trading partners, such developments are likely to further boost the numbers of Chinese travelling abroad. The Belt and Road Initiative could open up numerous job opportunities for skilled Chinese workers – to help implement China's high-speed railway technology in other countries, for example. And as China's economy continues to develop, focusing on increasingly sophisticated goods and services, its middle class will have more disposable income to spend on foreign travel or to invest in their children's education.
Experiencing life abroad has the potential to offer immeasurable benefits at an individual level – the opportunity to experience a different culture and language, learn new skills and broaden horizons.
Being away from home is not without its challenges, however. There are numerous practical issues to consider, such as navigating a foreign healthcare system, understanding an unfamiliar property market, and managing personal finances – particularly when multiple currencies are involved.
This is where international banks can assist. Alongside our international education payments service, for example, HSBC can now help Chinese expats send money home directly in renminbi, without it first having to be converted into a foreign currency. And we have an international network of China specialists in major markets, able to give advice when customers overseas need it.
These are just some of the measures we're taking to help smooth the way for Chinese people heading abroad, giving them more time to enjoy the benefits of international life.