Photo credit: Hero Hung, HSBC Taiwan
Strategy Update 2018
HSBC plans to invest USD15-17 billion in its business between now and 2020 as it seeks to increase profit and revenue growth, Group Chief Executive John Flint told investors today.
The majority of this investment will focus on growth and technology and is underpinned by eight strategic priorities – including plans to boost the bank's Asian businesses, international network and digital capabilities.
Speaking in Hong Kong, Mr Flint said: "After a period of restructuring, it is now time for HSBC to get back into growth mode. The existing strategy is working and provides a strong platform for future profitable growth.
"In the next phase of our strategy we will accelerate growth in areas of strength, in particular in Asia and from our international network. We will leverage our size and strength to embrace new technologies, investing USD15-17 billion primarily in growth and technology, subject to achieving positive adjusted jaws each financial year."
Mr Flint's presentation and other supporting documents are available for download: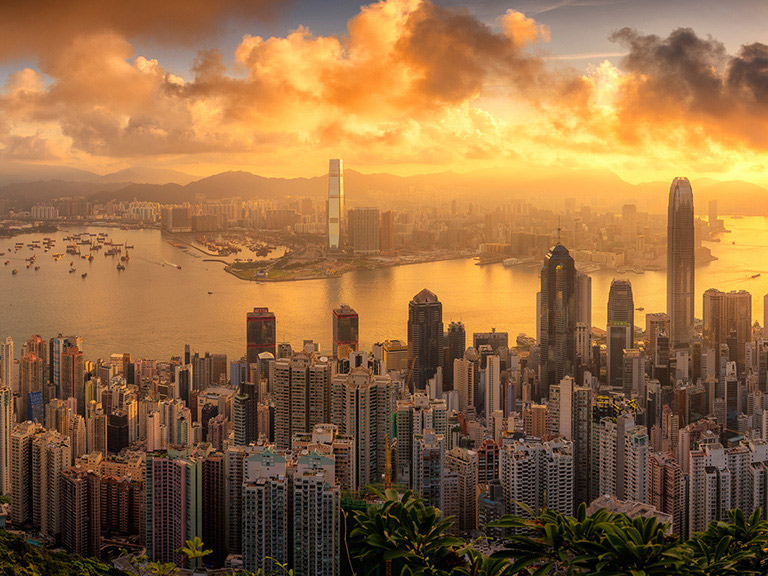 Strategy Update 2018: quick read
Strategic priorities
Mr Flint identified eight strategic priorities that will enable HSBC to deliver profit and revenue growth, improve returns to shareholders and enhance customer service. We aim to:
Accelerate growth from our Asian businesses, including in Hong Kong, the Pearl River Delta, ASEAN, and Wealth in Asia, including Insurance and Asset Management; and be the leading bank to support the transition to a low-carbon economy and the China-led Belt and Road Initiative

Complete the establishment of our UK ring-fenced bank, increase mortgage market share, grow our commercial customer base, and improve customer service
Gain market share and deliver growth from our international network
Turn around our US business
Improve capital efficiency and redeploy capital into higher-return businesses
Create the capacity for increasing investments in growth and technology through efficiency gains
Improve our customer service by investing further in technology and our digital capabilities, increasing our reach, and delivering industry-leading financial crime standards
Simplify the organisation and invest in future skills
Financial targets
Alongside these eight strategic priorities, Mr Flint outlined updated financial targets for the HSBC Group. These include:
Delivering a return on tangible equity (RoTE) of greater than 11 per cent by 2020
Achieving positive adjusted jaws on an annual basis; this means growing adjusted revenue faster than adjusted costs
Sustaining the dividend at current levels and undertaking, as appropriate, share buybacks to neutralise any share issuance as a result of scrip dividends, subject to regulatory approval